When Michael Milosevic realised early on there was a niche market that appreciated architecture defined by proportion, function, form, detail and the selection of quality building materials, he just had to be part of it.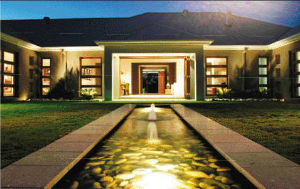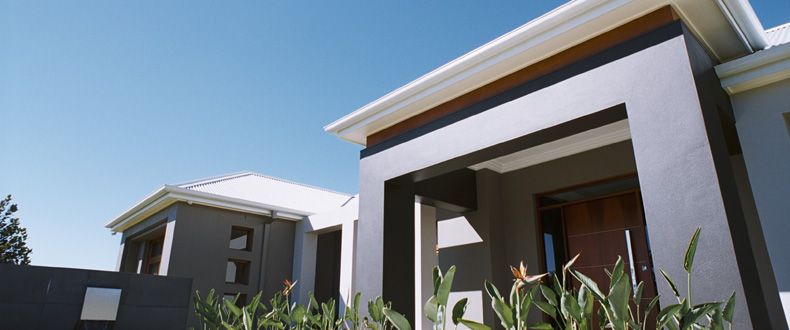 For more than 27 years, as the founder and managing director of Felton Homes, Michael Milosevic has been known in the industry for his love of building quality architect-designed homes. Designing and building isn't just a job for him, it's a passion.
It's the old adage, "like father, like son", that immediately comes to mind when I'm let in on some of his childhood memories. His father, a carpenter, instilled in Michael his own love of the industry, sharing with him an appreciation and awareness of the processes of construction. "I spent school holidays working alongside my father, gaining the valuable experience that could not be taught in textbooks," he says. While at the University of NSW studying Bachelor of Science in Architecture and Bachelor of Architecture, where he later graduated with honours, he worked as a bricklayer's labourer during his university holidays. "In those years, I gained valuable knowledge in building and construction, along with some colourful building jargons," he adds.
During this time, the true appreciation of detail and workmanship became ingrained in Michael's philosophy, relating to quality building practices. As he was keen to reap the rewards of working for himself, he formed Felton Homes in 1983. "From the very beginning, I wanted to create a building company that focused on delivering a quality-driven product that was not dollar-driven," says Michael. "Even today he states that 'Felton is not a commodity trader selling volume rather than passion'," adds Michael's right-hand man, Dennis Fochesato. From the beginning, Michael pushed the boundaries in construction. The first display home, built in 1983 at Blaxland, proved a good example of this. Appropriately named Evergreen, it was a true testament to the man who was looking at revolutionary ways to build homes, while at the same time looking to the Australian lifestyle for inspiration. "The Evergreen was a true and bold breakaway from the traditional display homes that buyers spent the weekends visiting," explains Michael of this first Felton home. "It used timber windows, corrugated iron roof, Sandstock bricks and period internal fitout. This home was above what the average display home cost, however it was a demonstration that good architecture and workmanship in housing was still obtainable and affordable for those who appreciate quality workmanship without having to pay too high a premium."
It's Michael's attention to detail and his never-ending desire to create the perfect house that keeps his passion and motivation alive. When he designs a new home, there is one checkbox for Michael that needs to be ticked and that is to ensure the roof has form, or, in his words, "the roof has to dance". From there, it is the design, placement and proportion of windows that are critical in creating an appealing façade. "Felton has become very adaptable in the marketplace by designing homes that suit different applications. Being a custom builder who not only designs but also builds the client's dream home ensures the philosophy and integrity is not lost through cost-saving measures that are common when employing an architect and then sourcing a builder," explains Michael. The entire housing industry is experiencing a shift, and will continue to do so in the future. Driven by a number of factors such as environmental, economical, skilled labour supply and land supply, the building industry needs to look outside the box, finding new ways to design homes. "As the size of the average lots are getting smaller, future homes are forced into two-storey design to ensure a smaller footprint, therefore creating a larger green space," explains Michael. It is the vast amounts of information readily available at our fingertips which have revolutionised the way the industry functions and the way clients wish to build their homes. "The awareness of environmental sustainability in housing has become the focus of all new designs and planning. Our clients appreciate our advice when it comes to providing a greener home," adds Michael. 
Recently, Felton Homes was awarded the NSW HIA Greensmart Energy Efficiency award and was nominated as a finalist in the national award. Michael and his team of architects, designers and project managers are fully aware of the environmental needs in designing housing for the future. While trying to implement greener ideas in building, he's also noticed a change in lifestyle with the reinvention of outdoor living spaces. "The orientation and planning of new subdivisions with the awareness of solar access must be the driving force in all planning. Planning courtyards accessible to the north, allowing sun penetration, is so essential," he adds. It's this leading contribution to the industry that has led the company to be recognised for winning numerous industry awards. A true example of Australian colonial architecture, the Macarthur home was awarded the HIA Australian Top Home of the Year. In 1991, Felton Homes won for Best Custom Designed Home in Australia for its Bowood design and just recently won the HIA Australian Residential Building Designer of the Year. Although Michael's key role stretches beyond his own company (he designed and project-managed Our Lady of Victories Church at Horsley Park and the Western Sydney Spastic Centre), he's known as a key player in his local community, contributing to many charities both socially and professionally. It is the idea of Felton Homes to revisit what architects have done in the past and cleverly reintroduce some of those important concepts into its new home designs to make way for smarter living environments.
Looking at the way they incorporated verandahs, high ceilings, and cross-flow ventilation that could potentially replace the use of airconditioners is the future plan for Felton Homes. "Our earlier settlers designed to the climate and conditions, something that has been lost over the years," says Michael. For those who are planning to take their first leap into the housing market, it's important to weigh up the hidden costs. "Start off small and buy within your budget," advises Michael. "Use the equity in the property as leverage for future movement into a different market segment. Today's buyers have high expectations of a four-bedroom home with all the bells and whistles from day one, without having awareness of the external economic pressures that may occur," he adds. It's the same philosophy that was adapted by Michael's first home that continues to drive him and the company. "It's the need to deliver a quality-designed home that utilises strong workmanship practices, using tradespeople who share in a similar passion and enthusiasm," says Michael. 
In his role as the driving force of Felton Homes, Michael continues to set new standards in the building industry by creating homes of distinction.
Felton Homes,
The Terrace, 1844 The Horsley Drive, Horsley Park, NSW 2175.
02 9620 2175 
sales@feltonhomes.com.au