The Hamilton is the ideal modern family home, combining practicality with beauty for stylish and low-maintenance living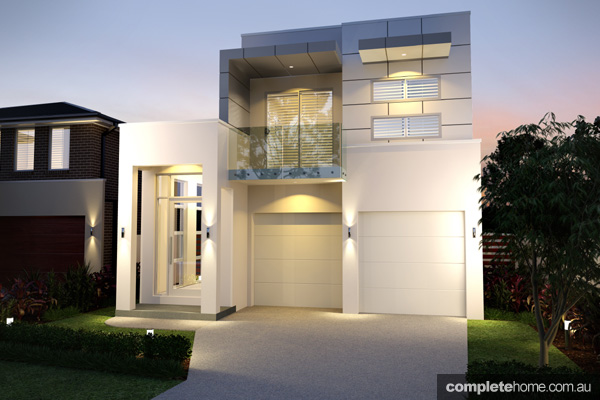 This spacious but cosy construction by Lifestyle Designer Homes is a contemporary family home that effortlessly combines practicality with elegance and beauty. This fresh dwelling covers approximately 303m2 with an 8.64-metre width making it suitable for a variety of block sizes, including narrow lots and inner-city locations.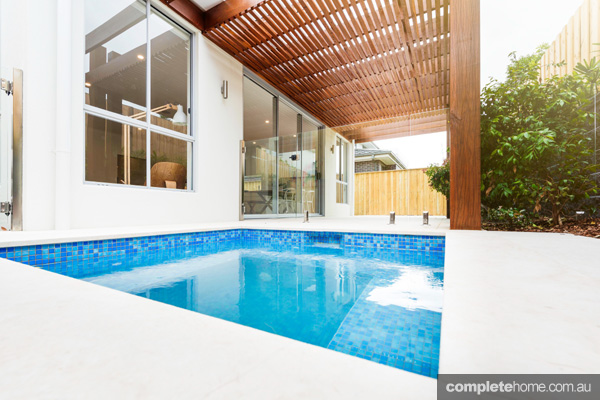 The entrance to the Hamilton leads you through to wide open living spaces that are smart, trendy and sophisticated, making for a stylish and low-maintenance space. There are three bathrooms; two located on the upper level and another on the ground floor. The upper level of the property contains four very generous-sized bedrooms with an additional open lounge area, and a study that can be custom-made to create another bedroom if required. The entertaining areas are positioned at the rear of the property to combine with the outstanding outdoor patio area. The rooms located towards the front of the home include the study, home office and parents' retreat. These are the perfect areas for some peace and quiet away from the action.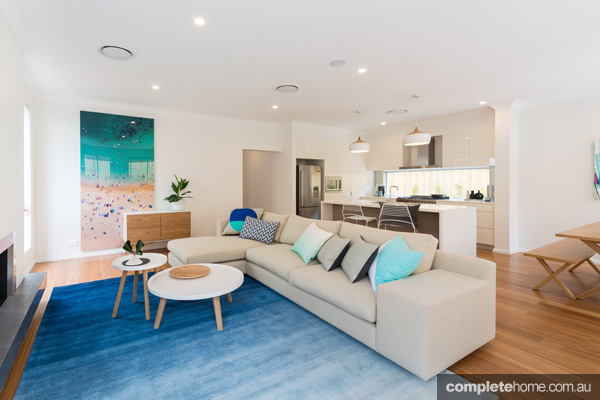 "The rooms are positioned to balance playful and restorative activities," explains Michael Barrett, Director of Lifestyle Designer Homes. The family room, kitchen and meals areas with their quantum quartz finishings and polyurethane wall cupboards are situated at the heart of the home. The Blackbutt flooring flows into a magnificent courtyard, complete with a luxurious spa area.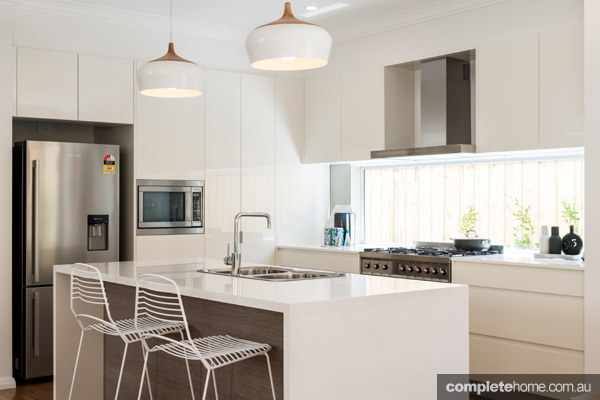 The various furnishings and interior decorations have been selected to incorporate the natural white and grey tones and textures of the residence. The outside timber reinforces a holiday escape, with a relaxed beachy feel, while bursts of colour emphasise a resort-style theme throughout. "Scandinavian influences are prominent with clever design considerations, balancing beauty and functionality: every element of this home has been considered for relevance and utility," adds Michael.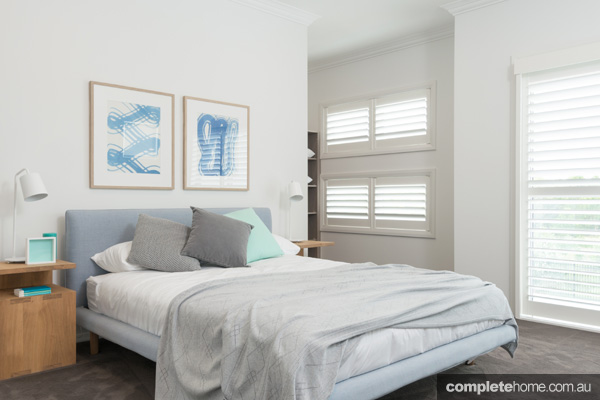 The Hamilton was designed for the Lifestyle Designer Homes' customer base of growing families who are building their third or fourth home. The property is smart and alluring with an "ultra modern façade and uber fashionable beachy influenced interiors", says Michael.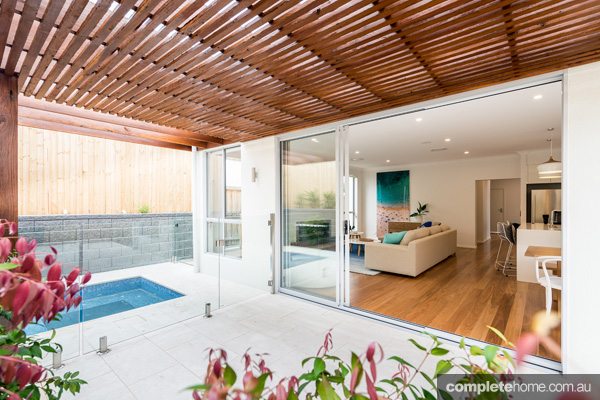 This remarkable home with its clean lines, comfortable feel, open spaces and stunning design was nominated as a finalist in the Hills Building & Design Awards in 2015, for Residential Project Home of the Year. For the first time, Lifestyle Designer Homes now has its home designs on display as part of HomeWorld in Kellyville.
Lifestyle Designer Homes
(NSW) Pty Ltd
Level 1, 240 Belmore Road, Riverwood, NSW 2210
Phone: 02 9153 6111
Website: lifestyledesignerhomes.com.au
Originally from Build Home magazine, Volume 22 Issue 1