This contemporary retreat is the perfect family home with luxurious elements and holiday-like style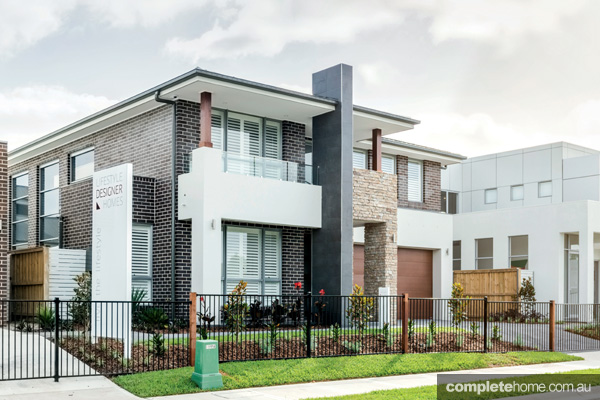 This spacious design by Lifestyle Designer Homes is a spectacular example of luxurious family living. Aptly titled the Daydream, this four-bedroom, two-bathroom home is the perfect family retreat complete with stunning wraparound pool.
The rooms in the design have been cleverly co-ordinated to maximise privacy, maintain traffic flow and keep noise under control.
Social areas and play areas are positioned towards the rear of the home, which not only enables excellent flow from the indoors to the rear garden area, but also ensures that there are quieter retreats towards the front of the abode for those who are looking for an escape.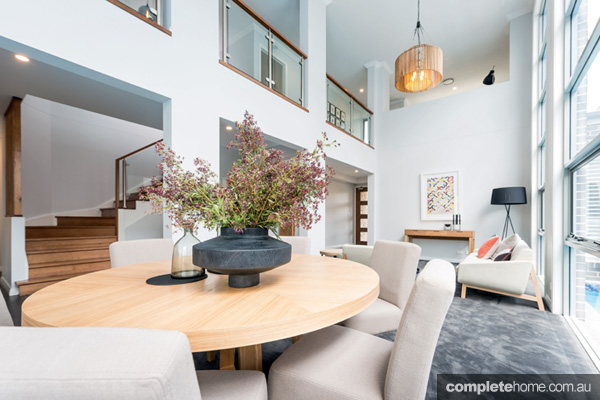 "This home exemplifies a luxurious lifestyle with generous living areas on the ground floor to entertain your family and friends," says Michael Barrett, Director at Lifestyle Designer Homes. "The upper level hosts four generous bedrooms and an additional lounge area. There are also two bathrooms on the upper level and a powder room on the ground floor." In addition, the layout comes complete with a study that can also be converted to an additional bedroom as required.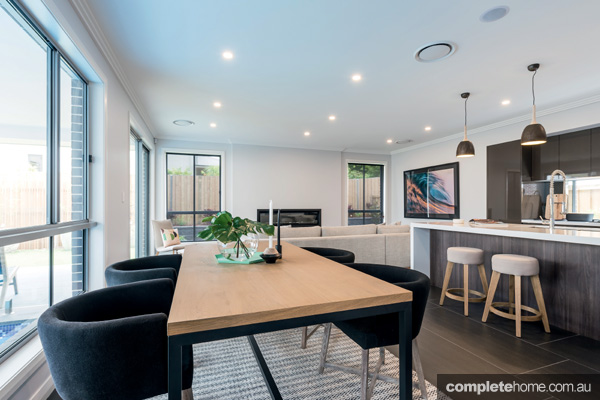 A double-storey void complete with double-storey windows allows natural light to enter the home, which beautifully reflects off the wraparound pool. The pool acts as a serene water feature that wraps around the exterior and seems to flow into the home itself, thanks to the large windows creating a calming ambience in the home.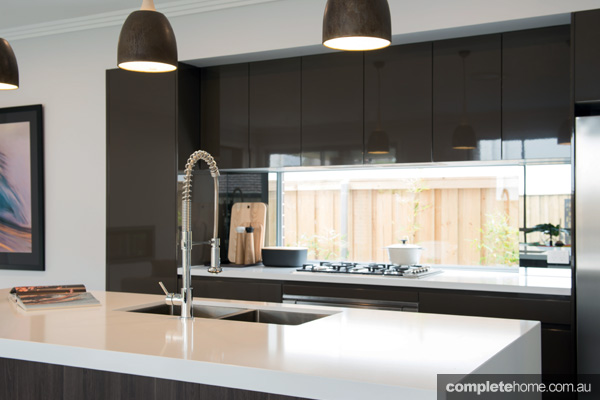 Lifestyle Designer Homes has designed this home with family living in mind, therefore opting to cleverly place the kitchen in a position that allows for a perspective on most of the activity in the home, both inside and out.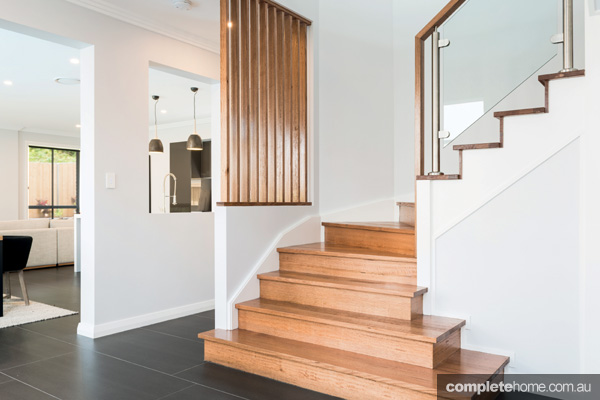 "The brief was for a luxurious, versatile and spacious family home with a stylish aesthetic," explains Michael. "It has been designed for our customer base, which is growing families who are building their third or fourth home."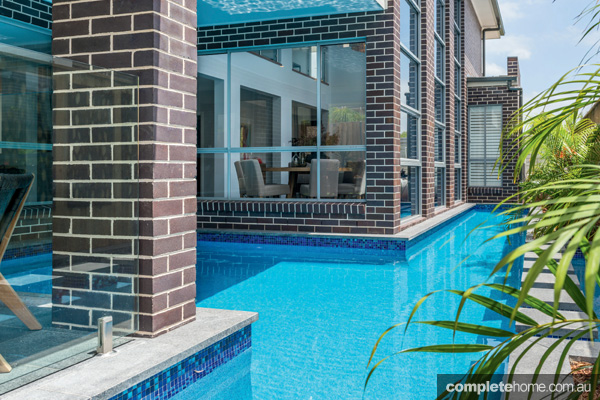 "We wanted to create homes that inject the resort lifestyle into your everyday way of life. In all the Resort series of homes (Daydream, Hamilton and Hayman) there is a seamless transition between indoor and outdoor spaces, which is fundamental to the success of the respective homes. There is a feeling of spaciousness and relaxed simplicity."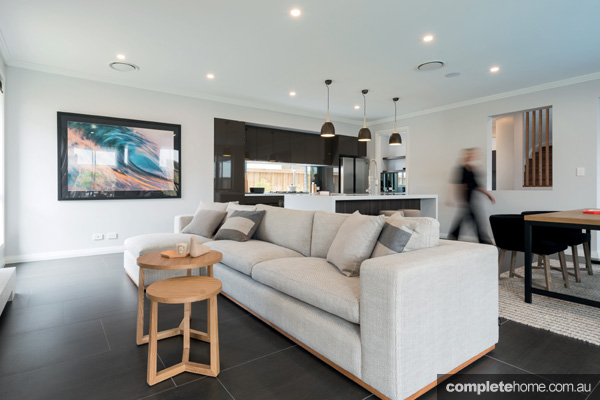 It is the first time that Lifestyle Designer Homes has had its designs on display, which can be found at Homeworld. The homes here showcase the three ranges of finishes available; Lifestyle, Elegance and Prestige, so that prospective purchasers can look, feel and touch the different ranges — with no surprises.
Lifestyle Designer Homes (NSW) Pty Ltd
Address: Level 1, 240 Belmore Road, Riverwood NSW 2210
Phone: (02) 9153 6111
Website: lifestyledesignerhomes.com.au
Originally from Build Home magazine, Volume 21 Issue 4