We feature an exploration of the future Nordarcon concept house, their flagship display home, design and construct prototype.
Nordarcon AF DRAFT FINAL V2 from Nordarcon on Vimeo.
This concept house will be Nordarcon's flagship display home, showcasing a sheer range of cutting edge design features. This will be a part of a series of luxury homes. Nordarcon will be presenting a full contemporary design and build package with these homes.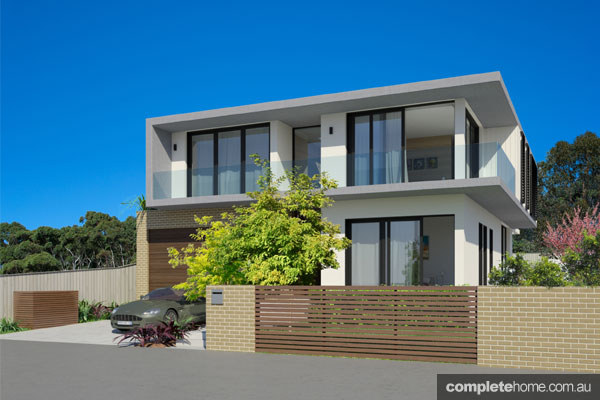 In terms of the house itself, the design approach was to create an exterior form of clean, simple lines with projecting balconies and roofs to achieve a striking visual impact.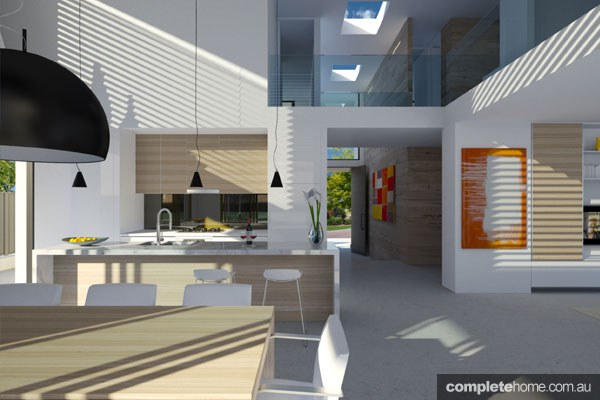 Internally, the house will be spacious and filled with light. Beginning with the lobby, this entrance area will be double-height with a media room and guest room immediately to the right. The lobby leads into the main space of the house, an open-plan dining and kitchen area. This area will also be double height, and the kitchen will be exquisitely finished with marble benchtops and quality appliances.
Upstairs will be four main bedrooms, including a luxury master suite, which will be reached by crossing a bridge over the main area.
On the ground floor there will also be a comfortable living area and sun room which opens onto an outdoor living area at the back of the house. This area includes a barbecue for the summer months, and the use of glass in the external design of the house means that there will be plenty of sunlight through winter.
The Nordarcon concept house promises to be a fantastic new step in family home living.
For more information contact Nordarcon
Project details:
Location: Lot 25 Applegum Cres Kellyville
Architect: FIN
Structural Engineer: Partridge Partners
Hydraulic Engineer: Neil Lowery & Associates.
Value: $1,200,000

Edited by Lauren Farquhar