Traditional European craftsmanship is renowned the world over for its quality, which is why it is so highly prized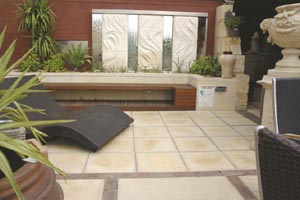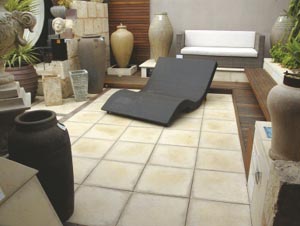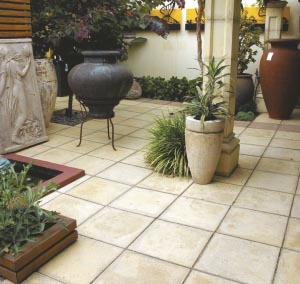 Maison (A European Design) is delivering that same high standard of European craftsmanship to Australian homeowners through its boutique collection of reconstituted sandstone pavers, pool coping, columns and garden features. 
Aimed at the discerning homeowner, the Maison range is constantly expanding and evolving. One of the most recent additions to the range is Grangestone, a new collection of elite pavers and pool coping. Grangestone products contain a special additive that makes them twice as strong (31.7 mpa) as many other pavers on the market. What's more, they are salt-resistant and don't need to be sealed.
The same additive has been incorporated into Maison's new UV-resistant coloured paver range. Ideally suited for use in driveways, these sturdy pavers are available in fashionable Charcoal, Chocolate and Terracotta. The standard size is 500mm x 500mm x 50mm but you have a choice of either square or rounded edges.
Just the thing for courtyards, Maison has a large-format paver that's just as hard-wearing as Grangestone. Choose between two sizes: 900mm x 900mm x 50mm and 1000mm x 500mm x 50mm. Maison's limestone-look paver is another popular choice. Cast from natural limestone for an authentic look, it's durable and a much more cost-effective alternative than using quarried limestone. These pavers can be teamed with Maison's limestone look blocks, which can be used for garden or retaining walls to give an outdoor space a look of natural elegance.
Maison offers more than paving and walling products, of course. It has a full selection of outdoor accessories that includes decorative ironwork, furniture, pots and urns, water features, sculpture and LED lighting. In recent times, Maison also began representing Herma outdoor LCD TVs, Regal Grass (a quality artificial turf product) and Frameless Glass Pool fencing, providing its clients with an even more comprehensive product range.
Maison products are available Australia-wide. For details of your nearest distributor, visit the Maison website.