The beauty of European design combined with traditional craftsmanship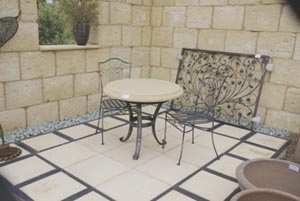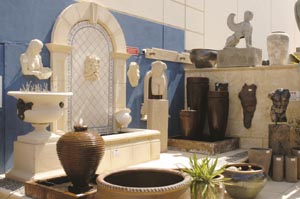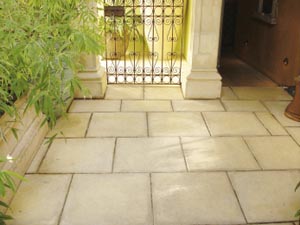 Traditional European craftsmanship is renowned the world over for its quality, which is why it is so highly prized. Maison (a European design) is delivering that same high standard of hand-crafted European style to Australian homeowners through its boutique collection of reconstituted sandstone products.
Ever evolving to provide discerning clients with the broadest possible selection, Maison recently released several exciting new products, including Grangestone, an 'elite' collection of pavers and pool coping. Grangestone products contain a special additive which makes them twice as strong as many other pavers on the market. What's more, they are salt resistant and don't need to be sealed.
The same additive has also been incorporated into Maison's new UV-resistant coloured paver range. Ideally suited for use in driveways, these sturdy pavers are available in fashionable Charcoal, Chocolate and Terracotta and come with either square or rounded edges. The standard size is 500mm x 500mm x 50mm.
With an alfresco courtyard design in mind, Maison now offers large-format paving with the same hardwearing properties to be found in Grangestone. You have a choice of two sizes: 900mm x 900mm x 50mm and 1000mm x 500mm x 50mm.
Another new addition is the limestone-look paver which is cast from natural limestone yet has the all the benefits that reconstituted stone brings.
Maison prides itself on being able to offer everything you need to 'furnish' an outdoor room, including a diverse array of decorative ironwork (gates, screens, chairs and table bases), as well as an elegant selection of pots and water features.
Maison also produces an amazing range of reconstituted blocks cast from the limestone blocks quarried in Western Australia. Unlike their natural 'cousins', they do not have same high rate of breakage during freight, are lighter, less powdery, and will not attract mould. In addition, you can use chemicals or anti-graffiti products on them without causing harm and they are "hollowed out" for use in retaining walls.
Maison products are available Australia-wide so for details of your nearest distributor, visit the Maison website.