Building a bathroom may be straightforward enough but creating a stylish bathroom is another thing altogether. The award-winning team behind LJT Bathrooms share some bathroom projects you'll love.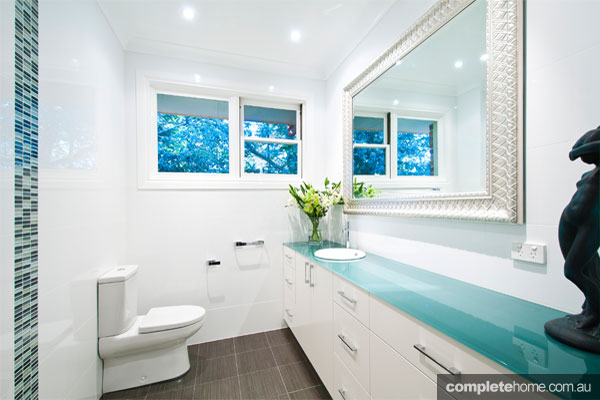 1. This bathroom has a unique colour scheme yet retains a subtle elegance. The crisp white walls and fittings moderate the splash of colour offered by the aqua-hued glass benchtop and olive green tiles.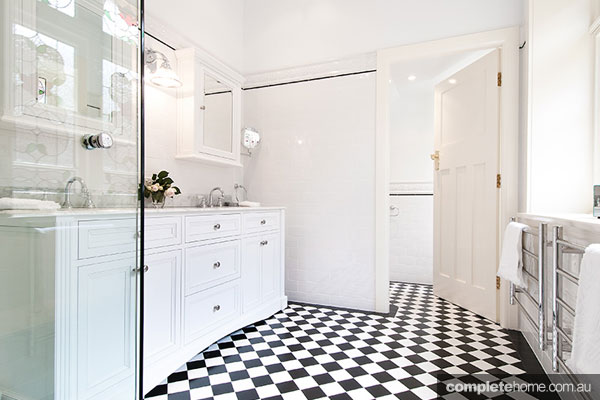 2. This monochrome palette keeps this bathroom fresh and modern, with the geometric tiling adding a dash of artistic flair.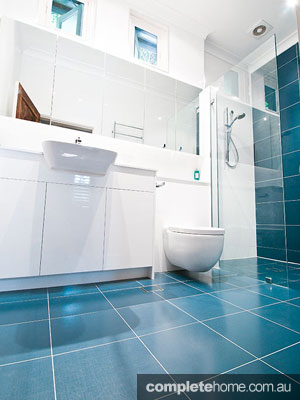 3. Custom-made cabinets transformed this small bathroom into a design with plenty of storage, a fantastic solution for keeping your products out of view. And just check out those tiles!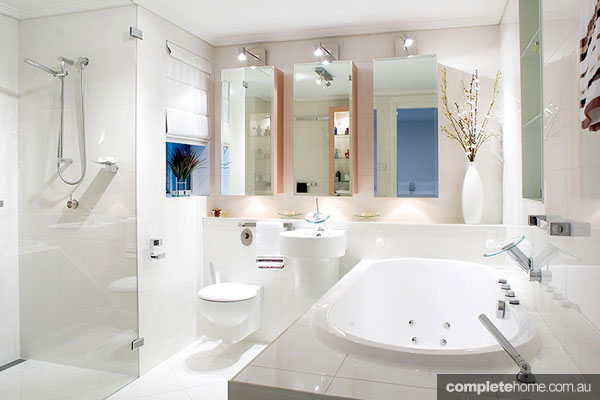 4. This bathroom oozes sophistication with a luxe combination of polished porcelain and glass. The three mirrors at the far wall also work to create a sense of extra space.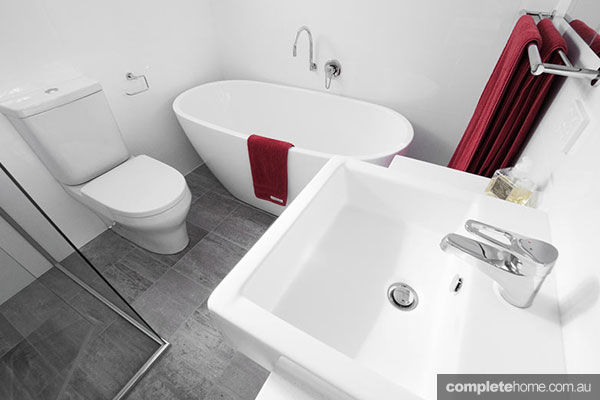 5. Simple, utilitarian and utterly beautiful, with the added luxury of a stylish bath. This bathroom pairs clean, crisp lines with gorgeous slate grey tiles to give the perception of spaciousness.
6. The hero of this bathroom is its unique free-standing bath, set against a simple cream background to stunning effect.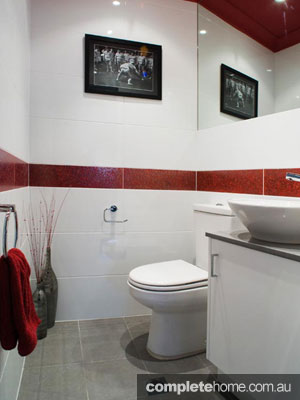 7. In a clever use of space, this guest bathroom was created from an old linen press. The red roof and panel add warm accents and the wall-to-wall mirror makes the room seem larger than it is.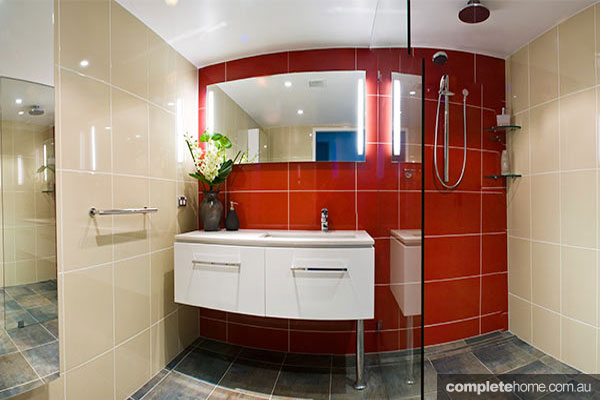 8. An eye-catching crimson wall combined with a simple cabinet work wonders and ensure this apartment bathroom leaves an impression.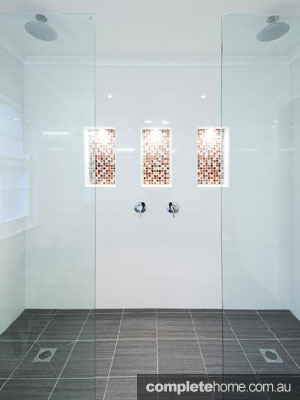 9. This stylish double shower, with its luxurious showerheads, fantastic lighting and intriguing mosaic work, creates a wonderful sense of ambiance.
For more information visit the LJT Bathrooms website
Written by Danielle Kirk