We take a look at the latest innovations and trends in bathroom design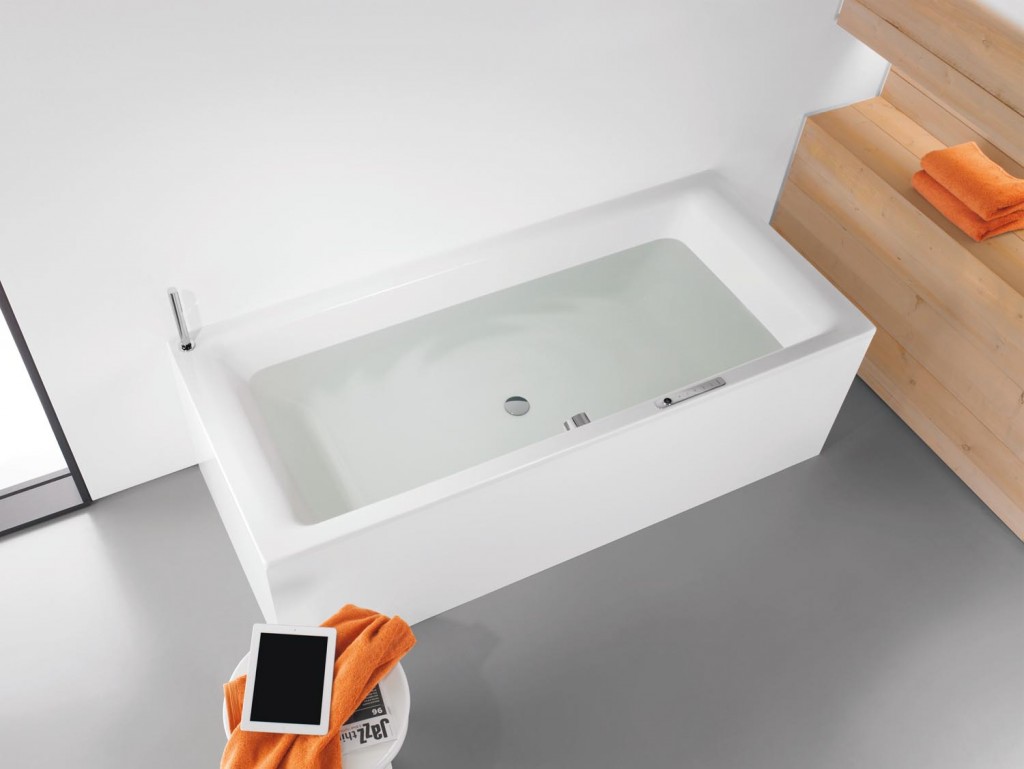 New age
Remote controls are available for almost anything these days, from your sound system to the garage door, but did you know you can get one for your shower?
"The latest innovation comes from Mira Showers with the introduction of digital thermostats," says Marc Reed, managing director of bathroom design studio and showroom Candana. A digital remote control that allows you to turn your shower on and off, this technology eliminates the need for tapware in the bathroom.
"This is definitely the way of the future," says Marc. "However, it may be a few years before we see this take off."
A tap that uses a digital thermostat will have a much longer lifespan. "Rather than having to service and replace tapware components such as the cartridge, the only thing you'll need to change is a few batteries, just like your TV remote," says Marc. "This results in huge savings over the years." Perhaps the most impressive part about this technology is that the thermostat keeps the water temperature constant, so you won't experience temperature fluctuations when other taps and showers in the home are turned on.
In keeping with a modern aesthetic, it's become the norm to use long, lineal grates rather than traditional floor wastes. "There's a lot less cutting of tiles and the bathroom has a more seamless look to it," says Marc. "This is what the modern bathroom is all about. There is also a huge demand for two showers, such as the convenient shower on a rail where the person doesn't have to get their hair and face wet, with the addition of a rain shower for ultimate relaxation."
Marc has also noticed simple ideas such as wall-mounted basins and toilets that leave maximum floor space in the bathroom. "It's important to point out to clients that the more floor space visible, the greater the feeling of space — not only in the bathroom, but in all areas of the house," he advises.
These days, it seems you can play music wherever you go — and the bathroom is no exception. Perfect for those who love to sing in the shower or bath, the Sound Wave acoustic bath by Kaldewei features an in-built Bluetooth receiver. The receiver can play audio files wirelessly from any Bluetooth-enabled device, with
the bath acting as the sound box.
"Sound Wave is Kaldewei's vision of music in the bathroom," says Nicole Roesler, head of marketing at Kaldewei. "Relaxation and wellness are aspects of our lifestyle that shift the focus onto wellbeing. We therefore want an outstanding sound experience that indulges our senses and enhances our wellness experience."
Comprising two transducers, six acoustic panels, a control box and a receiver, Sound Wave is quick and easy to combine with any Kaldewei bath model. To operate the sound system via the audio device, you simply activate the Bluetooth function, select Sound Wave and connect using the code supplied. Sound Wave then automatically recognises the playback device from the next use.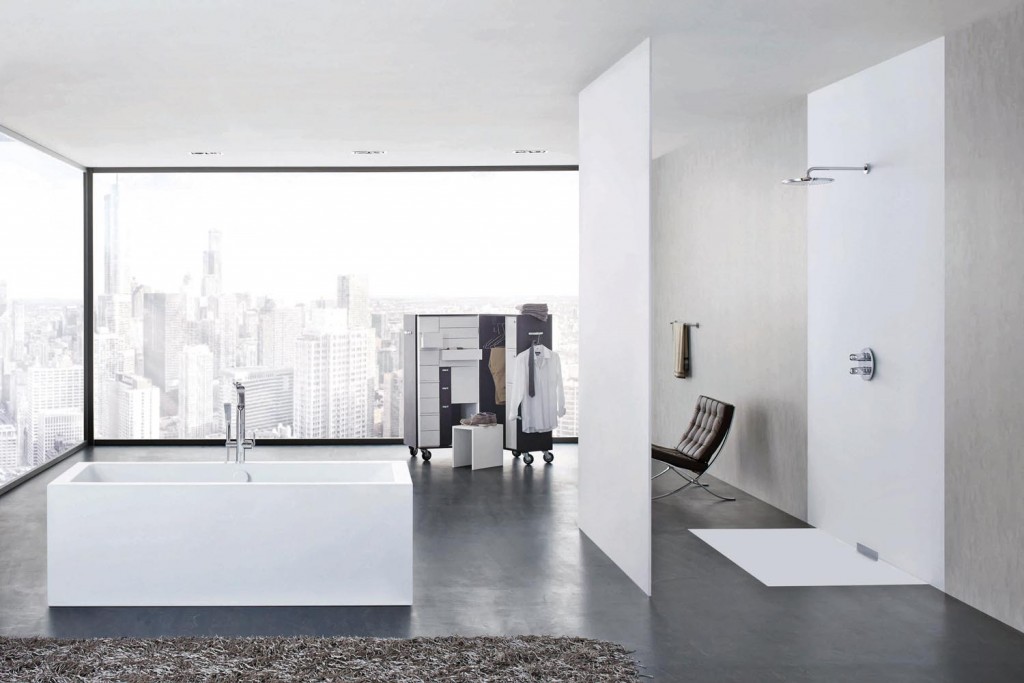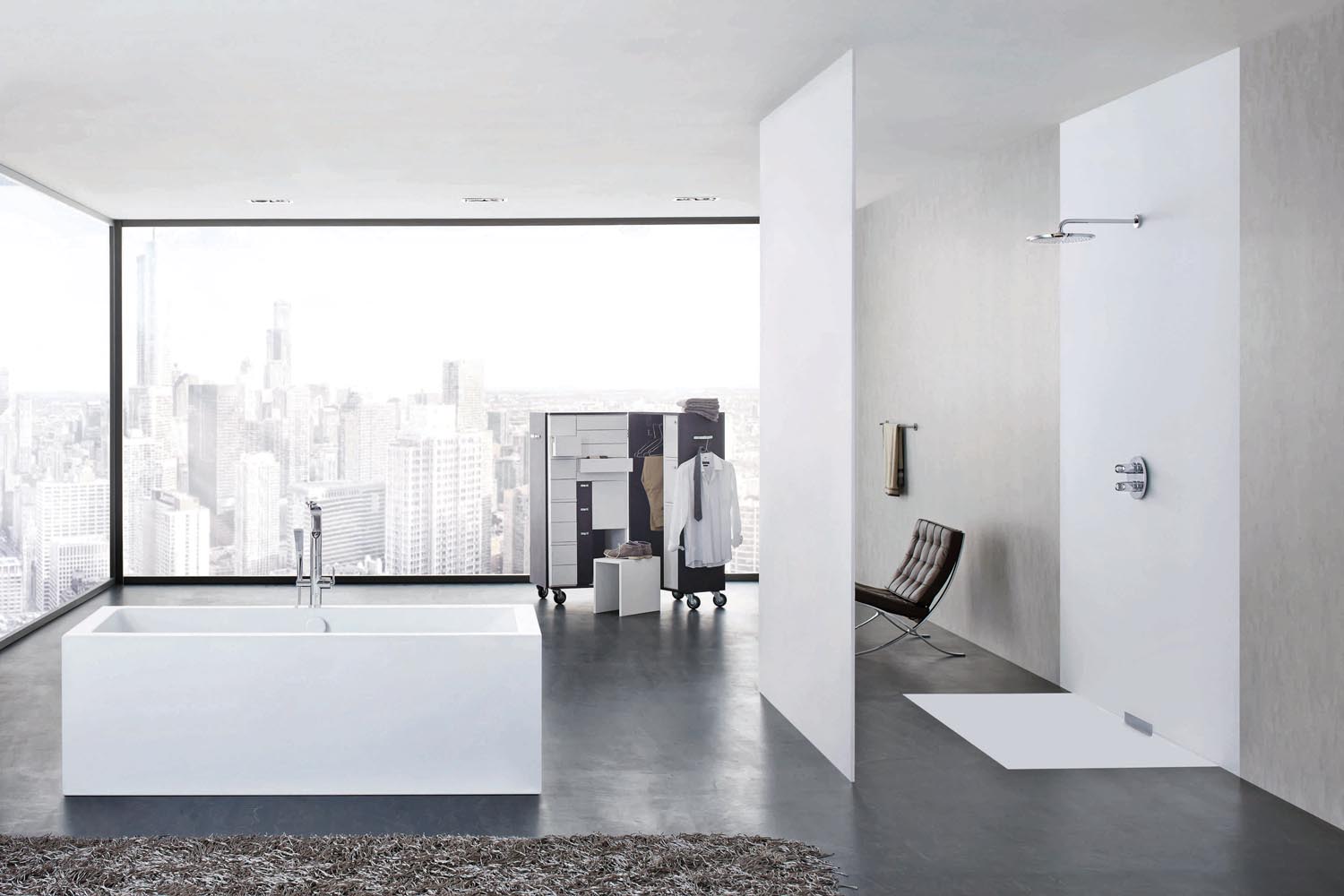 Finish first
Homeowners are continuing to move away from standard stainless-steel fixtures to something a little bit different. "By far, the latest design demand is for tapware in special finishes," says Marc. "Bronze, copper, brass, satin nickel, matt black and brushed stainless steel are in huge demand." Key players in bathroomware such as Hansgrohe are experimenting with some really interesting finishes including brushed red gold, polished gold and brushed chrome. Other companies meeting this demand are Brodware and Vola and, of course, Astra Walker, which recently released a range of taps in various primary colours.
"Brodware tapware is always a great option," says Marc. "It is one of only a few companies left in Australia to actually produce all of its tapware here. They are great quality and the company also gets its proportions of tapware right."
World-renowned tapware company Vola is set to release fixtures in various finishes such as copper and bronze this year. "The new finishes will add warmth and texture to tapware in a home rather than the contemporary/minimal look of chrome. Vola is, and always will be, iconic," says Marc. "Matt finishes such as solid-surface basins and baths are also in huge demand, with companies like Kaldewei, Omvivo, Dado and Marblo leading the way."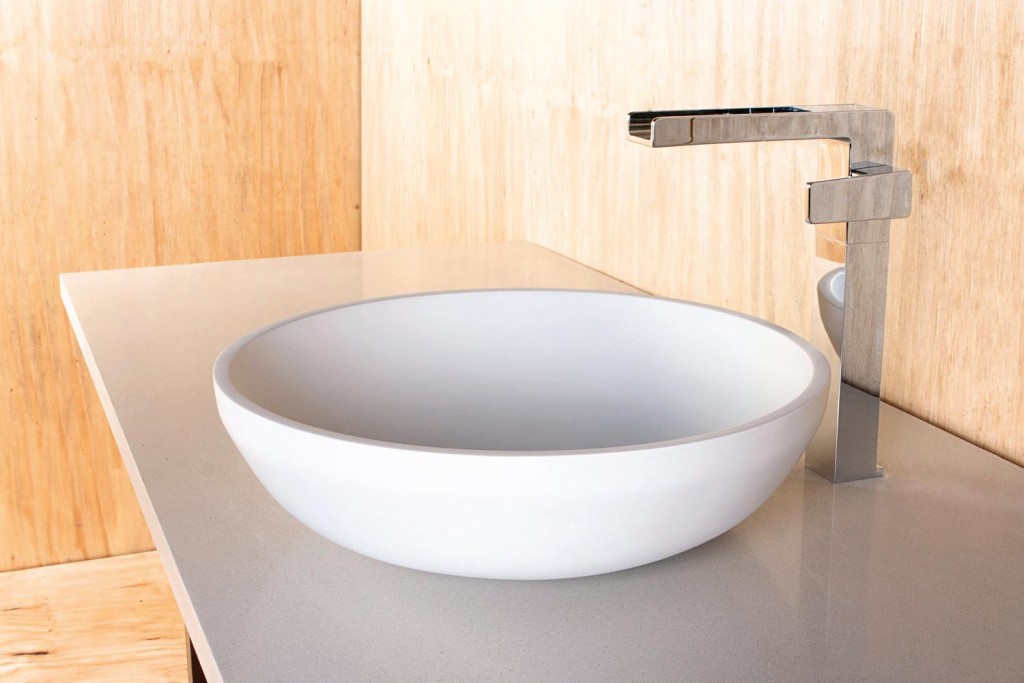 For more information, candana.com.au
Originally from Bathroom Yearbook magazine, Volume 20