Michael Swyny of Victoria + Albert shares his expertise on how to choose the right bath for you. Let the relaxation begin.
1.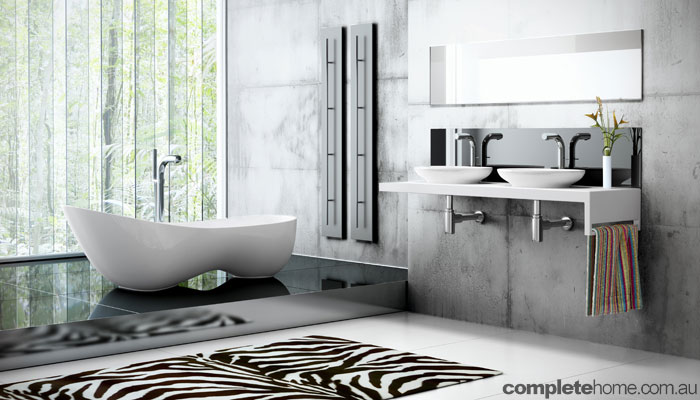 By Michael Swyny
Where do I start?
The first thing to look at is the space you have available for a bath. While most consumers see style as the most important element, space restrictions can often affect decisions. The second thing to consider is the type of bathroom you're trying to achieve. What do you imagine it will look like in the end? Can you visualise the space that you're creating? And finally, you have to account for your own style because there are so many options out there. A lot of people find it a worthwhile experience to go to a showroom where they can see the baths and have a chat with someone about all the features and details.
What do I need to consider?
Space is the number one consideration, but we're lucky in that we have a range of baths to suit different spaces. Style is also really important because the bath is the cornerstone of any bathroom and will influence the overall look and feel of it. The third factor to consider is comfort. You want your bath to be comfortable to lie in because it is a luxurious item and you want to truly enjoy your bathing experience.
2.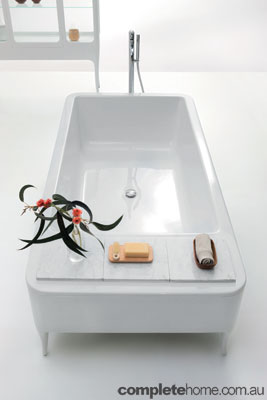 What options are available to me?
We have a range of styles, from contemporary to ultra-contemporary to traditional to classic; there is something to suit every bathroom. We also have matching basins to complete the look and ensure all the elements of the bathroom tie in nicely together. We have a range of sizes to ensure that the bathing experience is what the customer envisioned, something that suits their lifestyle, vision and physical circumstances.
What's the most environmentally friendly choice?
With a maximum volume of 176 litres, the Cabrits bath represents the latest in water efficiency, offering a luxurious bathing experience without the need for excessive filling. When matched with Victoria + Albert's unique Quarrycast composition — which promotes hot water insulation, meaning less need for topping up — the bather can relax knowing they are making the environmentally conscious decision while remaining comfortable and supported. Quarrycast also uses significantly less energy to produce and manufacture, and when paired with our limited packaging, makes for an environmental solution. Shared bathing is a nice way to increase intimacy and save water as well; it all depends on what you're comfortable with.
3.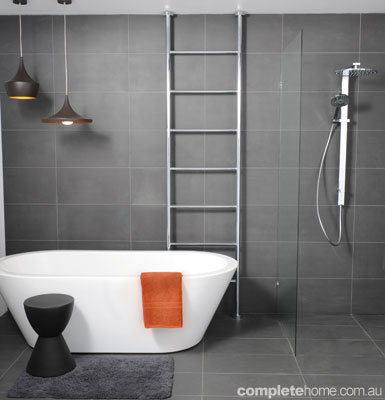 I have children; is there anything special I should take into consideration?
When it comes to children, nothing is scratch-proof. However, Quarrycast can be cleaned and rebuffed to restore its original beauty, which is not possible with a lot of other materials. It is important for you and your family to enjoy the bath, which means small repairable issues like that may come up but you can always have peace of mind. Another thing to consider is how many children you have and what ages they are, and also whether they will be bathing together. If they will, then it may be worth choosing a bigger bath like the Barcelona or Amalfi so they can all hop in together. If there will only be one child, perhaps the Cabrits is better as it is dual-wasted so you have the option of bathing the child in the smaller well.
Images:
1. Victoria + Albert's new Cabrits bath features a striking double-curve design.
2. This sleek bath from Bisazza Bagno is part of the Hayon collection.
3. The Kado Lure freestanding bath in white, from Reece, is minimal, modern, and versatile.
From Luxury Home Design magazine Vol. 15 No. 5