If your bathroom is tired, old and dated — and isn't meeting your aesthetic or functional needs — it's time to look at your options. Your two main avenues to rectify the problem are a full renovation or a makeover. Here, we take a look at
why a renovation will serve you much better than a makeover in the long term.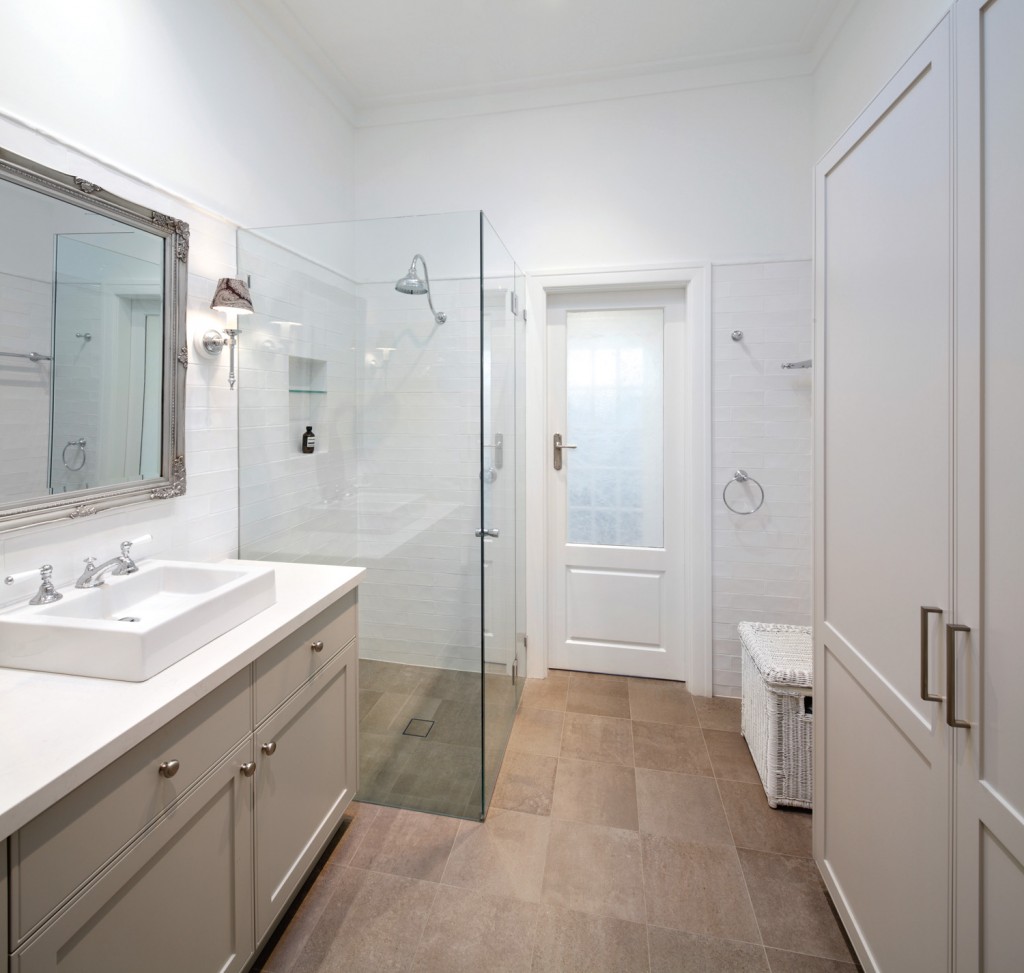 When considering a bathroom renovation, it's important to think about layout and functionality. If a bathroom has lost its aesthetic appeal but is functional, most homeowners will stick with it a bit longer. However, it doesn't matter how fabulous your bathroom looks if it's not doing its job in terms of functionality and practicality.
–
A makeover will enhance the ambience of the space and can make it look fresh and new, but retiling or resurfacing — even if you change a couple of major items such as the vanity or bath — generally won't give you a better layout. This is because makeovers don't usually allow you the flexibility to change the location of fixtures and fittings (which is why a makeover will most likely be cheaper).
If you choose the full renovation option, you have the ability to redesign and reposition items as needed to not only make the space more functional, but to also make every centimetre work for you. With the incredible advances in technology across all areas of bathroom fittings and fixtures, it's amazing what can be done with design and layout to create a functional, practical haven.
The full renovation option also allows you to consider moving (or removing) walls to make the bathroom larger, or to include added features such as a walk-through wardrobe. This also means storage requirements can be carefully considered and included in the new design. Storage is a key issue in many bathrooms, particularly the more compact spaces.
In many older homes, waterproofing may need to be addressed as it might have failed or was not done properly the first time — or sometimes not at all! A full renovation allows the builder to access the waterproofed area and repair any in-wall or under-floor damage to ensure the new bathroom meets today's standards.
A full renovation can be expected to last a homeowner up to 15 years (most bathrooms in Australia are renovated around every 15 to 20 years, on average), so it's vital to consider how you and your family's needs will change over time. Maybe your children will grow up and move out, maybe you will need additional facilities as you age, or maybe you'd like the bathroom to still look great for re-sale when you are ready?
A makeover won't generally give you that sort of lifetime as it's more of a Band-Aid solution than a long-term fix. Even if the makeover is half the cost today, that's no use to you if you have to re-do the makeover every five years or so. You'll end up paying more and enjoying your bathroom experience less in the long run.
If you are considering a full renovation, make sure you work with a qualified bathroom designer (and builder, if structural improvements are required) who can provide you with the best expert advice on planning and designing your bathroom for today and the future. A company with a builder's licence will be able to provide a larger scope so be sure to ask about a licence, should any building work be required.
John Spiteri is a certified bathroom designer and licensed builder with more than 20 years' experience in home renovations.