Bathrooms are no longer simply rooms of function – instead they are designated spheres of relaxation and cleansing. The design of these rooms has therefore grown in importance too. An option in bathroom designs is to include a stand out wall – something eye-grabbing and exciting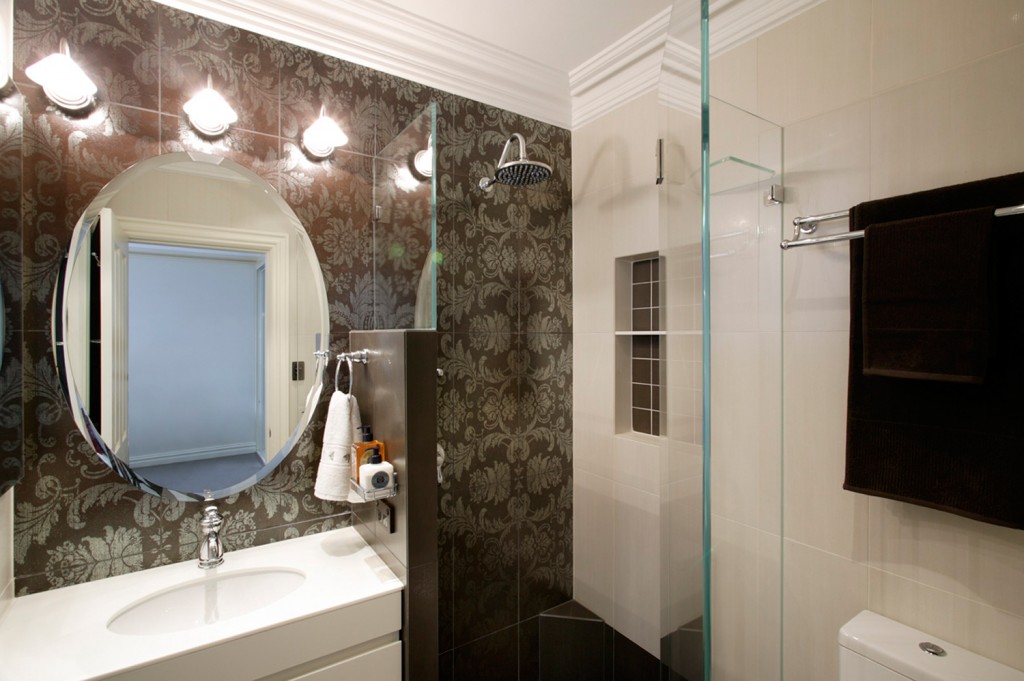 Glamorous with a hint of old world charm and nostalgia, this bathroom is enhanced greatly by the feature wall spanning from behind the vanity into the shower. We love the use of a wallpaper-like pattern in the form of Italian designed tiling. The inclusion of bright makeup lights allows the feature wall to shine.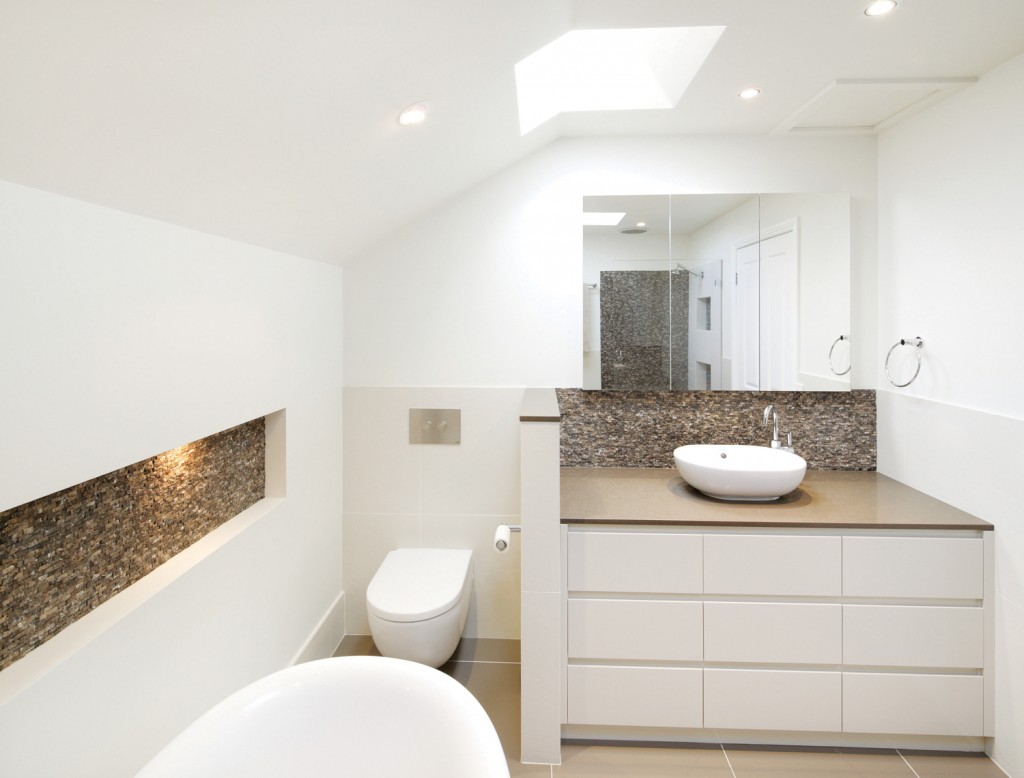 In this bathroom, patterns are abandoned in favour of a sophisticated, textural style. Across the side wall and under the vanity mirror, textured mosaic tiles line the surface, grabbing the eye and creating interest in this modern bathroom. The use of lights in these inserts emphasises the point of difference.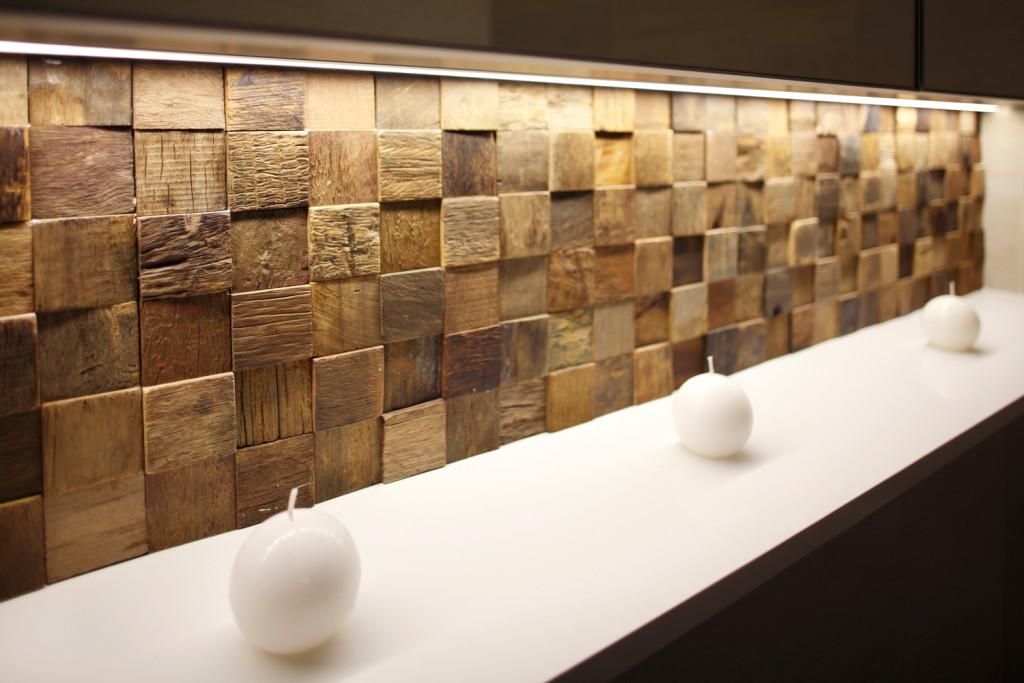 We love the eco friendly and natural aesthetic of this feature style. Using 100-year-old reclaimed timber tiles from the Renaza (Spanish for "reborn") timber tile range, the designer has created areas of interest and softness against the rest of the harsh lines of the bathroom. While recycling. A gorgeous result.
Written by Lauren Farquhar