Bathrooms have graduated from rooms of function to interior designs for relaxation and cleansing. Here's three designs that turn it up a notch:
With an elegant freestanding bathtub, mosaic tiling and a large window, this bathroom is style and refinement embodied.  We love the use of candles, glass and warm lighting to create a contemporary update on luxury.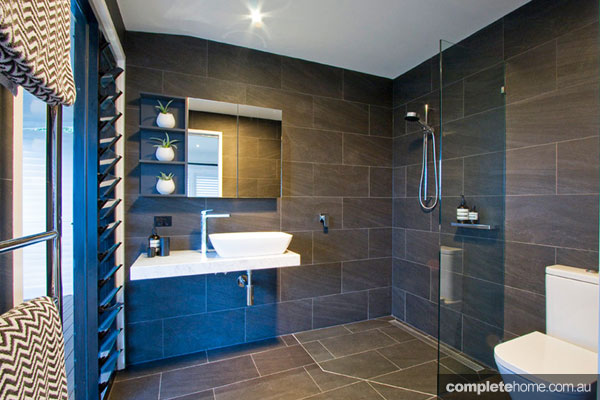 This dark and moody bathroom is more muted. The use of large cool charcoal tiling and simple dashes of white creates a simple and effective design. We love the inclusion of plant life and natural light – giving the bathroom some life and flair.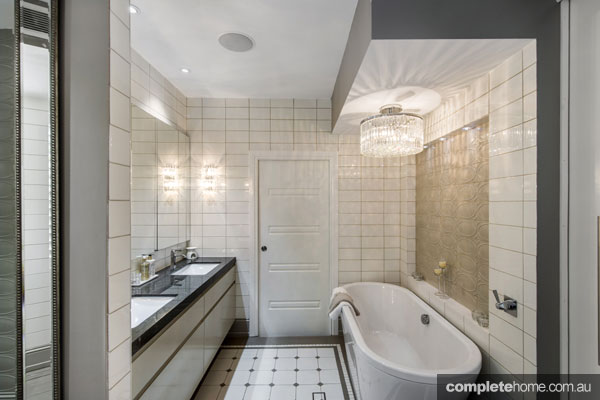 This bathroom design takes a fairly traditional look and feel, in the tiling and colours, The difference is made with the modern chandelier above the bath – transforming the room and taking traditional bathrooms into the glitzy 21st century.
Written by Lauren Farquhar