Mouldshield and anti-bacterial technology — just what you want in hygiene-sensitive areas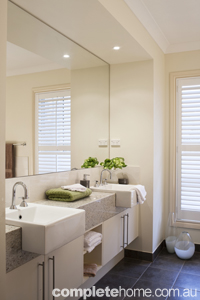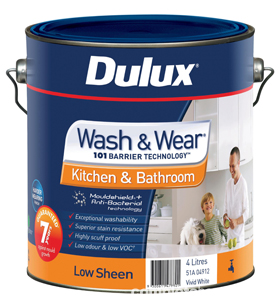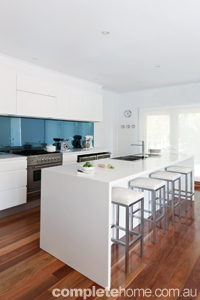 When choosing paint for your new kitchen or bathroom, it's important to select a product that will deliver superior washability and stain resistance. New Dulux Wash & Wear® Kitchen & Bathroom paint not only delivers superior washability, but is moisture-, mould- and bacteria-resistant, featuring mouldshield and anti-bacterial technology. It's also scuff-proof and available in a range of colours that are perfect for kitchens and bathrooms.
Dulux Wash & Wear® is an Eco Choice® paint, which is your guarantee that the products are friendlier for our environment and your family. All Eco Choice® paints are low in VOCs (volatile organic compounds), so they create less air pollution and odour.
Once you have chosen your paint, the next step is to select your colours. Choosing the perfect colour is never easy, so it's wise to get expert help. The best place to start is a colour brochure and colour chips from your local paint shop or hardware store. Dulux has a fantastic range of colours and provides colour schemes to help find the perfect complement of colours for your home. Remember that colours can look different in all shades of light, so make sure you look at your chosen colour at various times of the day. Use sample pots to test your selection on a few different walls.
FOR MORE INFORMATION
Dulux
Phone 13 25 25
Website www.dulux.com.au