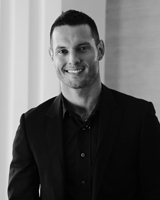 Darren Palmer
Job Title:Interior Designer
Darren Palmer is an interior designer and has appeared as a judge on Channel Nine's "The Block".
ARTICLES BY:Darren Palmer
Interior designer Darren Palmer shares his advice on how to achieve a beautifully crafted interior in your home.
Living coastal is all about being relaxed, un-fussed and unfazed by the odd sprinkling of sand on your sofa.