In our second installment, we learn from Kate St James the reasons for future-proofing your interiors, ensuring your home is stylish and sustainable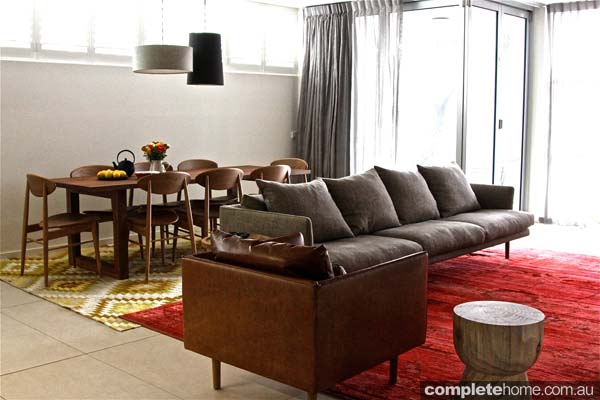 What Is Sustainable Interior Design?
Designing interiors that are made to last. Using environmentally sustainable materials and manufacturing methods that don't impact negatively on our environment or us, has a number of benefits. It not only encourages long-term use but intelligent, responsible design also provides healthier spaces and connects people with the natural environment.
I believe all interiors should be designed in a timeless manner, whatever your taste. Avoiding short-term trends will give you interiors of enduring style that never look dated.
As the late Coco Chanel said, "fashion fades, only style remains the same."
Why Do You Need It?
For longevity
Buying products that don't need to be replaced every few years places less strain on current resources, conserving them for the enjoyment of future generations.
For health and comfort
We can improve our health, comfort and enjoyment with better thermal qualities (heating and cooling) using passive design principles. We can also improve indoor air quality using products with low or no volatile organic compounds (VOCs) and provide a greater connection to the natural environment by using eco-friendly products.
For economy
By buying better-quality, longer-lasting items and employing passive-solar design principles, you can save on energy bills and save money.
Sales potential
There is a growing trend with a number of real estate agents to give homes for sale an "eco" rating in order to inform potential buyers about the house they are considering to purchase. By improving a building's ambience, operation, energy use and maintenance, you may increase its future sales potential.
To see the full series on future-proofing your interiors with Kate St James, check out the links below:
Part 3 – How to future-proof your home
Part 4 – How do you find your interior style?
Part 5 – How do you create your interior style?
Part 6 – What sustainable products are recommended?
Written by Kate St James, FDIA
Originally from Grand Designs Australia magazine Volume 3 Issue 1