Some of Australia's best and brightest team up to define original design.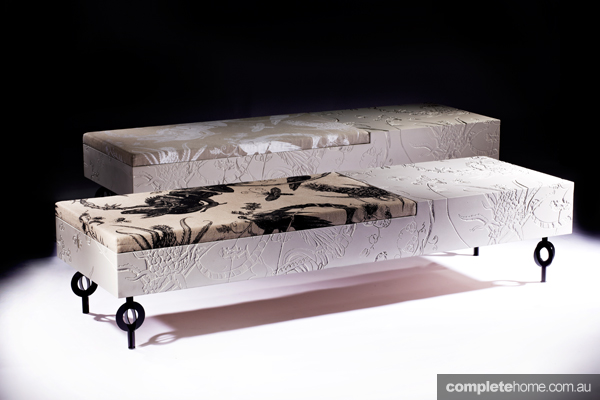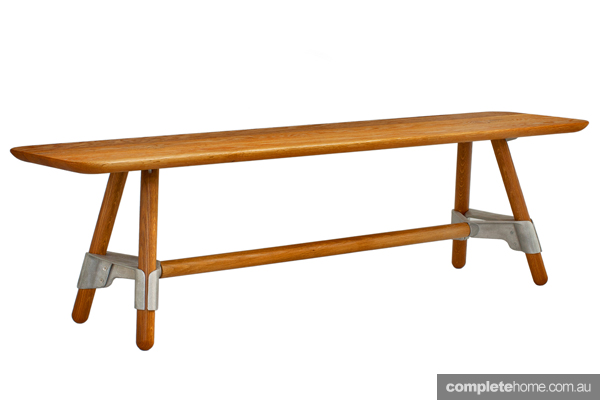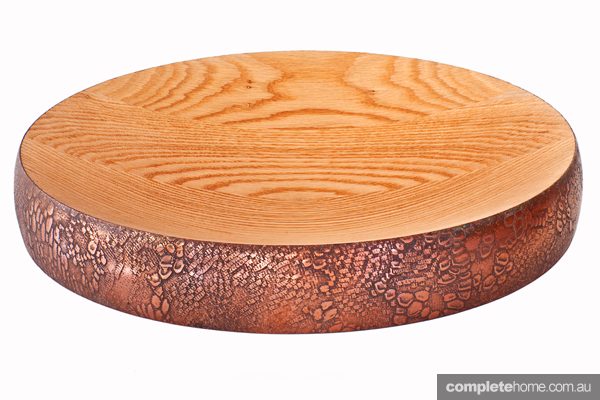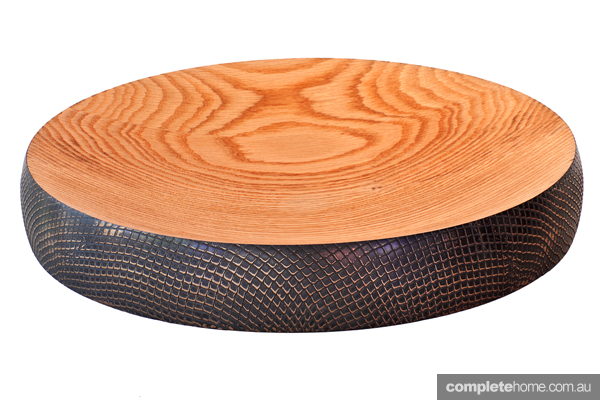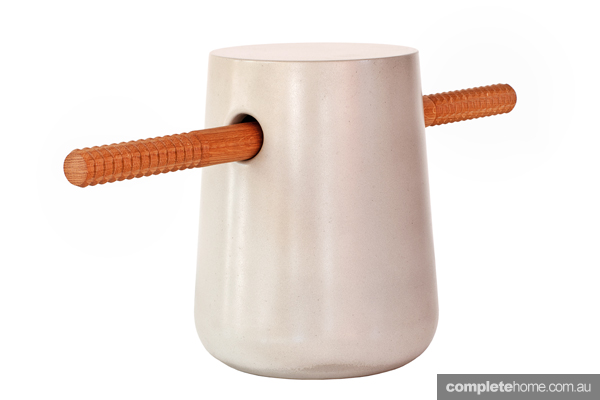 Anomaly, an eccentric yet thoughtful design collaboration between local manufacturing companies Axolotl and Evostyle, is using exquisite finishes, local craftsmanship and bucketloads of new ideas to create furniture and homewares that are "a deviation from the norm". Built on a firm friendship that developed over the years, Anomaly showcases the best of Australian designers and craftsmanship.
The Torma brothers Kris and Kim, from Axolotl, and husband and wife team Luke and Louise Ommundson, from Evostyle, manage seven designers who were handpicked to launch Anomaly. "We were craving to streamline the production process on some exciting products of our own," says Luke. Anomaly hopes to expand internationally as many of the pieces have brought together new materials and manufacturing techniques that have not yet been seen globally.
Designers Olivia Shih and Yoshihito from Facet Studio, David Caon, Matthew Sheargold, Adam Cornish, David Knott and Ben Wahrlich were given a simple brief: design outside the square and use the range of production and finishes to combine Axolotl's leading finishes in metal, glass and concrete with Evostyle's specialisation in timber to create new and cutting-edge products.
The four collaborators from Axolotl and Evostyle split their time between the workshop and the showroom. "It's important for us to meet our customers face-to-face and take what we learn back to the factory floor," says Kris. "The rest of the team appreciate the feedback from their hard work and we like to learn which parts of a design are the most appreciated."
Designer Matthew, for instance, used a lack of availability for commercial-sized yet personally crafted vases as a starting point for his Kintsugi Vessels. Having tirelessly searched for the right objects to decorate a high-profile, upmarket hotel foyer, Matthew decided he had to design some for himself and make them available to other interior designers looking for similar products.
The result, the Kintsugi Vessel collection, contains some of Anomaly's most popular items due to the intriguing mix between wood and shale concrete, stitched together with copper wire to create a simple, attractive vase that uses techniques never seen before.
Other standouts include David's Ghillie Camo chairs, Facet Studio's alternating wooden and concrete stools, and Ben's cabinets with brushed wooden faces.
Managing director Kris says, "Anomaly represents an exciting development in Australian furniture and product design. Thanks to the close collaboration with Australia's top designers, inspired by a palette of new technologies, our aim is to create uniquely designed furniture, homewares and lighting products that express style and functionality, but also have a strong focus on utilising sustainable resources."
"We view the process of designing and producing an Anomaly product as a joint collaboration from initial conception right through to prototype development and then full production," Evostyle's Luke comments.
Kris says enquiries about the products and the people of Anomaly have been "coming thick and fast". Although the pieces can be produced en masse, many parts of the products themselves still have handcrafted elements to them. Ben Wahrlich gained his inspiration for the Zig range of cabinetry from a discarded piece of grooved timber found at a demolition site. "A completely different-textured quality to the timber is unveiled when you deeply etch its surface," he says. All the timber used in the Anomaly products is American hardwood, which is one of the most sustainably-sourced timbers in the world. Yet the most sustainable feature of Anomaly's product is that they are all made right in Sydney.
"Many other brands say they manufacture in Australia, when we know for a fact that they don't," says Louise. "It is so frustrating and downright dishonest. If your manufacturer can't offer a lead time of less than six weeks, then chances are most, if not all, of the product is made overseas.
"We are in the process of seeing a big backlash against poorly made furniture that needs to be thrown out after a couple of years," she adds. "People have learnt from experience that you get what you pay for. Added to this is that people love a story behind a quality investment that they make, and furniture is no different. Do you want that story to be about child labour and the exploitation of the environment, or about craftsmen with a passion to deliver a quality product?"
"By purchasing an Anomaly product, you are not only supporting the local economy and the local design community, you are also supporting the environment by buying quality products that can be handed down to other generations," adds Luke.
"We have obviously struck a chord with the industry," says Kris.
More info anomaly.com.au
Written by Emily King
Originally from Home Design Magazine Volume 17 Issue 1