For the sixth and final part in our sustainable series, Kate St James looks at what products can you use to create sustainable, future-proof interiors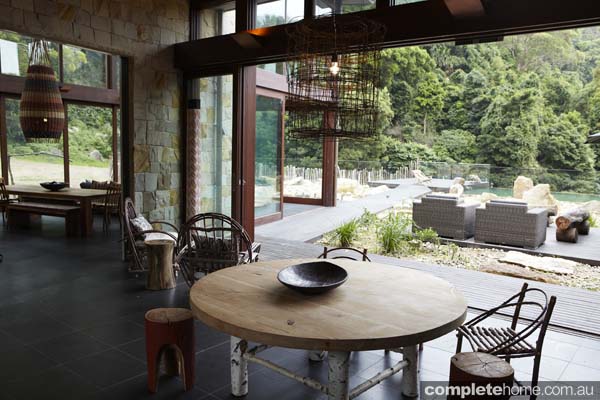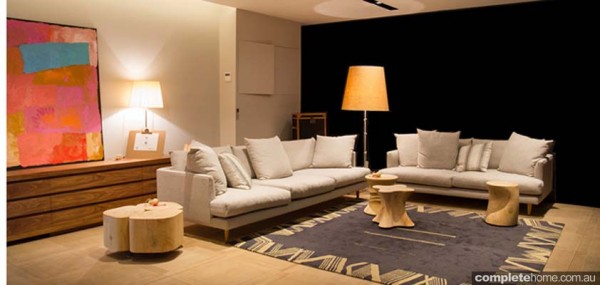 Many designers create exciting new products from waste materials such as glass and ceramics, used tyres, seat belts, soft drink bottles, timber offcuts, cardboard, paper and textile offcuts and industrial waste.
Eco design also uses new sustainable materials and production techniques including FSC-certified (Forest Stewardship Council) timber, fabrics and rugs made from hemp, thistle, bamboo, organic cotton and wool; Low VOC paints, glues and finishes, natural linoleum flooring, rubber, cork, wool or fleece for carpets and carpet tiles.
Use hemp for soft furnishings. Hemp is an ideal material for furnishing fabrics and many other interior products. Producing four crops a year, with low water requirement and no chemicals, hemp is strong, durable, naturally antibacterial and has many uses including building materials, bed linen and furnishings, personal care products, clothes and food.
Choose wool or fleece for carpets. It is a 100 per cent natural fibre from a renewable resource. It is less wasteful in manufacturing than nylon carpet, naturally soil resistant, uses no harmful VOCs and has superior looks and long-term durability. Wool carpet tiles reduce waste as it's easy to replace one tile if damaged and when moving house, you can even take them with you.
Timber flooring from FSC sources is ethical, renewable, warm, durable, beautiful and sustainable. Available in many species and colours, natural timber is an excellent, long-term choice.
Cork floors have come a long way since they were first released to the market. They are a renewable material with superior durability, available in a range of colours and finishes. They are also hard-wearing, soft underfoot, warm and sound absorbent.
All-natural Linoleum is made from linseed oil, recycled wood flour, cork dust and limestone. It is renewable, durable, biodegradable, low maintenance and available in a range of colours and designs.
Many paints can be harmful to the environment and your health through off-gassing, which can continue for many years, so look for paints with low- or no-VOC (volatile organic compounds) which are a healthier and more sustainable choice.
Product Selection and lifecycle analysis
When purchasing products, look for certification such as GECA, Green Tag, FSC and Fair Trade. Not all products will have certification so ask the supplier or manufacturer about their green credentials and those of the products and supply chain used in bringing them to market.
Another consideration is the lifecycle analysis of products (from cradle-to-grave or, more appropriately, from cradle-to-cradle), which assesses the environmental impact associated with each stage of a product's life from initial material extraction, processing, manufacture, distribution, use, repair and maintenance, and ultimate disposal or, more importantly, recycling.
Product stewardship and manufacturer responsibility
Product stewardship refers to manufacturers taking responsibility for the lifecycle of the products they produce from "cradle-to-cradle", reducing the impact of their products on the environment, and includes:
1. Refurbishment of the product for possible reuse by existing customer or on-selling/remarketing to new customers.
2. On-selling or donation of the product in existing condition to other commercial businesses or organisations.
3. Disassembly of the product components and/or materials to reuse in new product manufacturing.
Source: Corporate Culture/Cultivated
There are many benefits in choosing to participate in eco-friendly, responsible interior design practices including:
Environmental benefits – low impact on people and the environment
Economic benefits – energy conservation, low maintenance, longer life and potential sales value
Health benefits – greater thermal comfort, better aesthetic and material quality, improved air quality and connection to nature
Social benefits – reduced strain on infrastructure, healthier eco systems, reduced use of natural resources, improved quality of life
By creating beautiful, energy- and resource-efficient houses and interiors unique to your style that are light-filled, comfortable, durable, sustainable and healthy, you will be contributing to less environmental pollution, gaining a deeper connection with nature and a greater return on your investment.
With beautiful results such as these, why would you choose to decorate any other way?
To see the full series on future-proofing your interiors with Kate St James, check out the links below:
Part 2 – Why future-proof your home?
Part 3 – How to future-proof your home
Part 4 – How do you find your interior style?
Part 5 – How do you create your interior style?
Part 6 – What sustainable products are recommended?
Written by Kate St James
Originally from Grand Designs Australia magazine Volume 3 Issue 1