Fill your home with these silver tones, fur finishes and sharp designs this winter.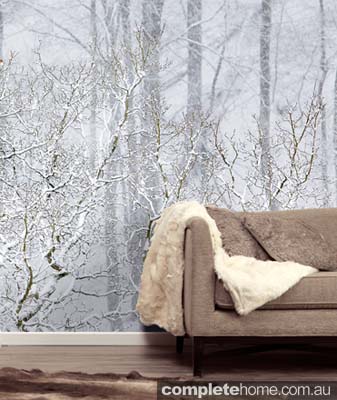 1. Turn your room into something magical with the Snoiga mural by Eijffinger from VERVE DESIGNER COLLECTIONS. RRP from $1198. Vervedc.com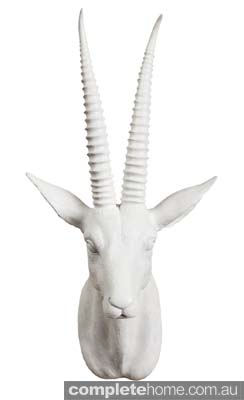 2. Whether you use it as a coat hanger or an artwork, the Nel Lusso resin impala from ZIMBA is not so controversial when painted in a white lacquer. RRP $79.95. zimba.com.au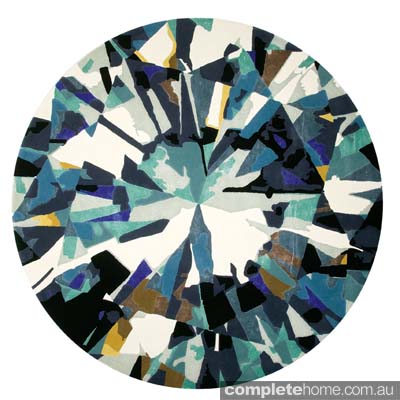 3. Sharp lines and cool tones make the round Diamond rug by Emma Elizabeth for DESIGNER RUGS an ideal addition to your winter collection. RRP $4500. designerrugs.com.au
4. Made of marble, the elegant materials in the Rock side table by GINGER & JAGGER are contrasted by the stone aesthetic and the angular design. RRP $5684.22. gingerandjagger.com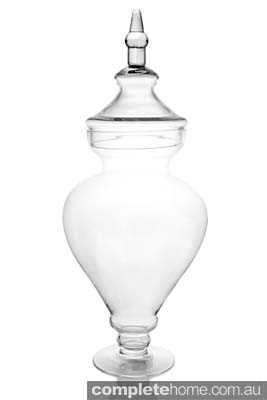 5. Leave it empty or fill it with comforting winter candy, the extra-large Juliette jar from BROWN BUTTON TRADING will be a fabulous centrepiece for the table. RRP $89.95. brownbuttontrading.com.au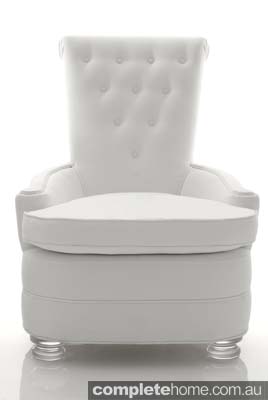 6. Over the top in all aspects and with a crisp white finish, the Henry armchair from SOVEREIGN INTERIORS would be perfect as a throne. RRP $2900. sovereigninteriors.com.au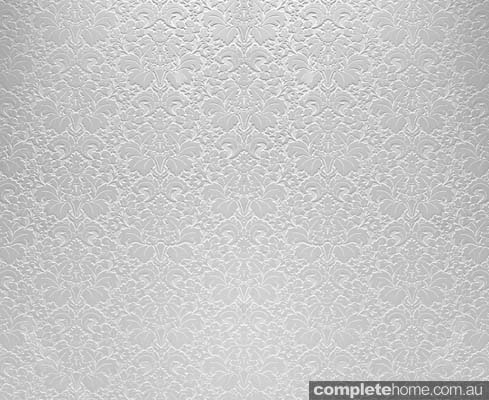 7. An elegant pattern with intricate detailing, the Motivo Lace surface from CAESARSTONE is even available in a shade of Snow. RRP $500 (per square metre).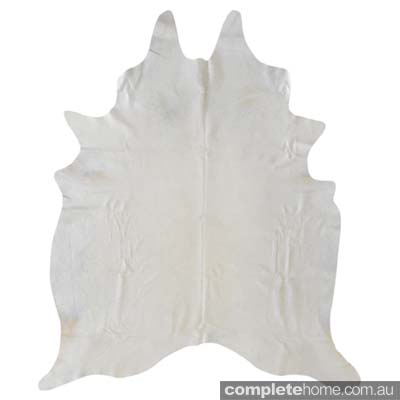 8. Used either as a rug or as a throw, the solid white cowhide rug from RUG & HIDE will complete your winter collection. RRP $1020. rughide.com.au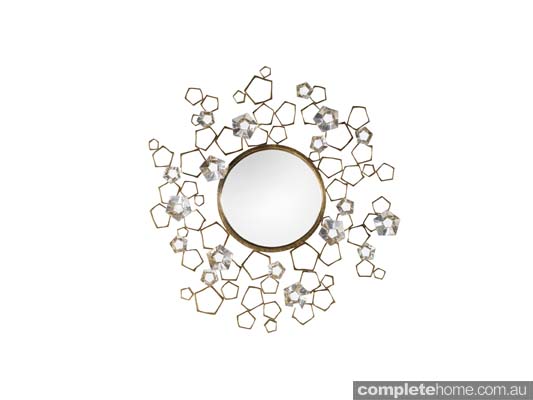 9. More of an artwork than a mirror, the Blossom mirror by Thomas Pheasant from BAKER FURNITURE is a sculpture of brass and crystal. RRP $10,797. cavitco.com.au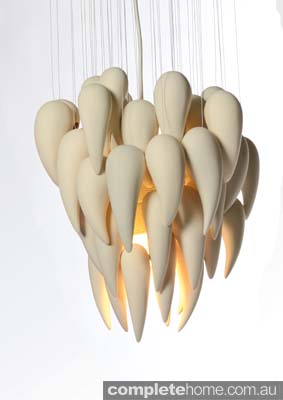 10. You wouldn't be mistaken for assuming a pendant such as the Luminessie by KRISTINA MELNIKOVA would be hanging in a snow queen's lair. RRP $799. k.melnikova79@gmail.com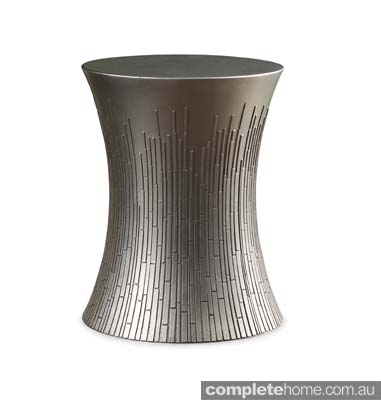 11. The Radiant Drum table by Thomas Pheasant from BAKER FURNITURE combines the traditional hourglass shape with a modern metallic silver leaf finish. RRP $2142. cavitco.com.au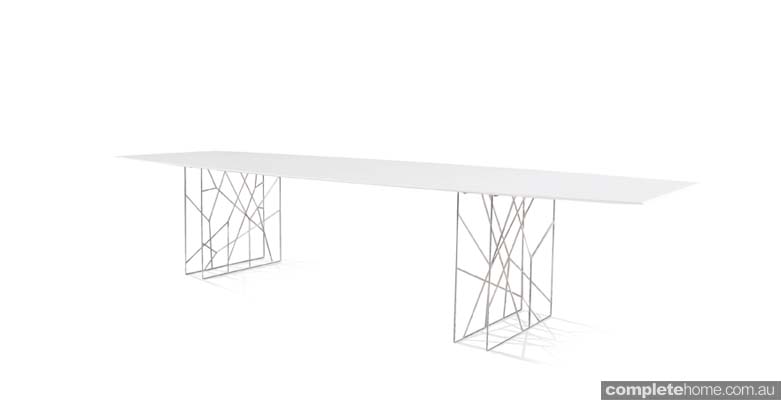 12. The Synapsis extra-large table by Jean-Marie Massaud from SPACE FURNITURE displays a dramatic maze of chrome, white or black iron rods. RRP from $9000. spacefurniture.com.au
By Karsha Green
From Home Design magazine Vol. 16 No. 3