Designer Cris Bucknall proves that sustainability, furniture and fashion go hand-in-hand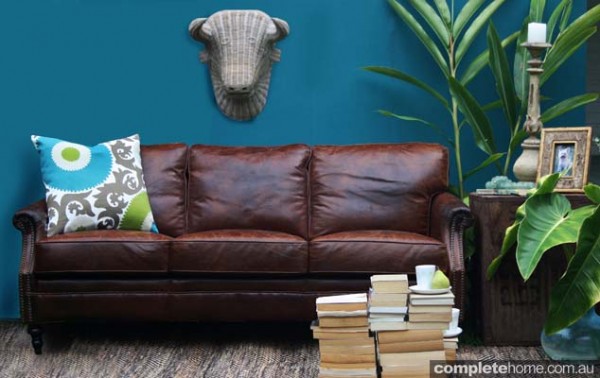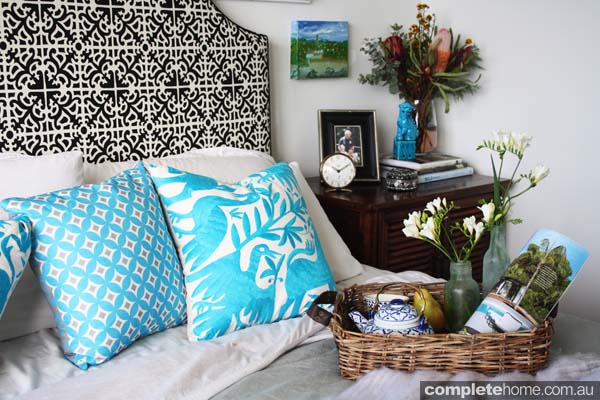 Destined for a life surrounded by creativity, designer Cris Bucknall describes her younger self as the "little artist". With an early career that would make many young designers envious, Cris was a set designer in Hollywood during her early 20s. Tired of the hectic lifestyle, she pursued interior design, receiving her first break when she was commissioned to design a new resort in Fiji. After coming to Australia, Cris continued in commercial interior design until forming Eco Chic with friend Paula Breckman in 2010.
"Bohemian" and "maximalist" are perfect descriptions of Cris' personal style, evident throughout Eco Chic's impressive collection of eco-friendly homewares and furnishings. "I love colour and texture, prints … lots of layers and eclectic pieces with soul and character," she says. Staying true to her eco design philosophy, every item in Cris' house is second-hand. "I avoid trends for both myself and my clients as I don't want pieces being thrown out in five years," says Cris. "I like timeless style that you can freshen up with some new accents."
In keeping with her eclectic style, Cris gathers inspiration from around the globe. "I love the timeless, relaxed style out of California, the inventiveness of Europe and the patterns and textures out of the Middle East," Cris says. "Right now, I'm obsessed with anything Moroccan."
While the outdoor rugs have been a best-seller for Eco Chic, Cris has a soft spot for the Antipodean side table. "I just love the juxtaposition of the slim-line polished stainless-steel base with the rugged timber-slab top," she says, adding, "They have a nice story; we salvaged old timber from local trees and they are cut by a lovely local guy down the road." With a focus on local materials and local people, Cris makes an effort to form relationships with the people who make her products.
Cris' design philosophy is simple: be practical. "Designers can be so terribly impractical. They get lost in aesthetics and forget people have to touch and use each piece; they have to actually live with it," she emphasises. Cris refers to Eco Chic as her third child. "Saying I'm passionate about design sounds a bit clichéd, but I really am in love with it," she enthuses. "When I'm bored on the weekend I might just sketch up a few new ideas for amusement. I feel so incredibly lucky to get to do this for a living."
Originally from Home Design magazine Volume 17 Issue 1