With its nature-inspired palette and a rich mix of textures, this sumptuously styled home provides a most luxurious apartment retreat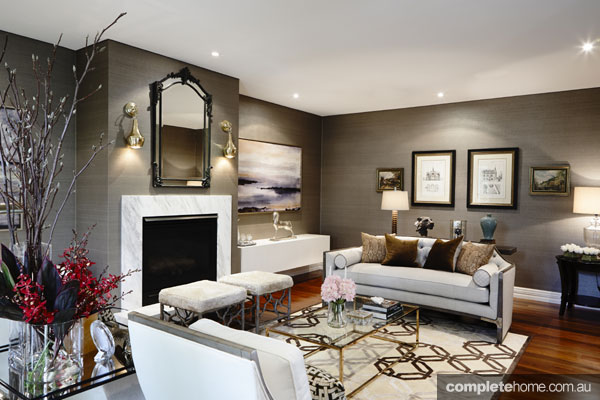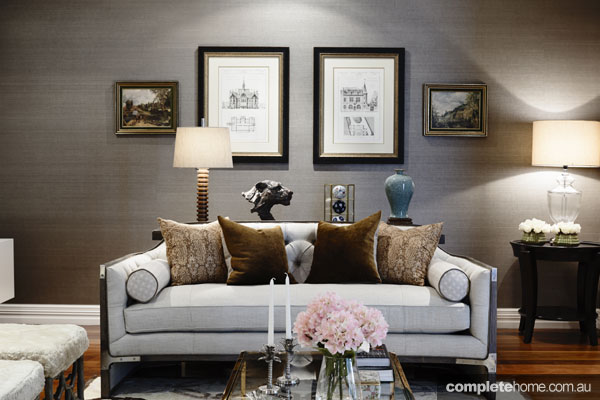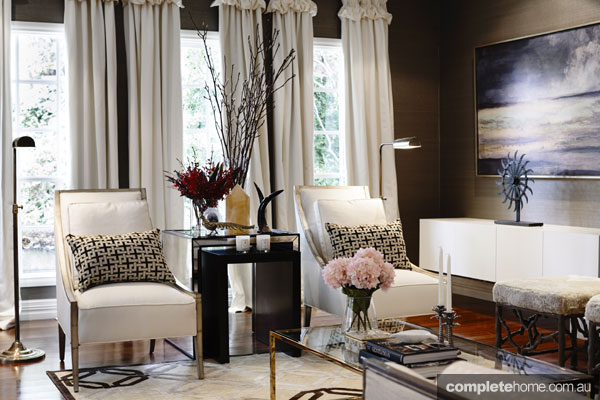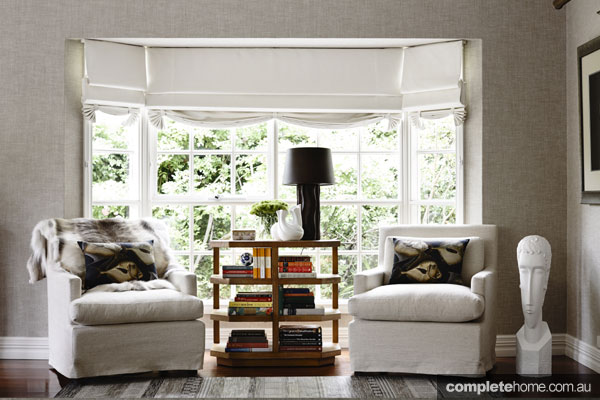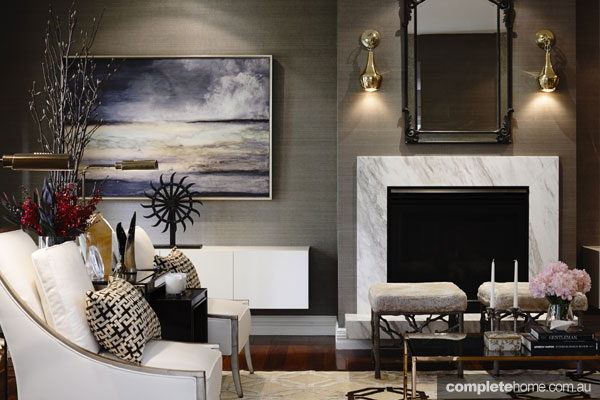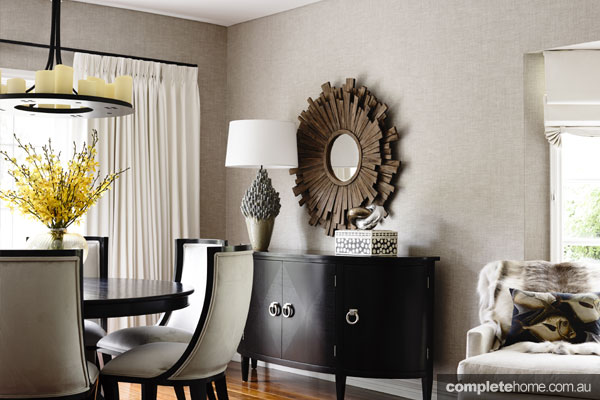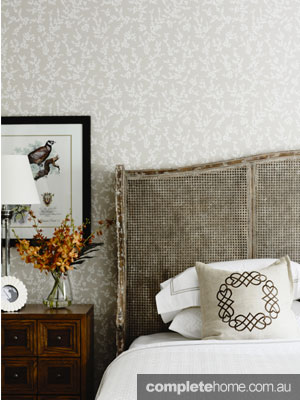 Understandably, it's important for someone who is often on the road to have a comfortable place that can act as a home away from home. And that is exactly what this plush yet practical abode, in the Melbourne suburb of Malvern, offers its owner, a frequent business traveller aged in his 50s. He uses it as a holiday house, spending around a month a year there.
When the house was purchased, it had a dated '90s-era interior and didn't reflect the stylish retreat the owner was after. He had already worked with Alexander Pollock so the interior design firm was called upon again. With complete trust in the company's work, the owner remained overseas throughout the renovation, leaving the job to Alexander Pollock's interior designer Aaron Wong.
"I travel to the States frequently for business and I was after something that was similar to the 'American look'," says the homeowner. With this in mind, along with the key word "earthy", Aaron set about turning the old-fashioned interior of this house into the fabulous property it is today. "I have worked with this client previously so we understand each other very well," explains Aaron.
This luxurious abode is the ideal place to relax and unwind and when in town its well-travelled homeowner uses it to entertain family and friends. With his daughter living nearby in Melbourne too, time spent at his holiday house also means catching up with her. The plush home has ample space for visitors, with three bedrooms, a study, casual and formal living areas as well as kitchen, bathroom and dining spaces.
"The client was looking for a home with a focus on entertaining rather than living," says Aaron. "It was to be more of a 'grown-up' home rather than a place where you would raise a family, so we were able to select furnishings that had high aesthetic value." Looking around the striking interior, luxury abounds and it is obvious what Aaron means. One such aesthetic is the walls, which are covered in linen imported from The Netherlands. With the client embracing the idea of wall coverings for this project, Aaron admits that he "sort of went crazy with that". The effect is beautiful and Aaron's passion for the walls creates a level of detail in the home that completes the inviting atmosphere.
Soothing, earthy interiors in muted tones with splashes of soft pastels come together to form this sumptuous interior. To create depth in the design and break away from the "monotony of the palette", Aaron has incorporated a mix of materials of different textures: fabrics, metal, wood, glass and animal hides. The neutral hues of the home are lifted by these textural elements — from the reindeer hide and Netherlands-imported fabric on the walls to the lavender-hued silk curtains. The overall effect is a warm atmosphere that is, importantly, comfortable and homely, but also has the look and feel of luxury and high quality.
Where possible, natural materials have been used to complement the earthy style. This meant wood pulp paper in the living room as well as jute rugs, linen upholstery, timber furniture and silk curtains. Aaron also incorporated the thick and cosy hides of reindeer and sheep to further represent this aesthetic.
The assortment of textures and finishes has been expertly brought together, creating stunning areas of rich detail. Each room is styled beautifully to suit its function. A rustic, vintage-looking timber bedhead in the bedroom alludes to a space that is private, more casual and relaxed, and while this choice of material is well suited to its application in the bedroom, it would perhaps not work elsewhere in the home. Similarly, the more formal dining room uses stronger contrasting colours from the project's palette, and polished dark timber to signify this more public space.
For the owner, who comes here to relax, his favourite place is befittingly the reading nook. This cosy, well-appointed space features big, soft armchairs draped with a reindeer hide and is naturally lit by a bay window. In fact, every nook and cranny invites relaxation and comfort — a place to unwind.
Aaron has created a beautiful atmosphere in this holiday home, expertly executed in a style that is both comfortable and inviting but without being too casual. With its warm ambiance, I wouldn't be surprised if the homeowner would be looking to turn this holiday retreat into a more permanent abode.
We love:
The iron candle chandelier adds a touch of medieval glamour to the dining space
Top idea:
Combining glass and metal with naturally occurring materials has further added to the earthy look and feel of this interior style
For more information
alexanderpollock.com
Written by Emma Wheaton
Photography Derek Swalwell
Originally from Home Design Magazine Volume 17 Issue 3