Thanks to amazing advances in connectivity, it's now possible to control your fireplace via an iPhone or Android app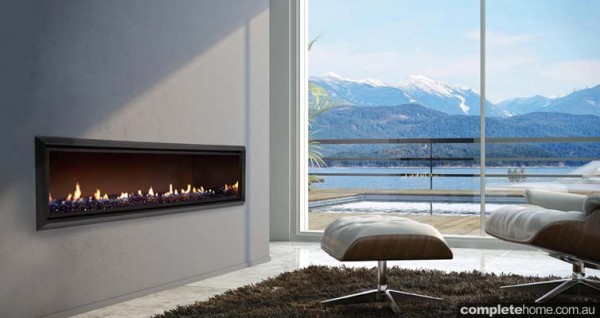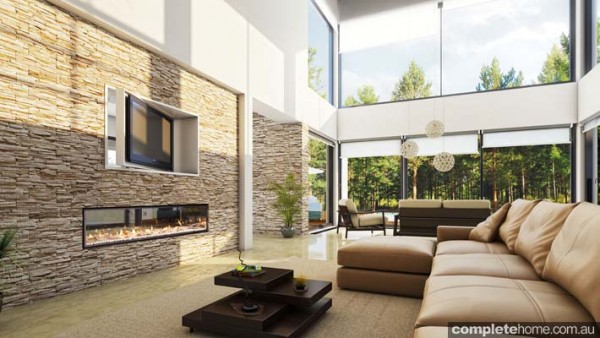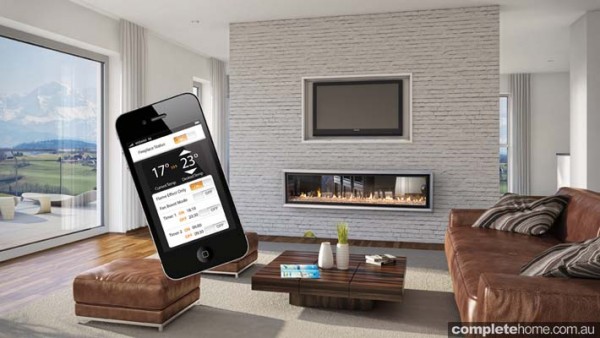 The DX Series of gas fireplaces from Escea combines impressive flame display with sophisticated heat ducting technology, via its Smart Heat control system, to keep several rooms warm.
The new DX1500 and DX1000 ultra-wide
fireplaces offer a see-through double-sided option, giving the ultimate view of the panoramic 1500mm- or 1000mm-wide flames. Heat ducting also allows the fireplace to be used in a central heating capacity and even gives control via an iPhone or Android app.
The future of household appliances will be based on connectivity, a trend already seen with smart TVs, fridges and even dishwashers. Escea has embraced this trend by developing the Smart Heat control system for the DX Series of luxury gas fireplaces, making them, according to Escea, the world's most advanced gas fireplaces.
The Smart Heat system, which intelligently controls the fireplace, has features already popular with previous Escea fireplaces, such as remote control with thermostat, timer controls, and energy-efficient "flame effect" option. Smart Heat, however, also introduces an industry first: the ability to control your fireplace with your iPhone, iPad or Android device using the free apps developed by Escea.
The app can be used to raise or lower the desired temperature in the room, turn on timers, and switch the fireplace on or off instantly. Smart Heat also has an online web-based service, allowing customers to turn the fireplace on as they leave their workplace so they always arrive home to the perfect temperature.
The DX Series is also very flexible with installation options; it utilises a twin-flexible flue system which can easily travel in any direction, including down, allowing the architect the freedom to creatively place the double-sided and ultra-wide gas fireplace anywhere they desire.
The DX Series of gas fireplaces can either be installed with the modern Velo fascia in a variety of options, or without a fascia for a contemporary and minimalist frameless look.
For more information
GLEN DIMPLEX
Tel: 1300 556 816
Website: escea.com