Glass blocks are a practical, beautiful feature for bathrooms, kitchens or any area that would benefit from natural light. The glass block resolves issues of fireproofing, security, privacy and sound insulation, while also offering a high level of thermal insulation for energy-efficient homes.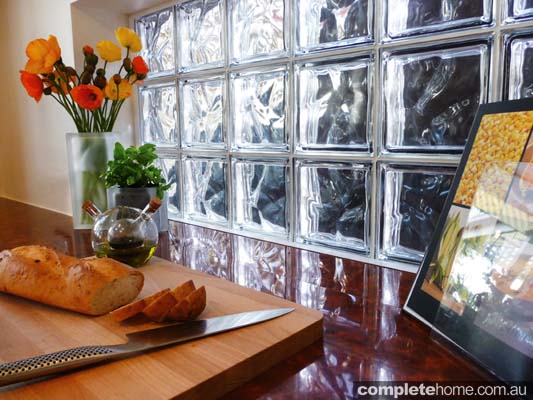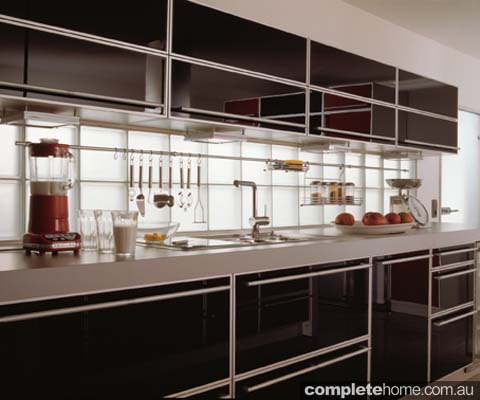 Perfect for bathrooms, glass blocks provide privacy, allowing light in and are perfect to screen an unwanted view. Glass blocks easily create private areas for baths, showers and toilets, and also create the illusion of space. An attractive alternative to glass shower screens, glass blocks add a striking element to any bathroom. Beautiful curves or corner showers maximise available space and can eliminate the need for a shower door in some designs. For ventilation, team with a double-glazed innovative window or vent glass blocks which work with an exhaust fan to draw fresh air into the room.
Kitchens are easily transformed using glass blocks. Freestanding glass block walls are perfect for screening off kitchens from living areas or to create a dining area. Use curved or straight glass block panels to create a study or intimate spaces in open-plan designs without compromising the flow of natural light from room to room. Splashbacks can also be a source of light using glass blocks, creating sparkling surfaces that are easy to clean and a beautiful feature in the kitchen.
Available in an extensive range of colours, patterns and sizes, glass blocks present flexible and innovative options to create practical stunning interiors and decorative elements. And, because of their unique high insulation and light-dispersing qualities, they are an excellent choice for comfortable, energy-efficient living. The functionality and aesthetics of glass blocks makes it a most versatile building material with almost unlimited applications. In soft pastels or bold colours, they are beautiful features with beneficial effects. Sparkling, modern colours will transform your screens into stunning features.
FOR MORE INFORMATION
National glass block distributors
Adelaide Glass Blocks 130 Sturt Street, Adelaide SA
Website adelaideglassblocks.com.au
Glass Blocks Queensland 4/89-101 Factory Road, Oxley Qld
Website glassblocksqueensland.com.au
Phone 07 3278 3544
Glass Brick Company  13 David Street, Dandenong Vic
Website glassbrickcompany.com.au
Phone 03 9701 3554
Glass Brick Company 6 Melissa Place, Kings Park NSW
Website glassbrickcompany.com.au
Phone 02 9620 9055
Glass Block Constructions 777 Marshal Road, Malaga WA
Website glassblockconstructions.com
Phone 08 9248 8580
Originally from Kitchens and Bathrooms Quarterly magazine, Volume 21.2