Find the perfect indulgence in the Aqua Bathroom Wares new luxury spa.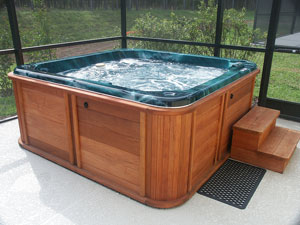 An exciting and exclusive new product is available through Aqua Bathroom Wares: the A1210 Series, a two-person luxury spa bubble bath.
Its functions include a double massage system with 18 water jets, 16 air-bubble jets and a 15-inch flat-screen colour LCD TV/AV. It is also fitted with speakers, a water-level detector, underwater colour lamps, touch-screen control panel, double water pumps and thermostat control.
All of Aqua Bathroom Wares spas have been tested and comply with the safety and electrical standards of Australia. 
For more information, contact Aqua Bathroom Wares on 08 8359 8373 or visit www.aquabw.com.au