These interior designs utilise space and embrace texture. Designer Kelly Hoppen's fusion of Eastern and Western design results in home designs that are practical and mesmerising.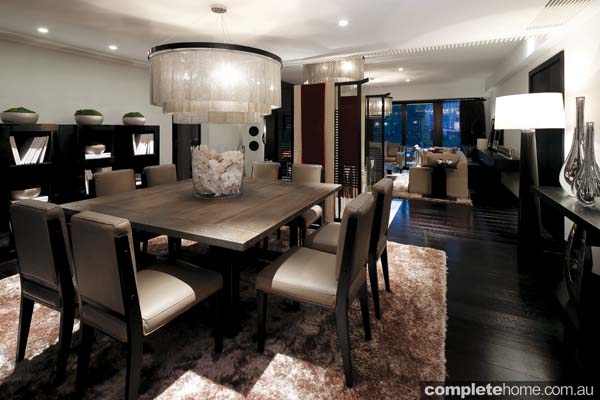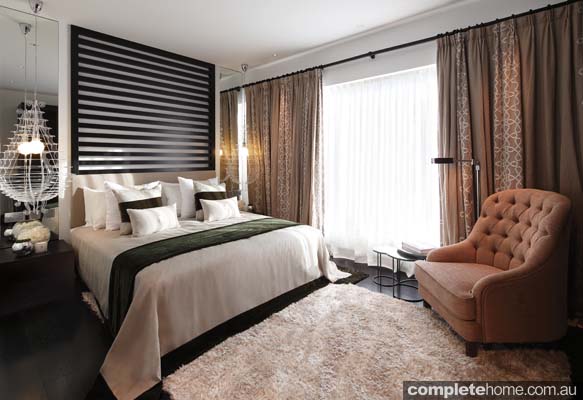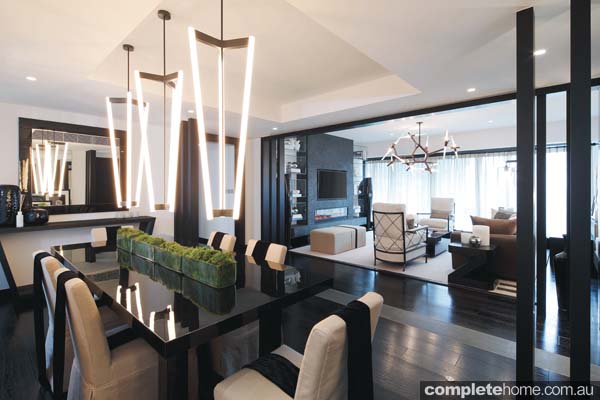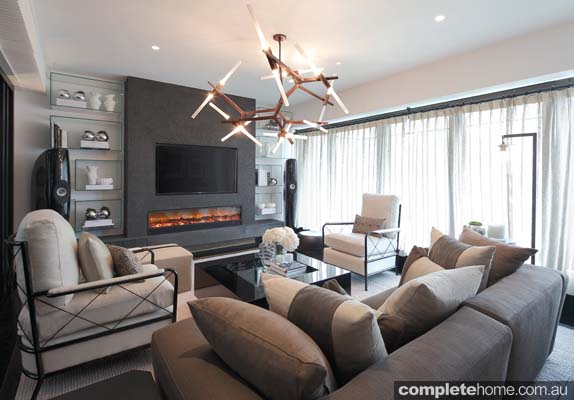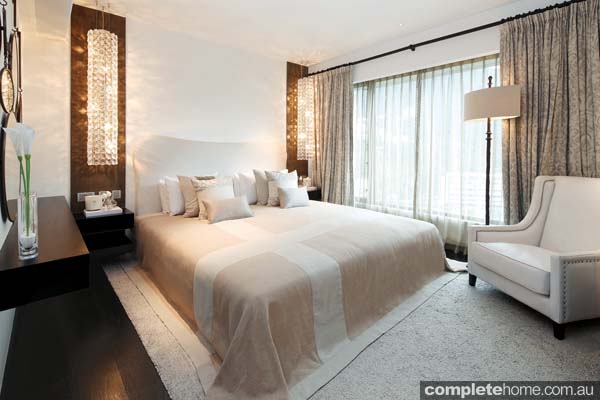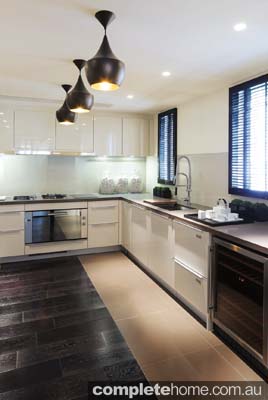 Kelly Hoppen's refreshing and different interior designs first came to our attention through her groundbreaking book, East Meets West (1997). In it she explains her core rules of symmetry, texture, form and restraint: and it's her concept of restraint that is perhaps the hardest for us to adhere to when buying for our homes.
A recent collaboration between Kelly Hoppen and Nanfung Developments, Hong Kong, resulted in two complete interior design choices. Nanfung Developments took Kelly to Happy Valley for the renovation of the Winfield Hotel. Built originally to house senior civil servants today's Winfield is totally modernised and boasts Kelly's graceful designs.
In her early days, Kelly enjoyed using vivid colour inspired by her travels throughout the Orient. Nowadays however, she is more closely identified with a neutral palette and a sparing use of colour if and when it's called for.
Over the years she has gradually refined her taste, as can be seen in her many domestic and commercial projects. This can also be seen through the use of her line of paint and her products for QVC, kitchens for Smallbone, her own fashion line, and recently a phone app, "Home Style by Kelly Hoppen".
"Utilising space is key when working with apartment developments," says Kelly. "For my collaboration with Nanfung Developments for Winfield, my first development within the region, I have applied a perfect grid system fusion of east meets west to create two home styles that are not only practical to live in but also stunning down to the last detail. Using my famous neutral palette, I have created a textural design that although modern in its appearance, will evolve timelessly. The black wooden floors elongate the space while the black lacquer detailing, floating glass and architectural lighting throughout add a touch of dramatic glamour to the interior. Texture is brought into the scheme through the use of soft furnishings to create the sumptuous nurturing feeling so important within a home.
Images:
1) Living Room – Square coffee table, L chairs, rectangle ottoman in black moo, Organic Log side table in black wood and silver studs, all from Kelly Hoppen Home, sofa from Modenature, chainmail chandeliers from Ochre
4) Dining Room – Square dining table in weathered taupe and black lacquer base, dining chairs, tear-shape console in black wood and polished steel, all from Kelly Hoppen Home, chainmail chandelier from Ochre, floor light from Modenature, rug by Stepevi
5) Bathroom – Basin by Antoni, Lupi bath by Kohler, taps and showerhead by Dornbracht, shutters by Kelly Hoppen
6) Bedroom – Mirror in lacquered white by Kelly Hoppen Home, curtains by Kelly Hoppen Bespoke, side table by Pols Potton, chair by Baltus, rug by Stepevi, soft furnishings by Kelly Hoppen Bespoke
7) Dining Room – Plank dining table from Kelly Hoppen Home in black lacquer, dining chairs by Meridiani, mirror by Gubi
8) Living Room 2 – Chairs, chandelier by Kelly Hoppen Home, bespoke fireplace with specialist Italian plaster surround, recessed mirror coffee table in black lacquer by Kelly Hoppen Home, ottoman and soft furnishings by Kelly Hoppen Bespoke, cushions and wall art by Kelly Hoppen Home, sofa by Meridiani, candles by Kelly Hoppen by Welton London, soft furnishings by Kelly Hoppen Bespoke
9) Bedroom 2 – Chair by La Fibule, curtains by Kelly Hoppen Bespoke, lighting by Porta Romana & Solze Luce, rug by Stepevi, bespoke headboard, Swoop bed by Kelly Hoppen Home, side table by Baltus, soft furnishings by Kelly Hoppen Bespoke
 10) Kitchen – By Kitchen Developer Spec, shutters by Kelly Hoppen
From Luxury Home Design magazine Vol. 16 No. 3