Contemporary and spacious, boasting city views and Spence & Lyda-styled interiors, this penthouse apartment is stunning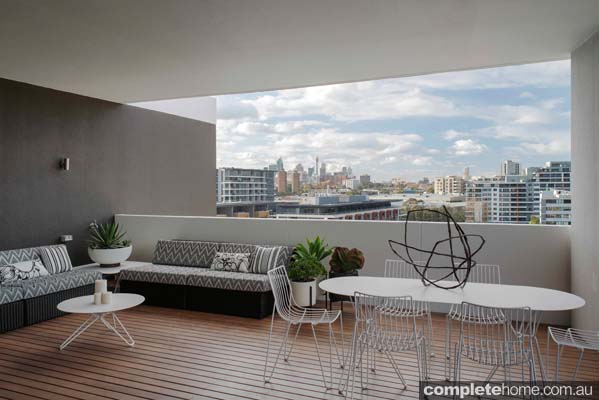 This designer penthouse in Viking by Crown's 10-storey residential complex is the epitome of stylish city living. Centrally located in Sydney's burgeoning design district of Waterloo and located close to Bondi Beach as well as the CBD, the top-floor apartment reflects the luxury concept of the Crown Group through its premium design.
Styled by Spence & Lyda, renowned for its beautiful, high-quality designer furniture and homewares, the concept behind the interior design was to "bring the outside world in", explains Fiona Lyda, founder of Spence & Lyda.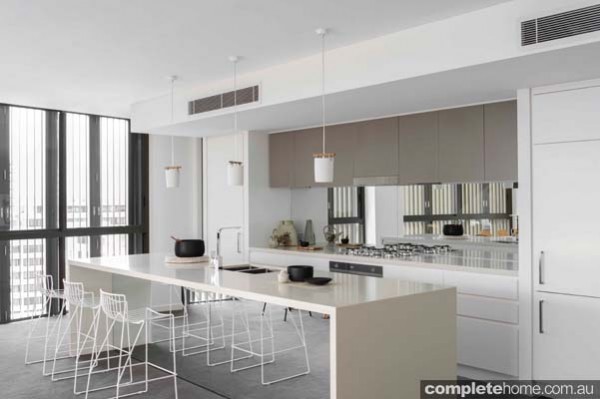 The three-bedroom space is an impressive 212m2, 47m2 of which is a stunning covered outdoor area, the perfect canvas for Spence & Lyda's exceptional pieces. The building's overall design, and location close to Sydney's heart, helped to inspire the interior style, says Fiona.
"When I first walked into the apartment I was drawn to the living room and outdoor space," says Fiona. "We were standing there as the sun went down and I was struck by the amazing quality of natural light. We worked with the apartment's own elements to bring that light in."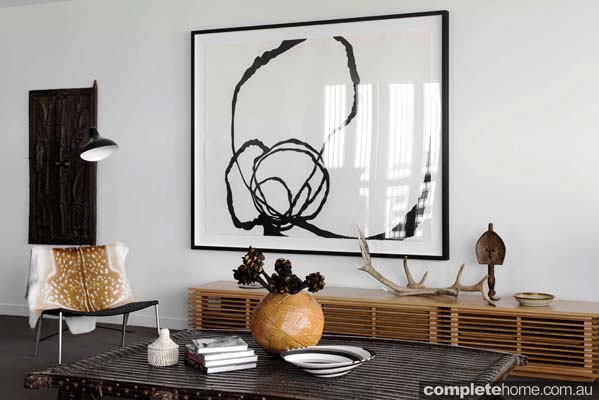 Accentuating the sense of lightness, the apartment features a neutral colour palette that is on-trend, yet easily adaptable for the future. A raw aesthetic has been introduced to the living area, with timber features and soft furnishings of animal hide adding warmth and character to the space. The contemporary style continues to the covered outdoor area, with timber elements continued in the flooring and a grey-toned Missoni Home textile collection making its signature statement.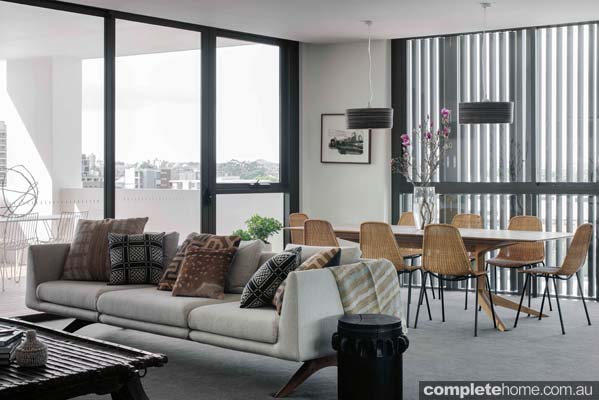 Hints of colour will also adorn the complex's balconies with custom-built aluminium bi-fold louvres, which enable the outdoor rooms to be fully enclosed for privacy if needed. The fully operable louvres enable residents to manually control heat, light and air depending on the season and time of day.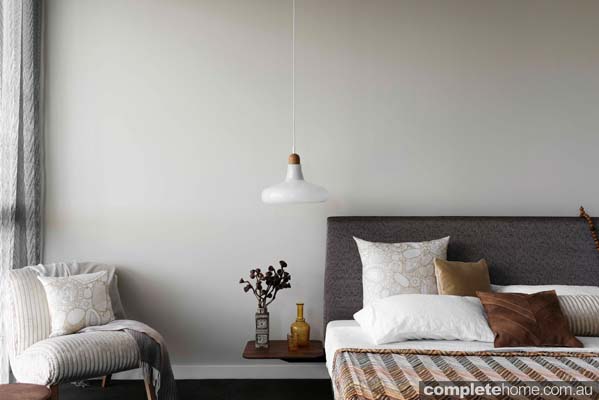 We love
Choose soft furnishings in a matching colour palette but with an array of patterned fabrics and textures to create a well-styled feel that has depth and sophistication
The apartment has been styled with a well-travelled homeowner in mind. "These people are in a good place in their lives, where ease of living is important but so too are the finer things in life," says Fiona. Standing out beautifully against the neutral interiors are the one-of-a-kind pieces in the modern penthouse. This eclectic combination of accent pieces is a favourite part of the design for Fiona and includes an old Javanese wooden cart that has been refashioned into a coffee table, woven wicker chairs sourced from Denmark, and porcelain lights hand-thrown in Melbourne. HD
For more information
vikingbycrown.com.au
spenceandlyda.com.au
Expert idea
A lounge with legs and sitting off the ground creates an enhanced sense of space
Written by Emma Wheaton
Photography by Nicholas Watt
Originally from Home Design magazine Volume 17 Issue 6