Energy efficiency and sustainable materials are common concerns for today's homemakers. Achieve a green home with Eminé Mehmet's eco-friendly lighting solutions
LED globes are known for their compact size, low heat output and energy-efficient behaviour, which makes them the natural alternative to traditional incandescent globes that are being phased out. To put it into perspective, halogen globes produce 75 per cent heat and 25 per cent light. In comparison, LED globes produce 25 per cent heat and 75 per cent light. However, it is important to note they are not as bright as a traditional globe, which means you may need more of them to light a space effectively. In this case, consider using a compact fluorescent globe. As well as being energy efficient, changing a single halogen for a compact fluorescent will keep half a tonne of CO2 gasses out of the atmosphere over the lifetime of the globe.
Let's not forget the decorative aspect of lighting. With so many choices available, why not choose a base and shade that's environmentally friendly as well? These days it's not uncommon to find light fittings made from recycled or sustainable materials such as bamboo, organic cotton, hemp or even abaca fibres, which are taken from the bark of a banana tree. Recycled and plantation timbers are also common. All you need to do is ask the question, what is it made from, before making your selection.
For more information visit eminemehmet.com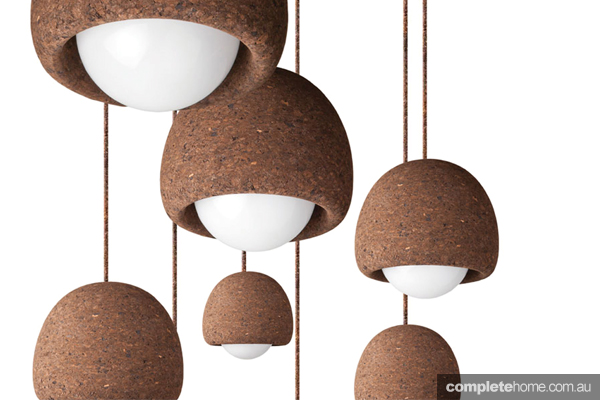 1. The Orb pendant light from Corkway Store is made of recycled cork, a material with immense value due to its ecological capabilities and environmentalfriendliness. corkway.com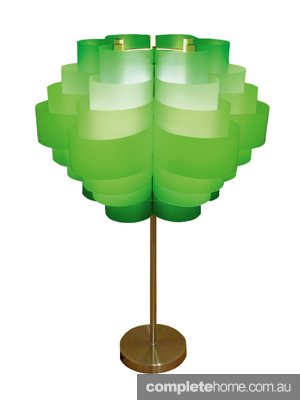 2. This Daisy 12 table lamp is made from recycled two-litre plastic drink bottles that have been cleaned and sandblasted. sarahturner.co.uk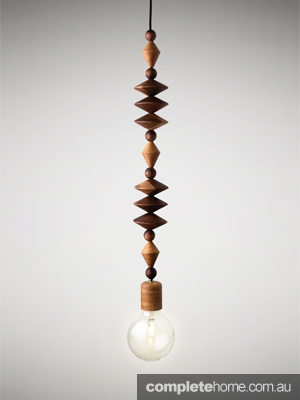 3. The natural, handcrafted, Forest Stewardship Council-certified timbers used to create the Bright Beads pendant by Marz Designs is what makes this piece special. thedesignhunter.com.au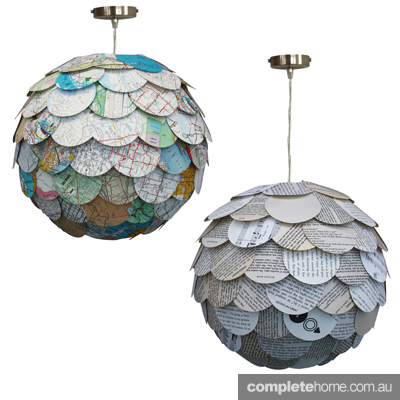 4. Handmade using circles cut out of European and American novels, sheets of music and road maps, the Wayfarer pendant light from Eco Chic is upcycling at its best. ecochic.com.au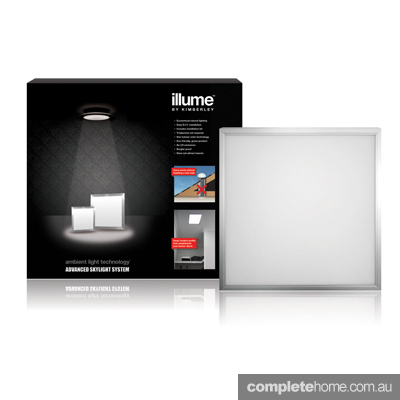 5. A way to use Mother Nature's natural light, the Illume Advanced Skylight system by Kimberly Products is designed to convert the sun's energy into light for your desired space. kimprod.com.au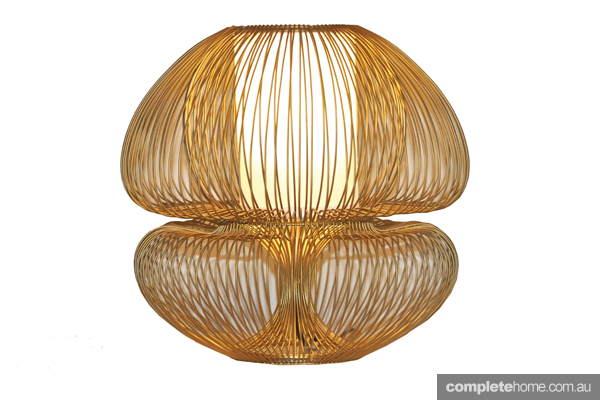 6. Renowned for its innovative sustainable furnishings, Sala Verde grew out of a passion for sustainability, living healthy and good design. The Jellyfish table lamp is no exception and creates gorgeous shadows when illuminated. salaverde.com.au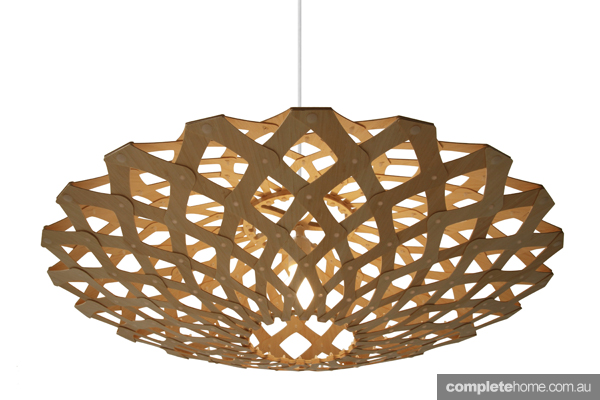 7. Inspired by flax, an indigenous New Zealand plant, the Flax light by David Trubridge brings light to the valuable fibre that this plant provides. Not only made of natural materials, David's products are also packaged in kitsets to reduce freight and preserve our land and sea. davidtrubridge.com
Originally from Design & Decoration magazine, Volume 4