Schneider Electric shares advice on choosing lighting to meet varying needs, tastes and budgets.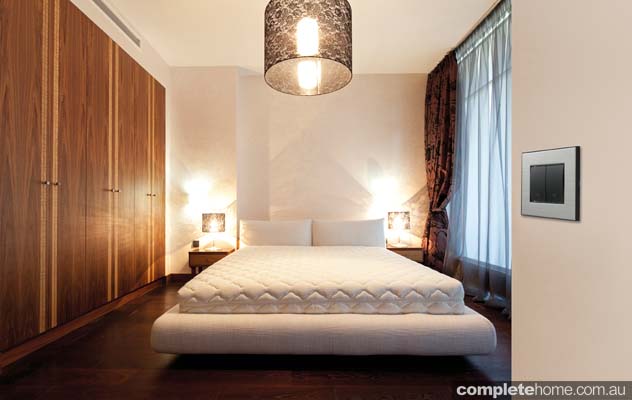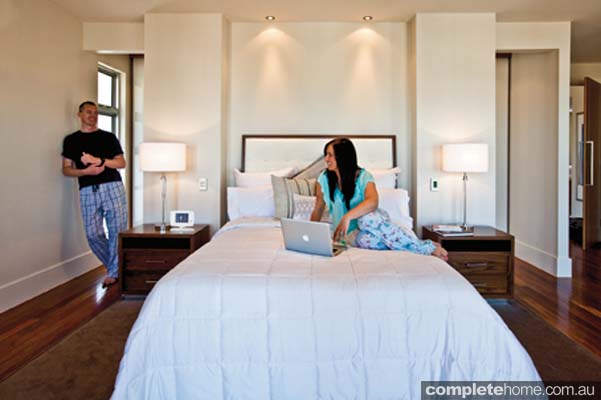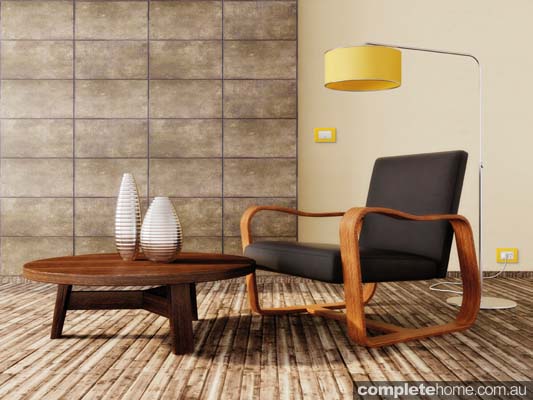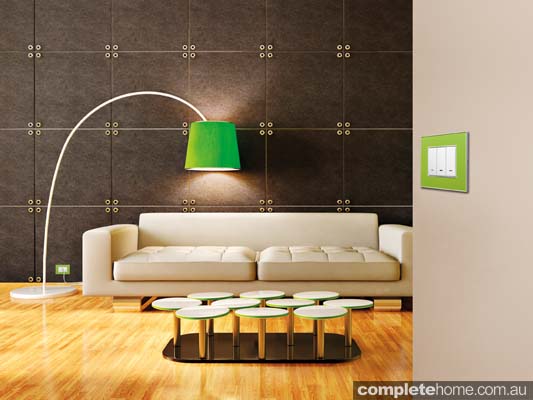 Lights and switches aren't simply functional electrical accessories or sources of illumination. Lighting affects your mood and the ambience of your home.
Building and renovating can be a complex task and choosing the right lighting solutions for each room is just one of the many priorities that complete a home. There was a time when homeowners, renovators and builders had little choice when it came to lighting design.
However, with the vast options now available, taking time to choose the perfect lights and switches can achieve an outstanding outcome, whether it's personalising to match the decor, saving energy or creating visual impact. Selecting your lighting should be no different to choosing tiles, benchtops or even carpets.
With so many options available, every home builder or renovator should explore the choices, engage a professional and discover how to transform a home.
Dimming lights to match the mood of a room
Dimmed lighting is a great way to create atmosphere in a room. For example, a meal with friends and family around the dining table can be made more enjoyable with the lighting slightly dimmed. A good tip is to make sure your new LED lights and dimmers are compatible; Clipsal's extensive offer helps to make this selection process easy.
Keeping up with trends
Colour coordination is important throughout the home, whether it's matching cushions to the wall colour, coordinating accessories in thebedroom, or even complementary towel choices in the bathroom. Light switches are not an exception to this rule. However, we all know colour trends change as quickly as they come into fashion. With the Strato 8000 series, adding colour to wall switches is simple and can quickly change a way a room looks and feels. The interchangeable coloured surrounds means be swiftly updated. The Strato 8000 series has a huge selection of colours to choose from for any room in the home. If one of the 10 interchangeable coloured surrounds, including Juicy Green or Moleskin White, doesn't suit, then custom-colour surrounds from the Laminex range means switches can easily be changed to suit any future trends and styles.
Keeping a low profile
Sometimes lighting options don't need to make a bold or obvious statement in a home. Sleek and low-profile downlights are the perfect solution for areas such as the kitchen to enhance features including glass splashbacks and granite benchtops. Concealed lighting behind mirrors, in bulkheads or in joinery is a great way to complement downlights to create different moods and subtle effects in the home.
Clipsal by Schneider Electric offers a range of downlight options for the home renovator.
If you are stuck for inspiration on where to include the perfect lighting, use the Clipsal iSelect app, which helps new home builders and renovators choose electrical products for their home. The new Clipsal iSelect allows anyone with an iPad to take a photo of a room in their home and then pick and place Clipsal electrical accessory products in situ so they can get an idea of how these will look. With so much choice on the market, it's easy to choose an innovative lighting solution that can meet individual needs, tastes and budgets.
Whether this is to make a bold statement or achieve an understated subtle touch, carefully select your lighting to ensure every room has the perfect "light up" moment.
FOR MORE INFORMATION
Clipsal by Schneider Electric
Phone 1300 369 233
Website clipsal.com
Originally from Grand Designs Australia magazine, Volume 3.2