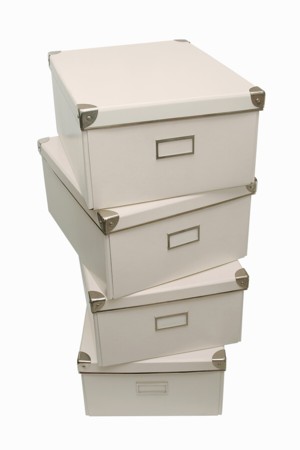 If you're looking for intelligent, practical and modern storage solutions for your home, look no further than the new Home Collection catalogue from Häfele

Australian homeowners are enjoying a new focus on the combination of functionality and aesthetics in home design, and nowhere is this more evident than in the kitchen and bathroom. German manufacturer Häfele has responded to this trend and released the new Home Collection catalogue. Featuring more than 160 pages of innovative storage solutions, the catalogue showcases the company's range of products to suit a wide variety of needs for the kitchen, bathroom, laundry, bedroom, entertainment area and home office.
This catalogue is the culmination of more than 80 years of worldwide experience and brings to the market a fabulous selection of clever storage ideas and practical products for your home. It is a great starting point for anyone wishing to introduce a high level of convenience and ease-of-use into their home. There are plenty of ideas on display throughout the catalogue that make it a great starting point for any home renovator, designer or manufacturer.
• Kitchen: Optimum storage space utilisations, as well as maintaining clean lines, are important factors in kitchen design. With Häfele kitchen accessories you gain flexibility to individualise your kitchen so that it functions with your needs. Products include pull-out units, waste management, furniture handles, corner units and much more
• Drawer Systems: The Grass Drawer System Range is available from Häfele. This unique European designed and manufactured drawer system offers individuality in design, a smooth gliding motion and soundless closure, flexible interior storage solutions and optimum functionality. The Reverso drawer system now available from Häfele is the drawer system for kitchen island benches or partition systems. It can be opened from either side.
• Bathroom: Häfele Home offers a modern new bathroom range including basins and mixer taps as well as accessories such as soap holders, towel racks and shelving.
• Laundry and Wardrobe: The new Synergy collection of wardrobe fittings and storage solutions provides convenience and organisation without compromising style in your wardrobe. The range includes everything from hampers and tie holders to shoe racks, trouser and skirt holders. The built-in lateral ironing board is one of many ironing board options from Häfele. This system can be integrated into your wardrobe or laundry design. Also, foldable shelving systems provide temporary or permanent storage space when needed in your laundry.
• Living and Entertainment: Innovative LCD and plasma screen supports as well as the plasma lift are modern solutions to keeping unsightly A/V accessories out of sight and allow for a flexible design in your living area.
• Lighting: A broad and highly designer-driven range of surface or recess mounted lights covering all room applications. Whether you are lighting up a food preparation area or adding ambience to your living/dining area, Häfele has a modern lighting solution.
Whether you choose to purchase from one of Häfele Home Shops, Design Centres, Online or have the products specified for your project, by including Häfele products you are getting the best from every room in your home.
For further information
HAFELE
Phone: 1300 HAFELE (423 353)
Website: www.hafelehome.com.au