Explore the natural beauty of neutrals.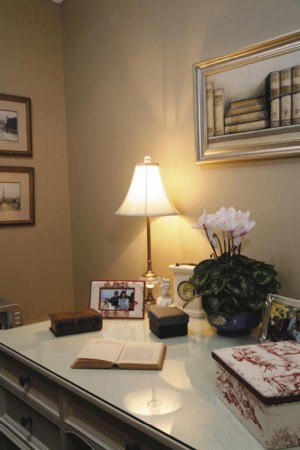 There is something uniquely restful about a neutral colour scheme. Neutrals tend to calm a room and create tranquillity almost unequalled by other colour schemes, but there is more to the charm of neutrals than their ability to soothe our senses. In decorating, neutrals give us a blank canvas on which to make our mark, they bring together an eclectic mix of ingredients and they freshen and lighten dark spaces. If you haven't tried working with neutrals, perhaps it's time you did. Sometimes people who decorate with lots of colour tend to think of neutral colour schemes as boring and lifeless, even as indecisive and the easy option, but that isn't necessarily the case. Decorating with neutrals can be a great budget consideration as we don't tend to tire of them as quickly as we do colours. We have long recognised the benefi ts of neutral colour schemes in our kitchens and bathrooms for that very reason. Neutrals simply do not date the way vibrant colours do, yet we do not tend to recognise that in other rooms.
Using neutrals doesn't mean you will create a bland room — far from it. With a bit of creativity a room based on a neutral colour scheme can make quite a statement. The important thing to remember to avoid blandness is that you need lights, mediums and darks just as you do in a room full of colour. You can achieve that by mixing up your neutrals' deeper beiges or some timber furniture may become your darks, while creams, latte and even greys will work as your midtones and whites and off-whites will become your lights.
If you are having trouble bringing a neutral room together, a neat trick is to take a black and white photo of the room. This will help you more clearly define the shading in the room and will also help with the placement of accessories.
Of course, some rooms really lend themselves to neutral colours. Rooms where you want added serenity such as bedrooms, bathrooms and studies or offices are always up for the neutral challenge.
Just be sure to give the room plenty of visual appeal by adding interesting textures, fabrics, collectables and ornamentation. The all-neutral room somehow needs more detail and a striking eclectic mix of ingredients than rooms with strong colours.
Balance and structure are also important in the neutral room, perhaps even more so than in a room with a larger palette of colours. Displays of varying height, textures and symmetry will all add interest to the room. Keep a lookout for that one piece that will lift your display out of the ordinary; an interesting sculpture, an ornate mirror, a tiered glass cake stand — you will know it when you see it.
Above all, enjoy the process of "growing" your room. Let it evolve with a mixture of old and new, rustic and chic, and you will be creating a comfortable and comforting space to soothe the senses.
Discover milk glass
Around since the mid-1800s, white milk glass has long been an inexpensive alternative to the more costly ceramics and porcelains. Now collected in its own right, this bobble-glass can be found in vases, platters, candy dishes, glassware and more. A display of five or so pieces of varying heights mixed among other goodies such as photo frames, mother-of-pearl manicure sets, white lace gloves etc will make a stunning vignette.