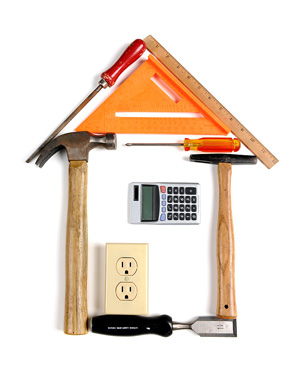 If you're renovating, extending or building a new home, you'll know it can be a daunting exercise. And as it's usually the biggest financial commitment people undertake, the emotional and financial pressure as you see your dream being built can be testing.
By David Hallett, general manager of Archicentre 
Every year, thousands of Australians build new homes and renovate or extend their existing homes. Unfortunately, many are unhappy with the finished result. Some owners find their finished home appears very different to the way they pictured it, it does not work well with their lifestyle or they have ended up in a dispute with their builder. There are a few common reasons this happens: poor planning, the home may be difficult to heat or to keep cool, or it has cost far more than they expected.
To avoid these issues, many people use an architect to represent them and their best interests throughout the design and construction process.
At Archicentre, we often find that before new home builders, owner builders or renovators commit to an architect, they use the Archicentre Concept Design service. This is best described as a feasibility study, where people go through the process of sorting out their ideas, budget, the types of materials they like and what they want out of their new home or renovation.
Once the concept design has been prepared, decisions can be made about the viability of the project and the ongoing role of the architect. 
 
It's often at this stage that people are exploring the benefits of using an architect to turn their vision into their dream home, so it's important to understand their qualifications and role.
An architect has the qualifications, professional training, vision and experience to manage the entire design and construction process.

An architect will help you define and create what you want to build, present options you may never have considered and help you get the most out of your budget.

An architect designs buildings that are more desirable and sought after by an increasingly sophisticated, design-conscious market prepared to pay for the benefits and enjoyment derived from living with good design.

An architect can design buildings that work efficiently, solve problems of space and function and fit comfortably into the surrounding environment.

An architect can design sustainable buildings that are energy efficient, cheaper to operate and easier to maintain.

An architect can introduce you to the value of good architecture and add style and value to your property.
Working with your architect on cost 
When getting the best out of your architect, you need to establish the basics up front. Tell the architect your budget so there's a clear indication of where the financial boundaries are.
Your architect will work with you and set a fee based on your requirements and the service level you require, which could cover the detailed design of the project, the preparation of drawings and specifications, permit applications, arranging for tenders and administration of the building contract, including quality assurance checks and payment certification. It is important that this happens as early as possible to make sure everybody understands what you need. 
The basis of the fee can vary, depending on the type and complexity of the project. It may be worked out as a percentage of the building cost, on an hourly basis or simply as an agreed fixed sum. Fees for domestic work can range from around 10 to 15 per cent of the construction cost for full services, but may be considerably less for partial services. This flexibility enables you and your architect to settle on a fee that fits your individual circumstances.
Archicentre also offers a number of fixed-fee services that can help you experience the value that an architect can bring to your new home or renovation without a full service commitment.
The stages of working with your architect
Before meeting with your architect, develop a list, including budget, timelines and the type of lifestyle you wish to gain from your renovation or new home design, and note what is important to you in order of priorities.
1. Schematic design
Once the viability of the project has been established, what will the interior spaces look like? Should different alternatives be considered and costed? Are early conversations with the authorities required? These questions and others are schematic design questions. 
2. Design development 
This is the stage where the design is developed and your architect shows you a range of options regarding choice of building materials. Your architect can outline the merits of each, determine their likely costs and help you make a final decision. 
3. Contract documentation 
The architect does the required drawings and other instructions to ensure your house is built to your requirements and to the standard expected by your local building authority.
4. Contract administration 
This is the practical stage of building where the architect can recommend builders whose work is of a good standard so you can feel confident the work will be carried out in a professional manner.
Remember, communication is the key to the success of any project and this is especially true when working with your architect on such an important project as establishing your family's future living environment.
It's important to set out fees and establish a timeline for meetings and milestone dates for the project from start to finish. Get this signed off formally so you and your architect are working as a team.
For more information or advice on using an architect, visit www.archicentre.com.au