Think outside the bulb! More sculpture than lighting, we bring you 6 stunning statement pieces that would add wow factor to any home.
1.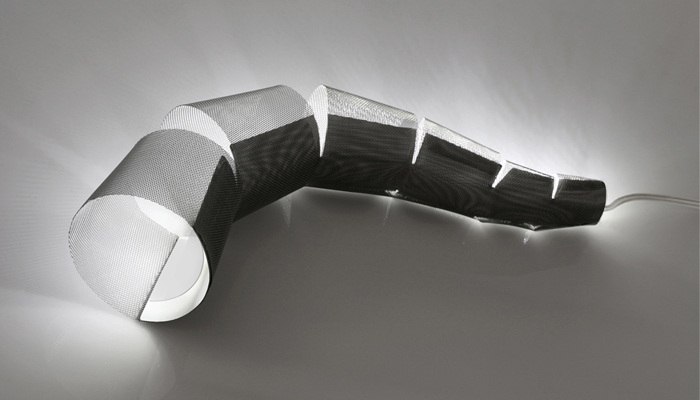 When Thomas Edison invented the light bulb in 1879, people were not only amazed but stimulated. From its humble beginnings, Edison's invention would go on to become a design inspiration for architects and artists around the world.
Today, having not only efficient but also eco-friendly lighting in your home is a matter of when, not how. Designers from all corners are taking the latest in LED and compact fluorescent lighting (CFL) technologies and applying it to their latest pieces.
The Director of Melbourne's SJB Interiors, Jonathon Richards, believes LED lighting ought to be used in all spaces. "As many lights as possible should be LED," says Jonathon. "LED lighting has quickly come a long way and it's no longer a cold white light; they come with the colour temperature of your average incandescent light globe."
Feature lighting can make or break a room. Jonathon suggests thinking about the space surrounding the light. "Cramming a big feature light into a small space or in a room that doesn't have much ceiling height usually looks ridiculous," says Jonathon.
Pendant lighting is an easy way to add glamour to a space. However, to get the maximum effect from the light, getting the drop height correct is essential. "There's nothing worse than seeing a great pendant hanging too high in the room," says Jonathon. "Pendants are best when they have a decent drop length."
1.Troy Backhouse's versatile Drop Tail pendant light.
Beginning as a signwriter, Melbourne-based designer Troy Backhouse has worked on interior and exterior installations for clients such as Harrods, Belgo and The British Museum. Now back in Melbourne, Troy has used all his experience to design a range of versatile pieces. His feature light called Drop Tail, inspired by his childhood memories of lizards, can be hung or placed on a surface. Diffused through a stainless-steel mesh skin, light can be emitted in any direction. www.tbacdesign.com
2.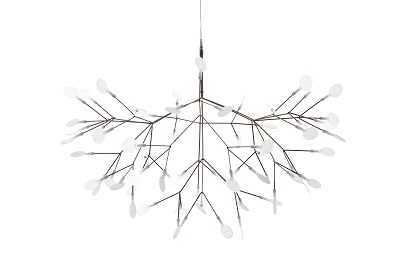 3.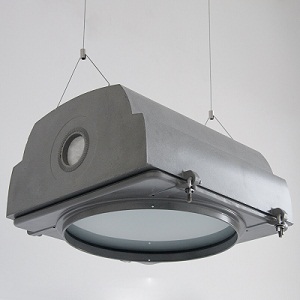 2. Bertjan Pot's delicate Heracleum for Moooi.
Launching its first showroom in 1993, Space Furniture has become one of southeast Asia's leading retailers in contemporary design. Debuting at the 2011 Milan Furniture Fair, Heracleum was created by Dutch designer Bertjan Pot for Moooi. Inspired by the northern hemisphere plant of the same name, the LED suspension light's white leaf-like polycarbonate lenses extend out to create a native feel. www.spacefurniture.com.au
3. Recycling at its best, Skinflint Design's Traffic Light.
Salvaging old furniture, homes or buildings has been a human tradition for decades. Showing initiative and commitment, Skinflint Design in Cornwall, England, has been scrambling through scrap yards and old factories to reclaim forgotten lighting pieces for its collections. Traffic Lights is a startling range of old American traffic lights that have been converted into suspended luminaries. Featuring the original cast maker's mark and logo, these remarkable lights are perfect for hanging over tables or island benches. www.skinflintdesign.co.uk
4.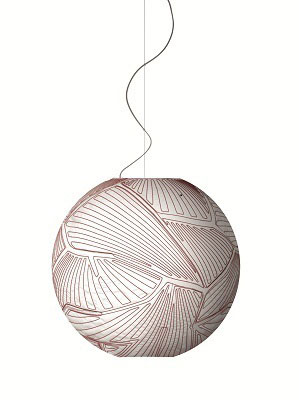 5.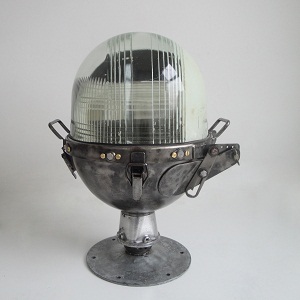 4. The forward-thinking Planet from Foscarini and Changedesign.
An idea that spawned from a NASA study into high-performance clothing worn by astronauts has resulted in the remarkable Planet suspension light. Designed by Foscarini and Changedesign, the challenge was to create a textile lamp in spherical form that has no internal frame. The light is held together using a unique thread that can change its molecular structure to become an exoskeleton. When the light is turned off the thread is barely perceivable, but when it is backlit it becomes the feature. www.spacefurniture.com.au
5. Skinflint Design's salvaged Runway Light.
Able to be rotated 360 degrees, Runway Light is perfect for any designer wanting to stray away from normal downlighting. These recovered ex-military lights were used expansively in US aircraft carriers and runways in the 1950s. Featuring the internal maker's mark and cast-branding, each light is one of a kind. www.skinflintdesign.co.uk
6.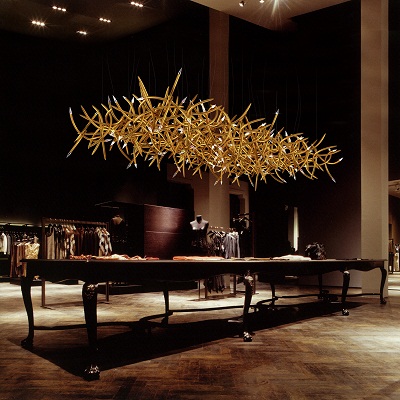 6. The exquisitely constructed Antler's Gold from Yellow Goat.
The new lighting collections from Yellow Goat really show what can be accomplished when thinking outside the bulb. Hot off their Interior Design Best of Lighting:pendant 2011 Award for Fat Fuzzy Thing, Yellow Goat is already looking towards 2012. Designed by Conrad Johnsson and in the form of a dome, Jam Donuts is a collection of translucent acrylic donuts all held in place by a spring-loaded stainless-steel wire. Bright and fun, this light is the perfect accessory for the modern home.
With each piece welded and then wired with Swarovski crystals, Antler's Gold would not only become the feature piece in any home, but any street. This four-metre lighting installation hangs from the ceiling to create a stunning centrepiece in any room. www.yellowgoat.com.au
From Grand Designs Australia magazine Vol. 1 No.1