Live it up in your living room with the latest innovations in home entertainment.
1.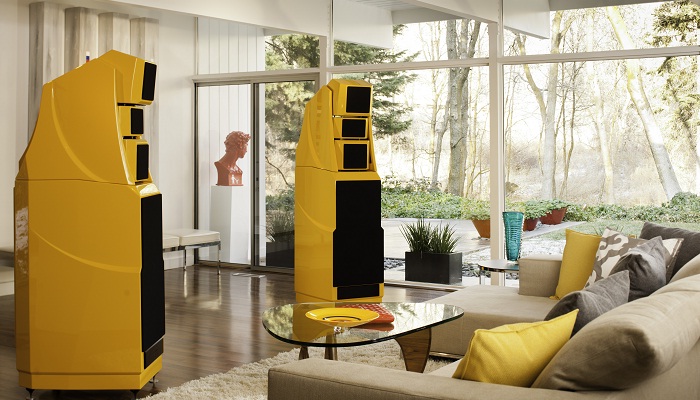 By James Cleland
1. 
Wilson Audio Alexandria XLF speakers
From the time he started building loudspeakers in his garage, Dave Wilson had one motivation: to make the reproduction of music as close to the real thing as possible. Striving to provide authentic audio and demystify high-end audio markets has led Dave to the creation of the Alexandria XLF, which joins the Alexandria family. It will not replace the Series 2, but will become its more ambitious sibling. Maintaining the unique Alexandria silhouette, it features 14 per cent greater bass volume, thicker cabinet walls and added bracing for extra strength. It introduces passive bass management technology unique within the audio world. Intensive listening trials throughout the design process have created a speaker that's more precise than its predecessor. Possessing a greater and more dynamic range, it's sure to increase the sense of realism in musical performances.
Each unit contains drivers from the low-frequency woofer to the high-frequency super-tweeter as well as customised rear or front woofer ports. No matter what the room's setup, the XLF will deliver a complex listening experience that's a step closer to the exhilaration of a live event.
Finishes are available in a range of colours — from Diamond Black and Bugatti Blue to Fly Yellow.
audioconnection.com.au
wilsonaudio.com
 2.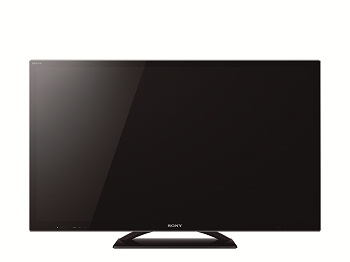 3.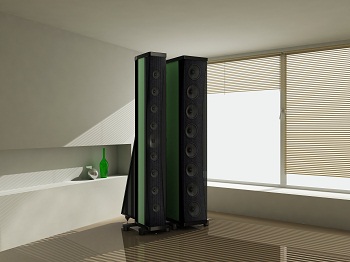 2. 

Sony Bravia HX850-Series
The 2012 line-up of Bravia TVs from Sony is impressive. Available in 55″ and 46″ LED screens, it's packed with features expected of the Bravia series such as outstanding image quality, integrated 3D technology, DLNA support and superb aesthetic design. The inclusion of Wi-Fi connectivity has allowed the new series of Bravias to seamlessly integrate with existing home entertainment networks, allowing you to stream media content from a computer to a TV effortlessly. This means that, via the internet, you can access a full range of online services including Sony's Online Entertainment™ music and movie services and free-to-air television channels' online catch-up services. Users can also access online staples such as Facebook, Twitter and YouTube with the ability to download applications developed in the future. The possibilities really are endless.
Sony has also made sure that its commitment to deliver outstanding picture quality continues. Market-leading technologies, such as Motionflow XR™ and X-reality PRO™ processing, ensure crisp, fast-paced camera movements; enhanced picture quality; and smooth, sharp resolutions when watching 3D.
sony.com
3. 
Gryphon Poseidon speakers
These towering monuments are the flagship products of Danish audio engineering company Gryphon Audio Designs. Standing at a lofty 199cm, they are testament to the dedication to acoustic perfection of the Gryphon Audio engineering team. A four-way twin-tower loudspeaker system with four individually sealed enclosures and two monolithic cabinets, created by a team dedicated to custom projects for recording studios and musicians, encase 34 custom-designed drivers. The custom inbuilt bass tower amplifiers deliver 1000 watts continuously, demanding the best audio components. The Poseidon produces great-quality audio fidelity that is huge, effortless and has massive resolution of fine detail as well as bass power and articulation.
Terrific in every way, imposing in stature and capable of delivering immensely powerful sound, Gryphon's Poseidon is available in an array of custom finishes limited only by your imagination and bank balance.
audioconnection.com.au
gryphon-audio.dk
 4.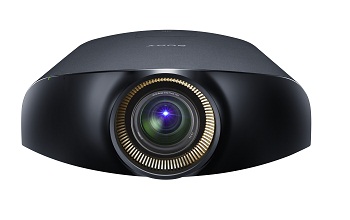 5.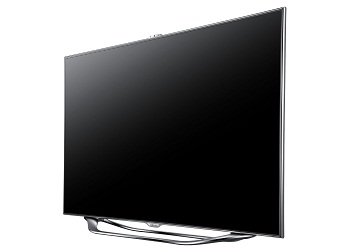 4. 
Sony VPL-VW100 projector

Sony's VPL-VW100 home-theatre projector offers an unprecedented opportunity to home users. Using the cinema-quality 4000 resolution, its 4096 horizontal × 2160 vertical image is nearly as far beyond 1080p high-definition as high-definition is to standard definition. The projector boasts a massive 8.8 million pixels, meaning the image quality for this home-use projector is breathtaking, with a one-million-to-one dynamic contrast. As the projector uses Deep Black by SXRD™ and up-scaling technology, almost any media can be viewed. Limited only by the user's available wall space, this projector is a worthy centrepiece to any home-theatre setup.
sony.com
5. 
Samsung's 2012 Smart™ TV range
This year, Samsung continues its innovative foray into smart TV technologies by bringing the future of Samsung's Smart™ LED and plasma TVs into Australian homes. Samsung's ideology is that the TV is becoming a central piece of equipment in almost every Australian residence. With that in mind, the company has designed its new Smart™ TVs to engage and connect with families.
Smart connectivity technology allows consumers to access their content in multiple locations with AllShare Play™, Samsung's "cloud" storage system. AllShare Play enables consumers to wirelessly access content from their compatible devices in the home, allowing them to enjoy movies, photos and music with friends on devices compatible with Samsung's Smart™ TVs.
Samsung has also incorporated a broad range of local content services such as a music hub with access to online services including Quickflix and digital catch-up services. Samsung's proprietary Smart™ interaction technologies mean users can interact with their TVs as never before. Facial-, voice- and gesture-recognition technologies make for a revolutionary user experience.
samsung.com
6.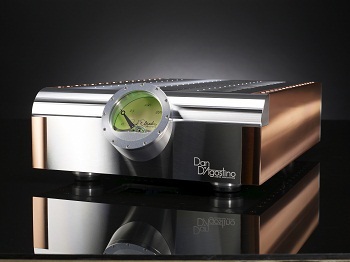 7.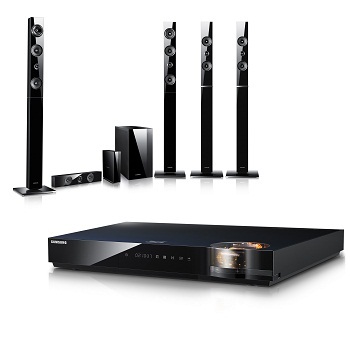 6. 
D'Agostino Momentum Monoblock Amplifier
From one of the world's top audio engineers, Dan D'Agostino, comes this hefty yet irresistibly stylish single-source amplifier. It has been intricately and painstakingly hand-crafted, machined from a single block of aluminium and features a magnificently designed heat-sink of specially treated copper that allows for unparalleled cooling in such a small profile. Powerful and high-performance, with 300 watts per channel and running at a blistering 69mhz for enormous bandwidth potential, the Momentum truly shines when paired with the finest audio equipment. Impressive design experience has allowed D'Agostino to create an amp that draws the minimum amount of power when idle. With a 1-watt standby draw, the Momentum is an astoundingly energy-efficient model.
Dan and his company's love and dedication to the highest level of audio perfection can be found in every aspect of this amplifier — from its good looks to audio performance and construction techniques. The Momentum will definitely stand the test of time.
audioconnection.com.au
dagostinoinc.com
7. 
Samsung HT-E6750W Blu-ray home-theatre system
Samsung's newest addition to the home-theatre field is impressive, featuring a 7.1-channel speaker system and 3D-capable Blu-ray setup. Combining both vacuum tube and digital amplifier technology into one unit and capable of delivering high-quality surround sound and stunningly crisp 1080p HD visuals, this system is hard to ignore if you're looking for a complete home-theatre set-up.Crystal-clear digital sound is complemented by the warm tones only achievable from vacuum tubes, promoting a dynamic, versatile sound stage.
Samsung's vision of a totally connected home entertainment network is obviously apparent in the HT-E6750W, which comes with inbuilt Wi-Fi and can access a veritable smorgasbord of online entertainment options — from web browsing, Facebook, Skype and online streaming of music and movies to media from home networks and Samsung's AllShare Play "cloud" service. The newest Samsung home-theatre unit is a powerful hub designed to cater for a household's entertainment needs while wrapped in a sleek and stylish package.
samsung.com
From Grand Designs 1.2