Follow these top tips on how to best light up your kitchen and bathroom.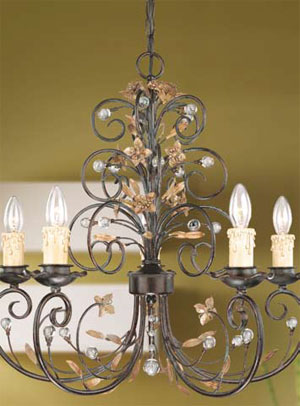 Special Lights has a range of products available specifically for bathroom lighting, including The Pipe by Steng, which also produces the Optimal downlight system. The Pipe is ideal for mounting on bathroom mirrors and vanities. The Head of design servies, Scott Fuller, has years of experience in this industry, and has loads of advice for home owners. 
Scott Fuller's top tips for lighting your bathroom:
Ensure you select and light the key features or objects in the bathroom, ie, bath, feature wall etc.
Reflected light can be sufficient to provide general light throughout the bathroom space, ie, a downlight above a white sink will reflect light under the chin.

Lights can be used to provide more than one lighting solution — for example two downlights over a bath fitted with a high intensity lamp can provide both general light for the room, high visibility to the bath itself and act as task reading lights. 

Mirrors should ideally have a light source at face height that provides both reflected and direct light to the face, ie, a wall light set on either side of the mirror. Pendant lights are also very effective for this purpose. 

Floating cabinets should have a light under them. This enhances the floating effect and stops the area under the unit turning into a black hole. Attaching this light to a sensor allows the fitting to double as a night light. 

Feature walls can benefit from a 'wash of light' down the surface, which can act as a great source of general light. The reflected light will also have elements of the colour of the feature wall reflected into the space. 

Switching and dimming should be considered carefully for the bathroom. For example, when having a relaxing bath it is desirable to create a mood by switching off the downlights and dimming the mirror lights to a soft glow. 
Along with bathroom lighting, Special Lights also provides products specifically designed for the kitchen. The Micro Pendents range from Heart Glas and the Herring range from Steng are some of the products available for the kitchen.
Scott Fuller's top tips for lighting your kitchen:

Ensure you light the key areas within the space; pay special attention to work areas.

Reflected light can be used to provide general light throughout the space, with a combination of cabinet lighting and/or pendant lighting used to achieve stronger levels of light where you commonly perform food preparation. 

Lights can be used to provide more than one solution. For example, micro pendants over an island bench provide both a decorative feature for the room and their positioning allows for clear, uninterrupted task lighting to the benchtop. 

Switching should be considered carefully for the kitchen. When using the area for cooking, clear task lighting is the highest priority. But as the kitchen becomes more integrated into living areas features such as pendants should be switched separately to allow them to be used independently for decorative effect. 

To eliminate dark cupboards, use a liner light running vertically through the whole height of the pantry, allowing light to illuminate each shelf. 

Place accent lights on kitchen feature areas. For example, an LED strip under the front of an island bench (correctly installed) will produce a nice soft glow in an area that is traditionally a black hole and often home to very expensive facing materials.
For more information, contact Special Lights 
02 8399 2411
www.speciallights.com.au.