This ultra-modern (and ultra-stylish) renovation of a disused Victorian cottage wowed judges and peers alike.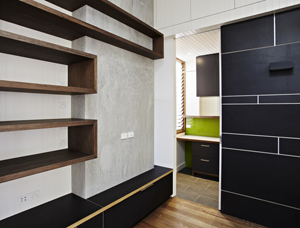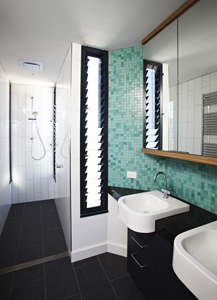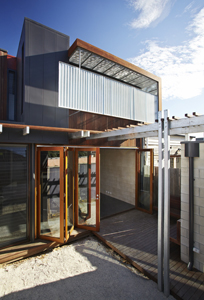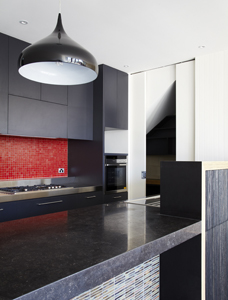 At the recent Building Designers Association of Victoria Awards, hip Brunswick firm, Wilson iD, walked away with four awards for their Nightingale Street renovation project.
These awards include:
Alterations & Additions: $200,000-$500,000 Construction Cost
Heritage Conservation Project – Residential
Interior Design – Residential
Most Innovative Bathroom Design
This project achieves the balance of a highly maintained heritage home, combined with the sheen and innovation of modern interior design.
Rather than despairing over the limited space and heritage restrictions, the designers at Wilson iD worked with the site constraints in order to create something highly original. This is seen particularly through the differing elements of the home interconnect and link with one another. Though much of the original roof had to be retained, rear ground and first floor additions manage to utilise articulated forms and layers to ensure economical use of space, while careful choice of finishes increases the feeling of openness in the home.
The use of timber throughout the home helps link the Heritage elements with the modern. This element is swiftly contrasted by the use of brightly coloured tiles in the kitchen and bathroom; these colours transform potentially dull areas into vibrant spaces.
The result is a modern family home which respects the existing Victorian and Edwardian values of the area.
Hailed as a showpiece of architecture and design, Nightingale Street clearly deserved its numerous awards.
By Lauren Farquhar