Tamara Watts turned a thrifty project into R
etro Print Revival, a

 business that gets bolder and brighter by the day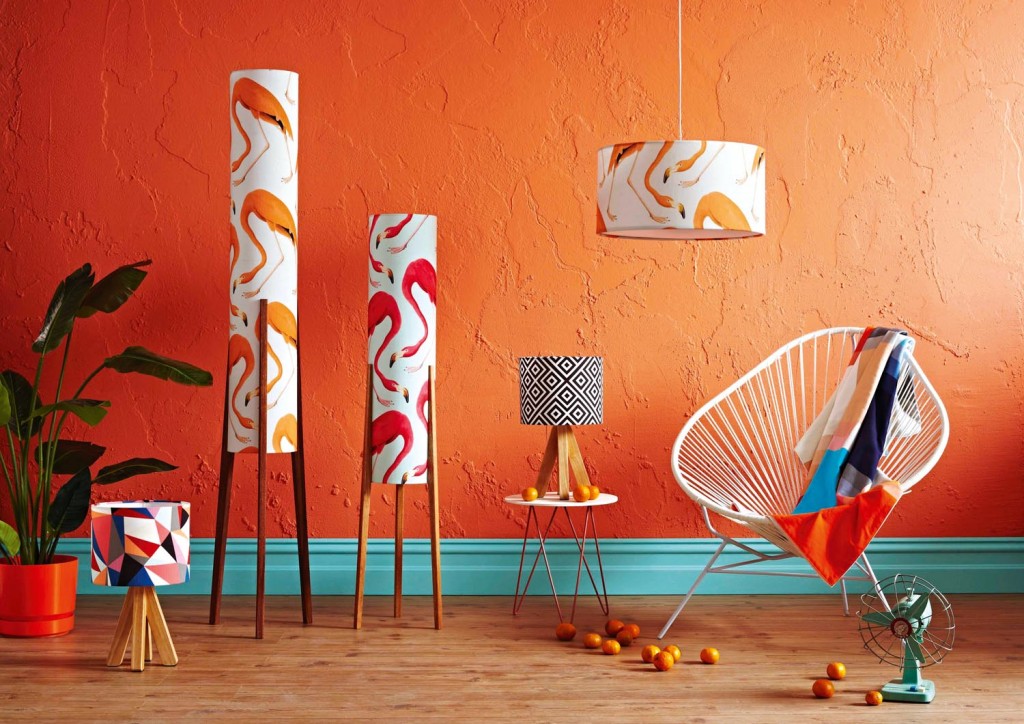 Flamingo Zesty, Quinton Coal and Casso Fiesta  
They say what goes around comes around — especially when it involves trends. And Tamara Watts has based her lamp shade company Retro Print Revival on vintage prints and materials that prove history knows best.
Kick-starting her career in the creative industry, Tamara studied Visual Merchandising at RMIT University in Melbourne where she took on a variety of subjects from product design to lettering and 3D modelling — but sadly, lamp making wasn't an option. "I always had a passion for design and being a lamp maker is just something I fell into," says Tamara. "I worked out how to make a lampshade from an old wire frame and it grew from there."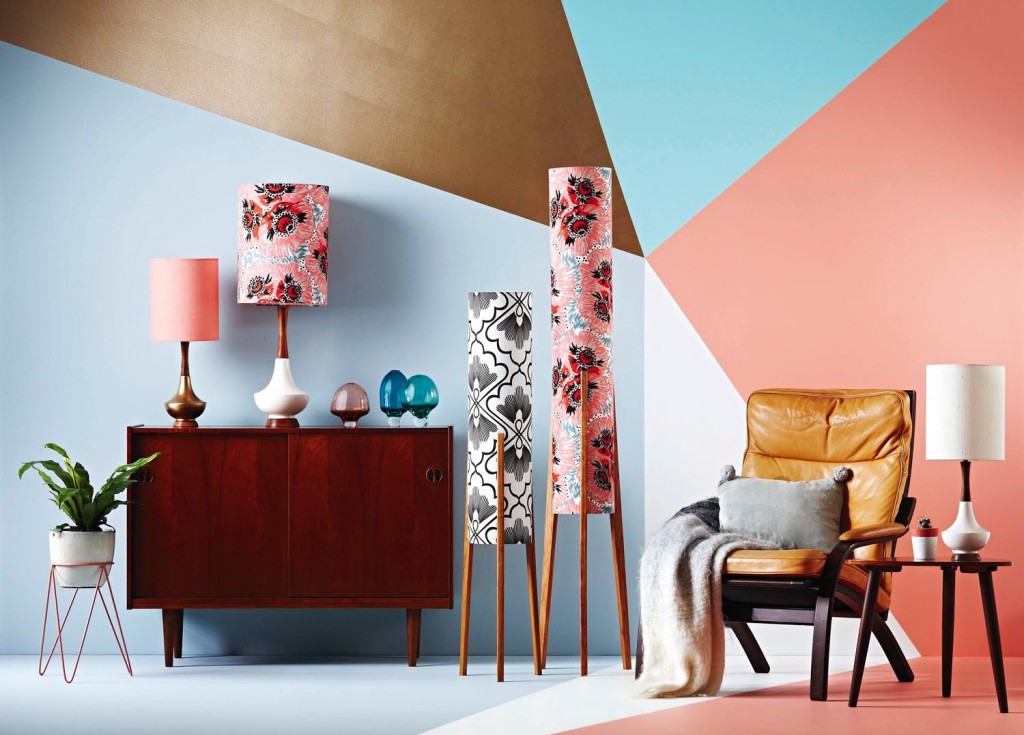 Ivy Coral, Raoul Coral, Fan Coal and Raoul Mia
In 2009, while she was a visual merchandiser for iconic brand Country Road, Tamara began to accumulate an array of vintage fabrics and lamp bases that were begging to be put to good use. "I created my first lamp and got such a fantastic response that I decided to make more," she continues.
"There is a gap for unique lighting, so Retro Print Revival was built with the idea of upcycling old and forgotten wares to create a product that is sustainable, handmade and individual in the market."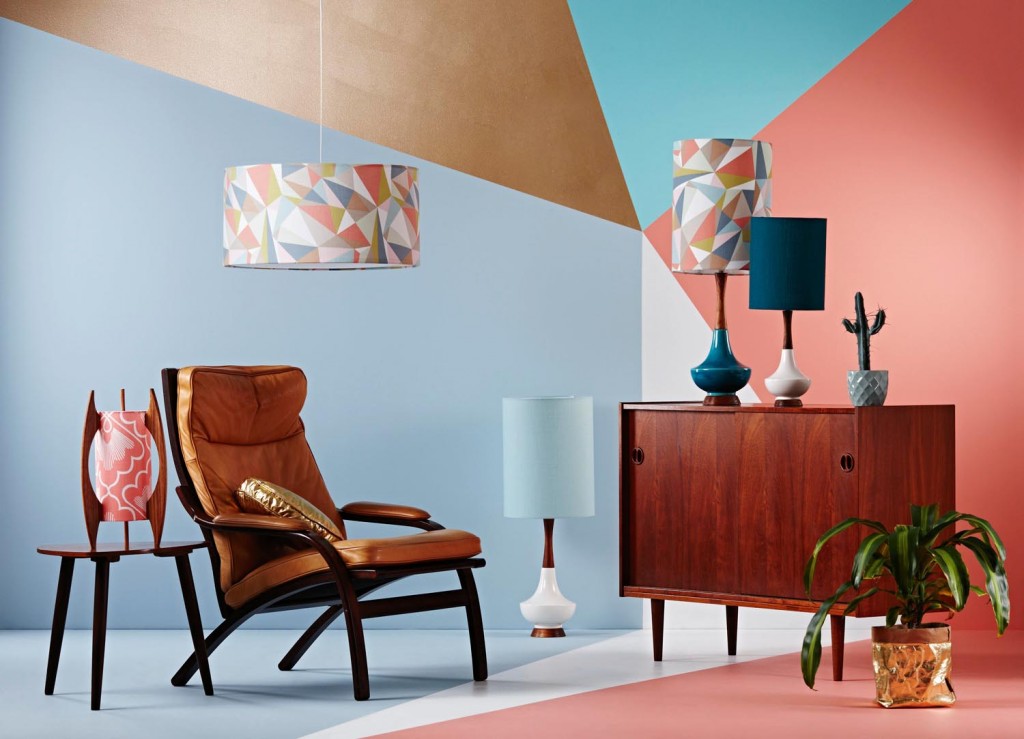 With a range of products that seek inspiration from the '50s to the '70s, developing the new Electra lamp was a great feat for Tamara. "Creating something physical from a light-bulb moment is a really special thing," she says. "It has been a whirlwind experience learning about the many different aspects to this particular lamp's components."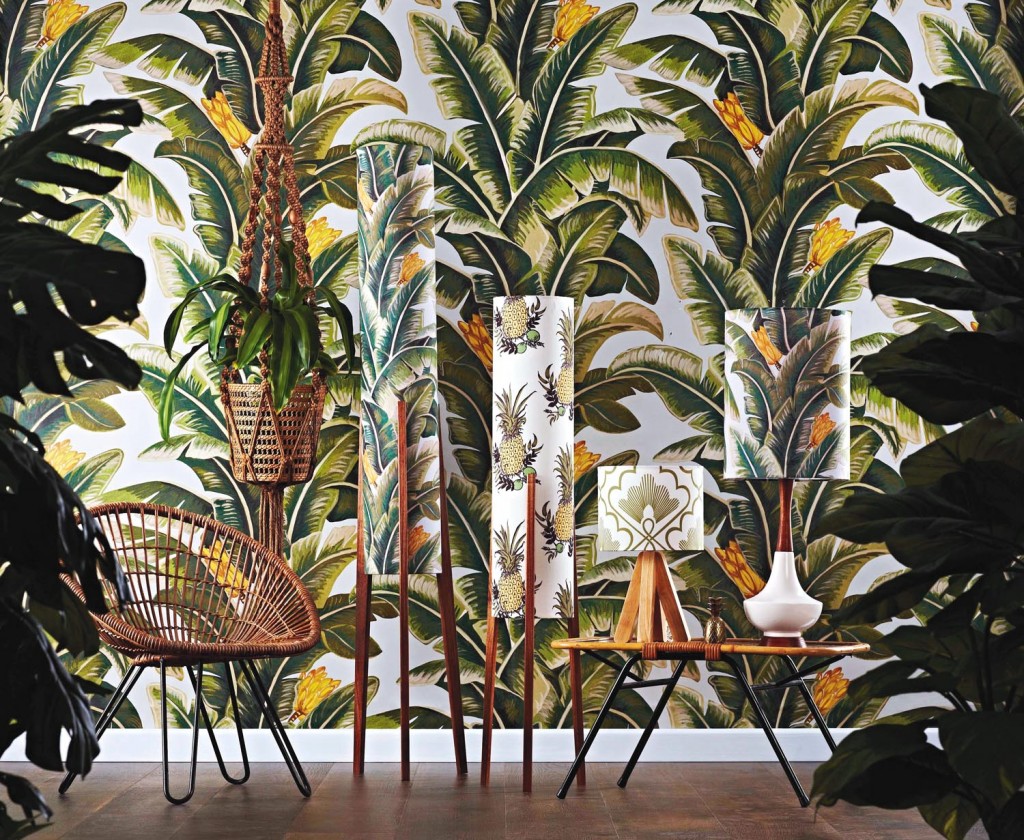 The Botanical range  
The Rocket lamp features a simple design and is handcrafted from Tasmanian blackwood that is then oiled and waxed to bring out the natural colours of the material, whereas the Electra lamp is "unmistakably influenced by mid-century design".
Masterminding a product that is largely comprised of recycled materials makes the lamp shades incredibly sustainable. "Each creation is made from 100-per-cent Australian-made and -sourced materials," informs Tamara. "A selection of our lamps are made from original vintage fabrics and retro lamp bases. Lots of the fabrics are from old curtains and tablecloths that have been shoved in the back of a wardrobe for the past 40 years!"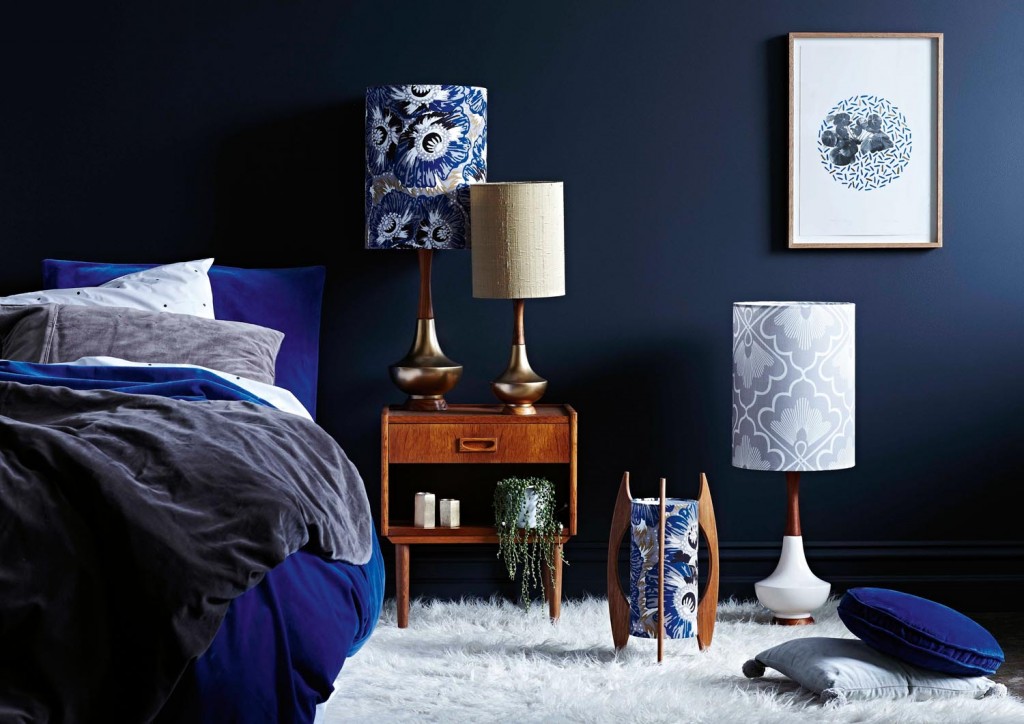 Raoul Royal and Gold Raw Silk  
With plans to incorporate homewares into Retro Print Revival's range in the near future, Tamara has her sights set on adding new colours and finishes to her collection, which will be music to the ears of vintage lovers.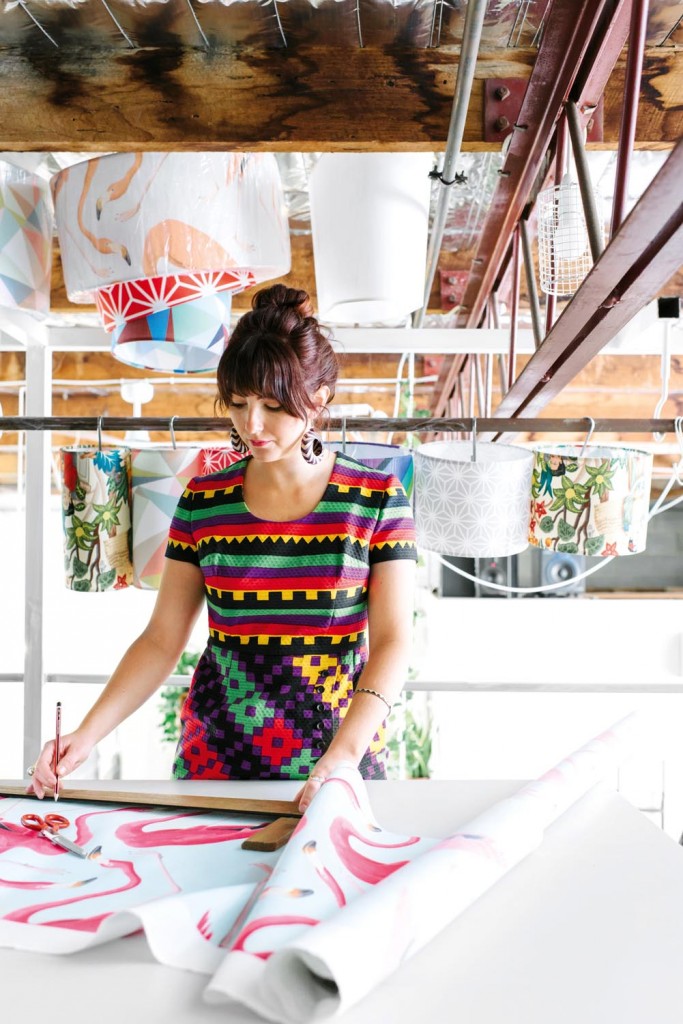 For more information