Allow carefully curated motifs to enhance your interiors style
Traditionally we think of motifs in fabrics, but they can take many forms: on walls, in tiles, embedded in rugs, artworks or accessories.
Motifs are used in interiors to create a central idea or dominant theme and are very effective when combined with a selection of recurring designs, shapes or patterns. Carvings in furniture and other timbers also generate interest when carefully coordinated with similar motifs elsewhere in the space.
Clever crafting can easily clash when unrelated motifs are unwittingly mixed and crossed over. However, when masterfully coordinated, it will create an intriguing and delightful space.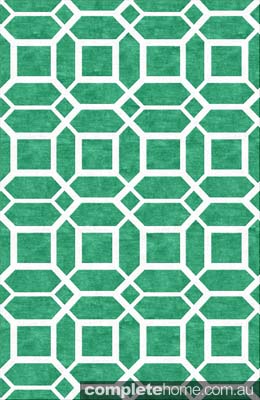 Grace Garrett's textile collection is all about customisation; it consists of 36 designs spanning wallpaper, lampshades, roller blinds and rugs, and they work in conjunction with Grace's fan deck of more than 80 colours or any Pantone or Dulux colour. gracegarrett.com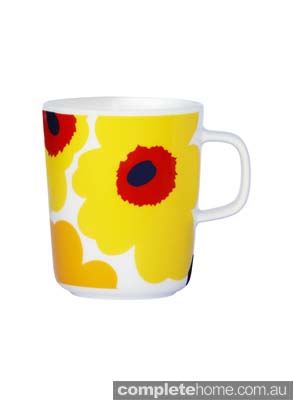 The classic Marimekko Unikko design was created in 1964 and still today the fresh floral icon is synonymous with the brand. Team with other Marimekko designs to create your own unique "Scandi" style. Marimekko.com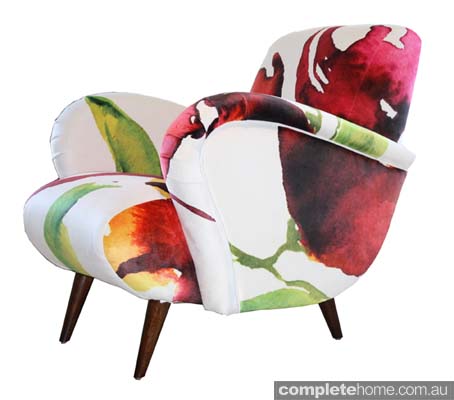 Chair Candy believes a home should reflect the lives, loves and styles of those who live there. Select one of Chair Candy's creations or design your own either from their library of images or your own. chaircandy.com.au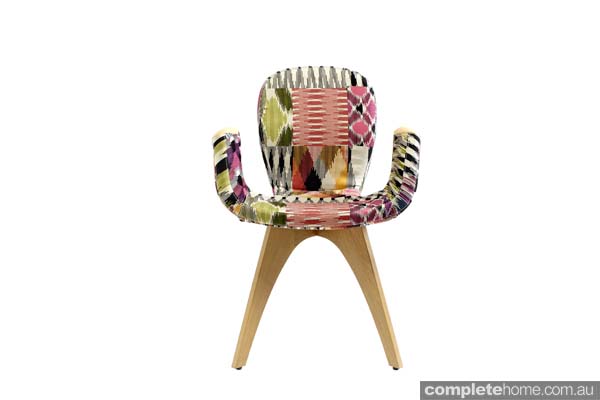 The Patch chair from Missoni Home comes in many forms. Here it is brought together through collaboration with Dutch design company Artifort and dressed in iconic Missoni Home patchwork fabric. spenceandlyda.com.au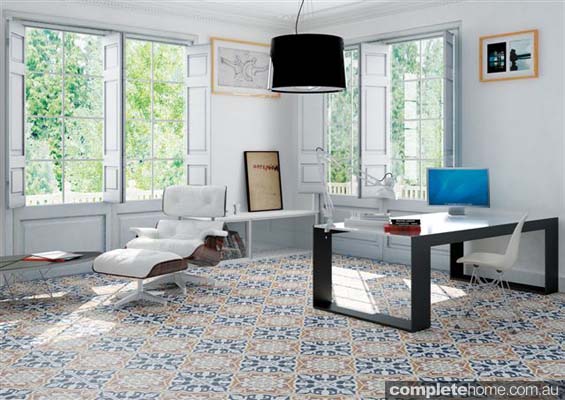 The aesthetic of the early 19th century and the decorative arts of that era have served as inspirations for the creation of the Vanguard series, an updated and modern redesign that keeps intact the essence and romance of a bygone era. bettertiles.com.au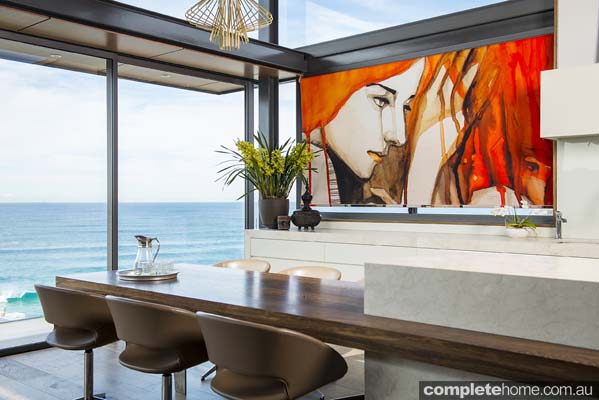 Chair Candy custom-made roller blinds are produced to your exact requirement using either your own image or design, or one from the company's extensive library of artwork, photographs and patterns. chaircandy.com.au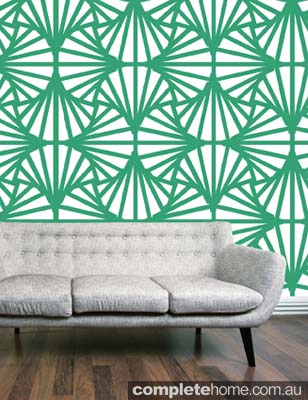 Travellers Palm wall and hard finishes by Grace Garrett are available in more than 90 colourways and all designs can be scaled up or down to suit the space. Designs can also be printed in reverse or as two colour options in a variety of finishes, including wool/silk and flatweave. gracegarrett.com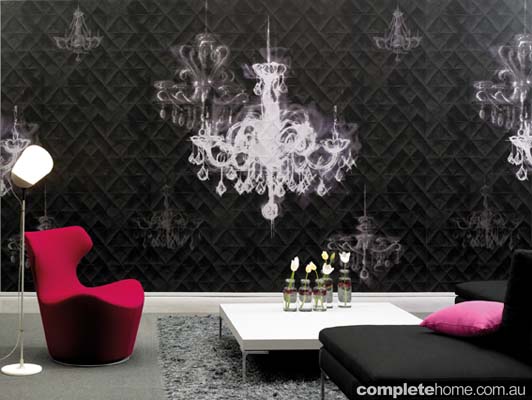 Elitis wallpaper with chandelier motifs invokes a touch of glamour in an otherwise subdued environment. Available at senecatextiles.com
Cockatoos is the latest collection of always-in-style Florence Broadhurst fabrics, wallpaper and home accessories. Available from signatureprints.com.au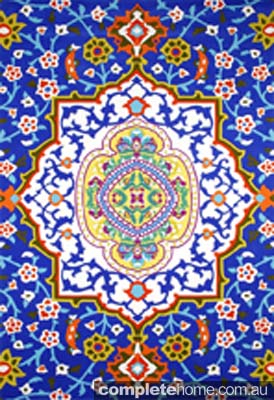 Designer Rugs has gained a reputation for creating spectacular collaborations with high-profile Australian designers such as Camilla, with its commitment to capturing the personality of each brand. designerrugs.com.au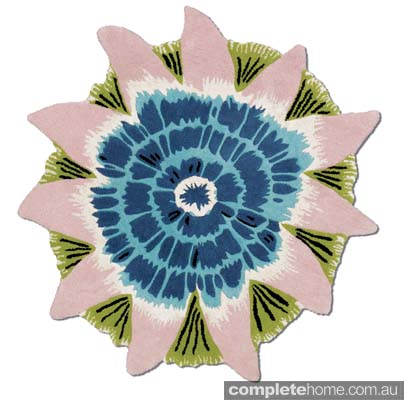 Individual passionflower design in 85 per cent wool and 15 per cent viscose for softness. 110cm diameter. spenceandlyda.com.au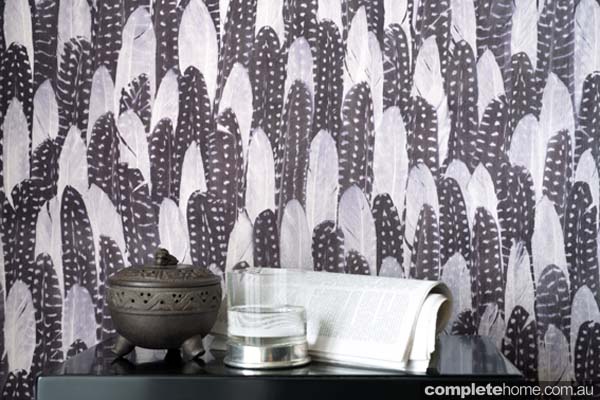 A feathered theme starting with the use of Elitis wallpaper may feature a treasure-trove of found objects. senecatextiles.com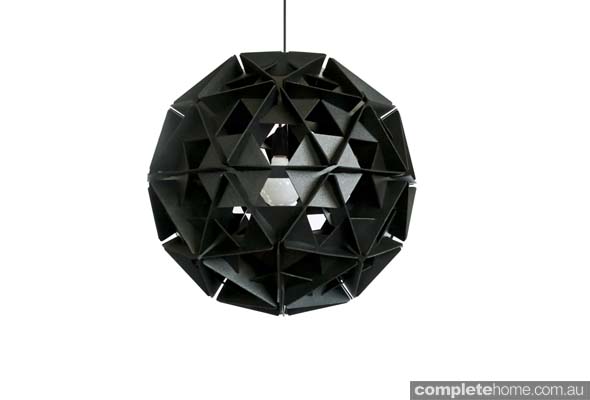 Geo Light is a contemporary and sculptural pendant lamp that casts a fascinating blend of light and shadow, creating an ethereal ambience in any setting. Designed by DesignByThem duo Nicholas Karlovasitis and Sarah Gibson. designbythem.com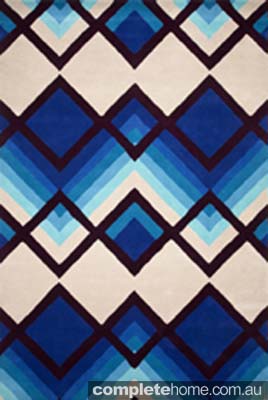 Ever-popular geometrics have a place in any interior setting. For added interest choose those with patterns within shapes, like the Aqua Ombre rug designed by Sydney-based textile designer Lucy Hinde, available at Designer Rugs. designerrugs.com.au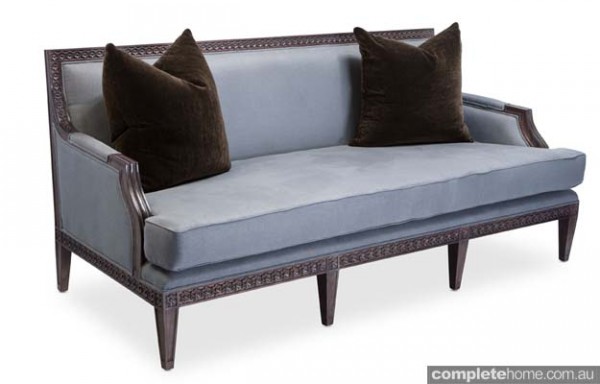 Oly San Francisco Daisy sofa in fog linen features a hand-carved hardwood frame. Finish options: dark brown or driftwood. Upholstery options available. cocorepublic.com.au
Edited by Linda Delaney
from Home Design vo1.17 no.1