Vintage shapes and pops of colour are all the rage in the modern kitchen. Check out our favourite trend-setting designs.
By Alexandra Longstaff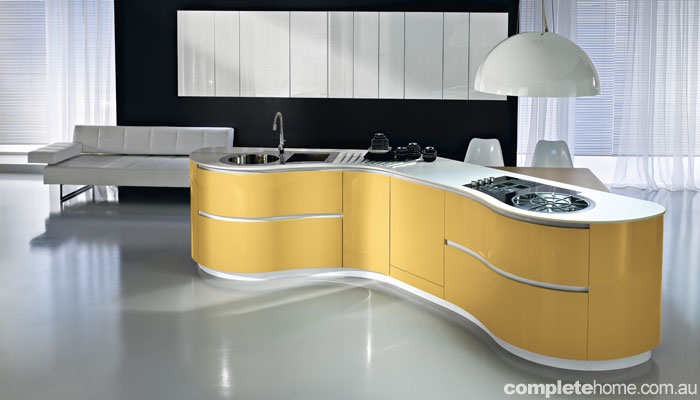 1.  Dune by Pedini combines vintage textures and tones with modern design and open plan-living.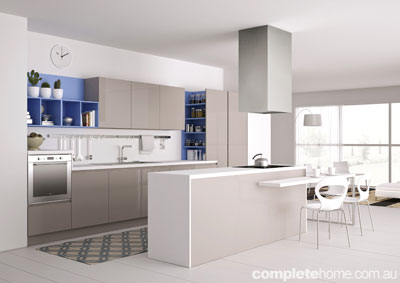 2. Bontempi's Zero collection shows neutral tones, pops of colour and integrated living spaces.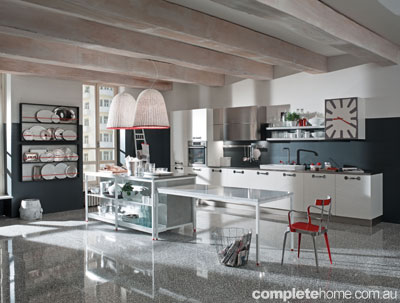 3. Vintage pops of colour and style appear in the Bontempi Menu collection.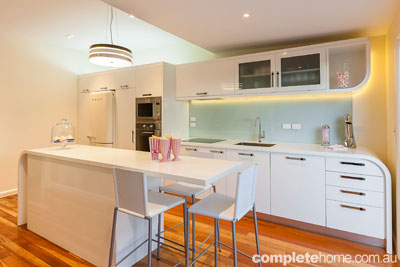 4. The Mal Corboy kitchen utilises vintage shapes and tones.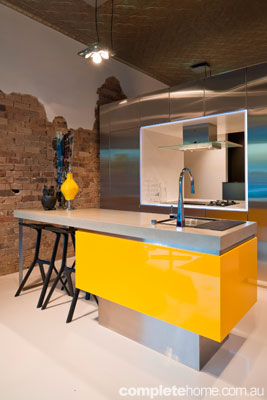 5. Bold colour and style can be found in Sydney Kitchens' designs.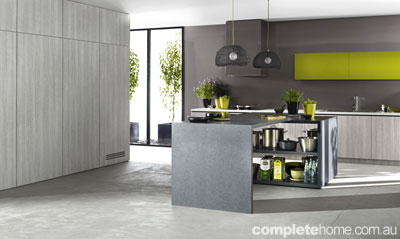 6. Texture and pops of colour as shown in this Laminex kitchen are on trend this year.
From Renovate magazine Vol. 8 No. 5