Unique styling, ergonomics and spatial innovation come together at the Insync Kitchens showroom in Brisbane.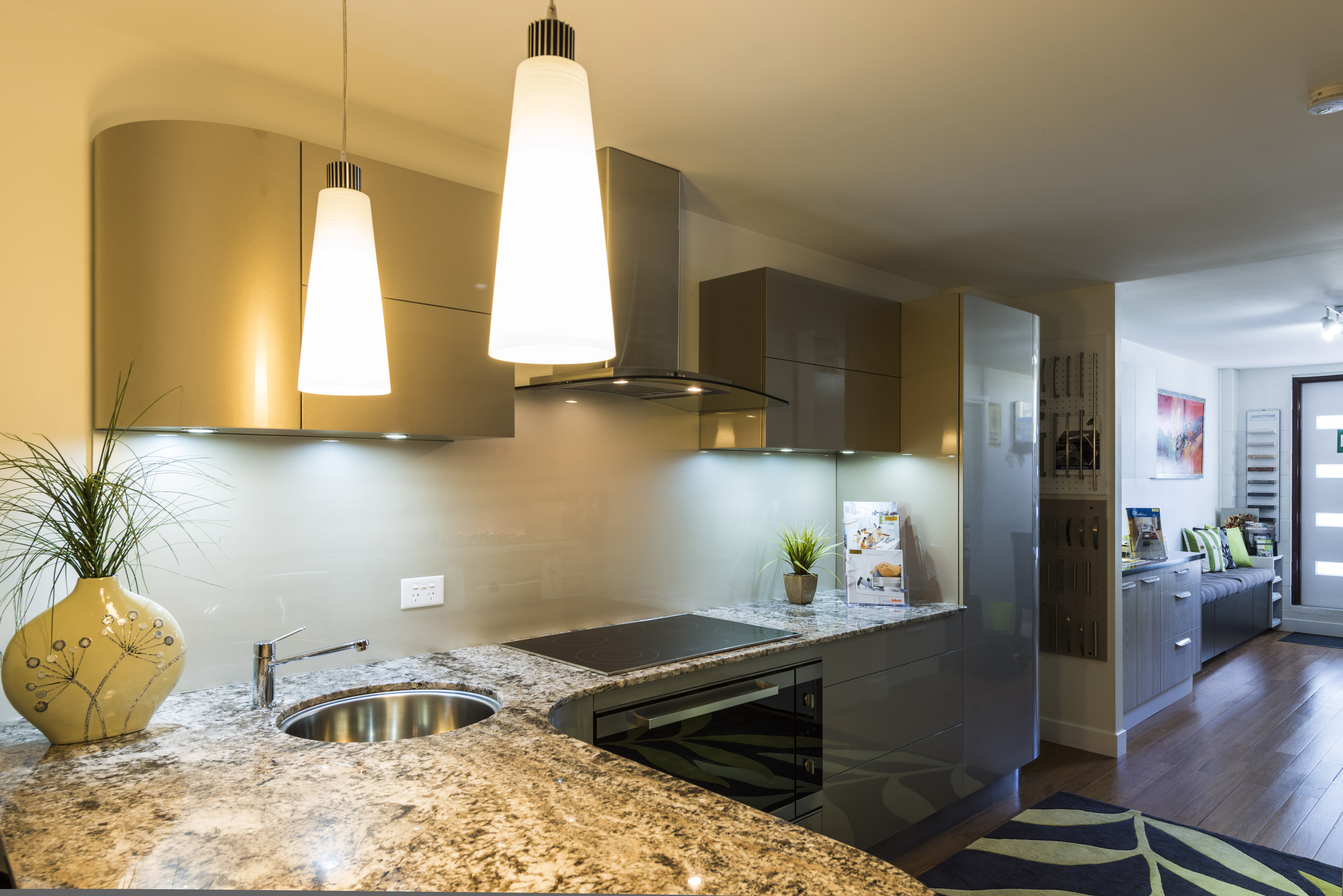 Insync Kitchens breathes new life into kitchen designs for Brisbane and its surrounds with a new design studio and showroom. The custom design destination offers an extensive range of leading and specialist brands of kitchen surfaces, accessories, appliances, sinks and tapware to create designs as unique as each homeowner.
The experienced Insync team works closely with you to help you create a kitchen that will seamlessly incorporate your lifestyle and design choices, offering inspiring and exciting new design possibilities.
Stunning custom kitchens are on display to help you envisage the potential for a distinctive style, including the latest in curved designer kitchens and ergonomic design — all manufactured in Queensland.
Book in advance for a cost and obligation-free design service.
FOR MORE INFORMATION
Insync Kitchens 65 Snook St, Clontarf, Qld
Phone 07 3142 0385
Email info@insynckitchens.com.au
Website insynckitchens.com.au
Open Mon–Thu 9.30am-5pm, Fri 9.30am-4.30pm, Sat 9.30am-2pm
Originally from Kitchen Yearbook magazine, Volume 18