Carefully crafted from high-quality materials, these kitchen sinks are top-of-the-range
Whether it's the kitchen, laundry, butler's pantry or bathroom, give your home a European look with stylish, quality products from a trusted Australian brand.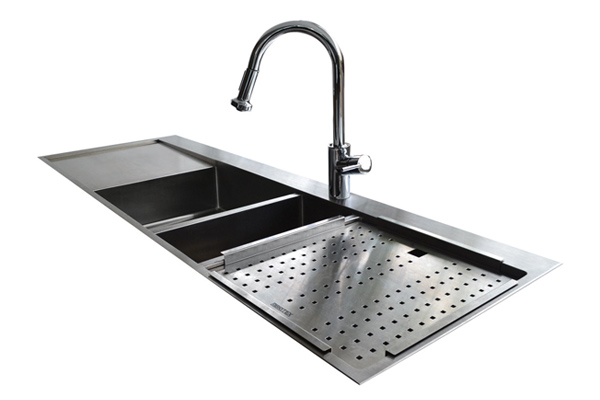 The Britex Signature range of kitchen sinks is carefully crafted from high-quality, 1.2mm-thick 304 stainless steel. Britex makes each sink to your specifications, giving you the flexibility of custom bowls and drainers.
For your laundry, Britex has a range of single- or double-bowl sinks, overflow points for washing machines, and tap holes to suit your choice of tapware, while, for the butler's pantry, you can choose from a range of compact, sleek and attractive sink designs.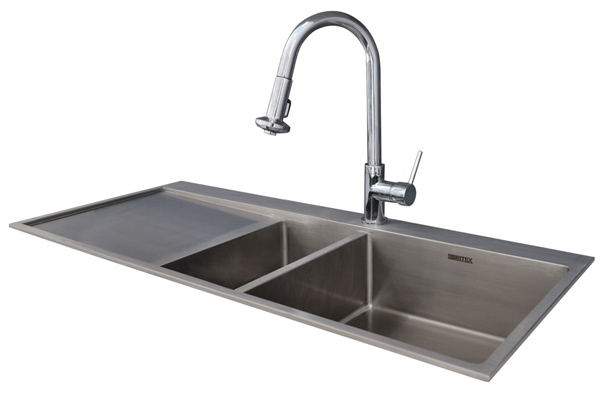 As for the bathroom, the Britex Signature range offers a selection of both standard and specially customised bathware, from satin stainless steel to a mirror finish, or even a high-finish powder-coat colour to beautifully fit your design vision.
You decide the look and Britex's friendly staff will be on hand to ensure you get the right product to suit your needs.
For more information
Britex
Website britex.com.au
Phone 1300 764 744
Email info@britex.com.au
Originally in Kitchens & Bathrooms Quarterly, Volume 22, N0 4