Create intelligent storage with these cabinet solutions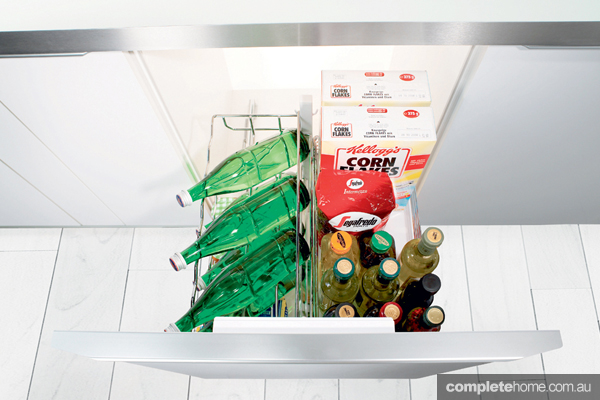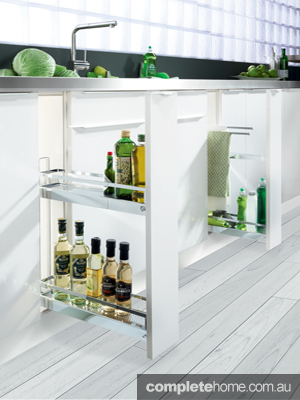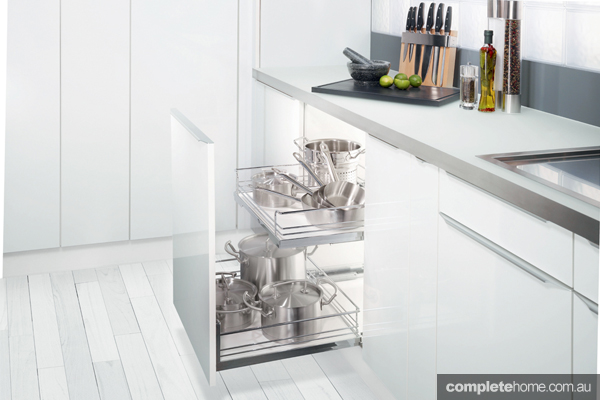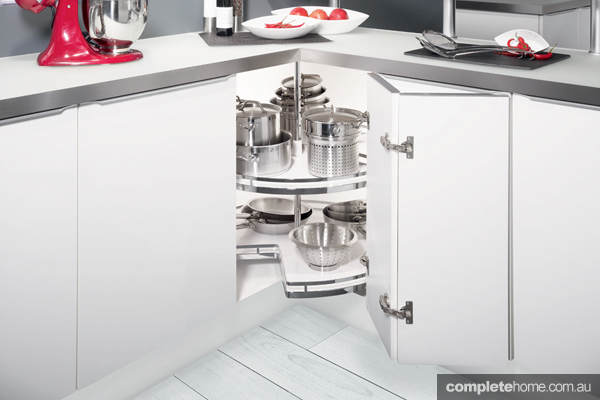 Standard kitchen base units are 60 cm deep. You need a fitting that moves stored items out in front of the cabinet to make intelligent use of this storage space.
Whether it's baking trays or cleaning agents, a mixer or a pressure cooker, application-oriented – Kesseböhmer Base Cabinet Solutions allow you easy access to whatever you want.
How?
Firstly, the Base Cabinet Roll-Out COMFORT – a filler cabinet with diverse shelves – can be adjusted to suit different widths. Secondly, the DISPENSA Junior, a pullout larder is ideal for all widths between 30 and 60 cm, side wall thicknesses between 16 and 19 mm, and any larder height – it's up to virtually any task!
Lastly, there's the PORTERO a cleaning agent pullout that includes rollouts for sink units cleaning utensil baskets, dustpan and hand-brush racks, hand-towel rollouts, laundry baskets and more.
See! When it comes to Clever Storage Solutions, Häfele really does have an answer for almost everything!
For more information
Website hafele.com.au
Phone 1300 659 728
Email info@hafele.com.au