A good splashback can light up a room and a big double basin can make washing up a breeze. But great modern tapware is becoming a design focal point in its own right — and more than a few products come with tricks up their sleeve!
Look right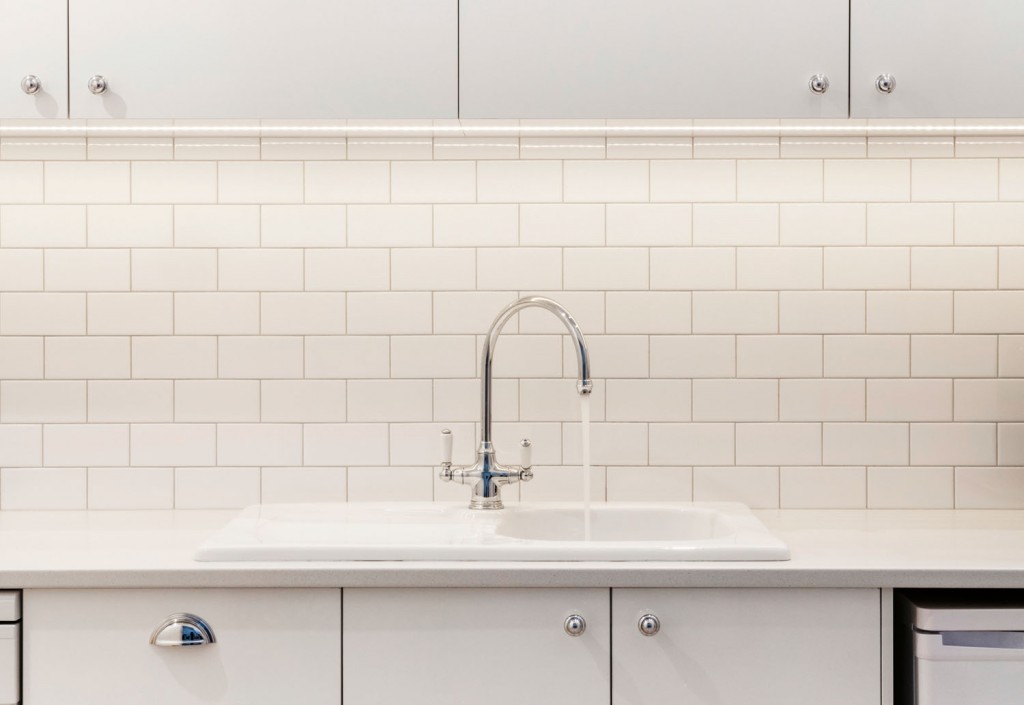 Sleek lines inspired by style classics are the order of the day. You'll spot a lot of broad, curved taps, especially on kitchen islands, and they make a great counterpoint to bold overall designs.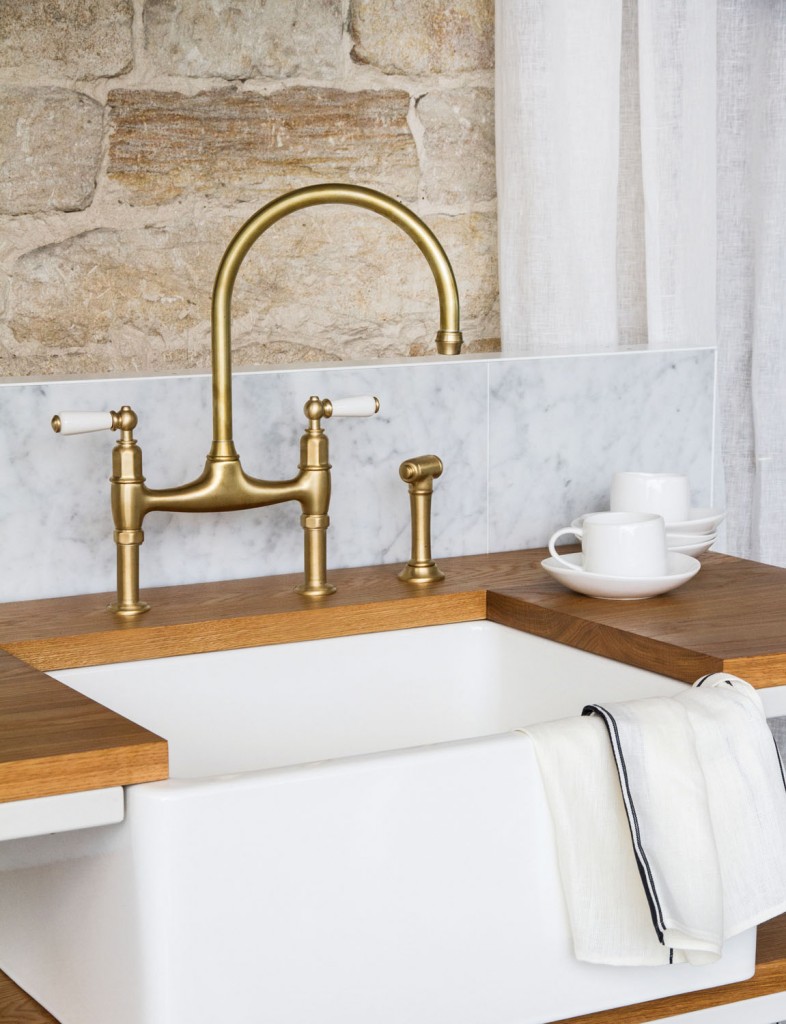 One-piece taps with everything built in make for an uncluttered bench space, with neutral colours such as traditional silver and matte black and white still holding their own. In more neutral spaces, chunky designs are a great way to add heft, while spaces already dominated by bold colour can benefit from a more sculpted look.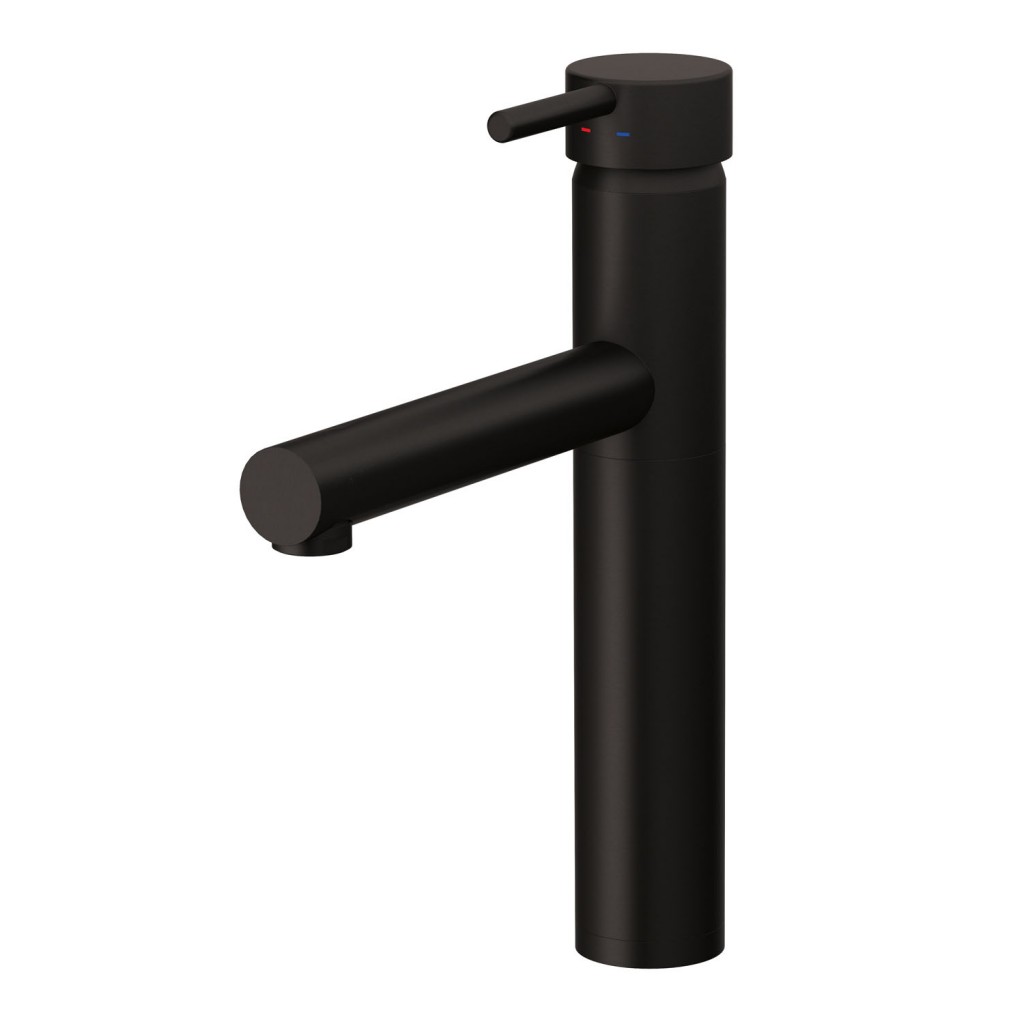 But those not into subtle shouldn't feel they can't buck the trend. Our experts are already seeing a swing toward bolder choices, so don't be afraid to go big with colour, add industrial touches, or go the vintage route for a look sure to set your space apart.
"Uncoated bare brass, the original finish of tapware, is very popular as a distinctive and sustainable choice for tapware," says Shirley Marshall of The English Tapware Company. "Beautiful elegant finishes such as polished and brushed chrome as well as polished and matte black in particular are becoming increasingly popular," adds Amy David of Zip Tapware.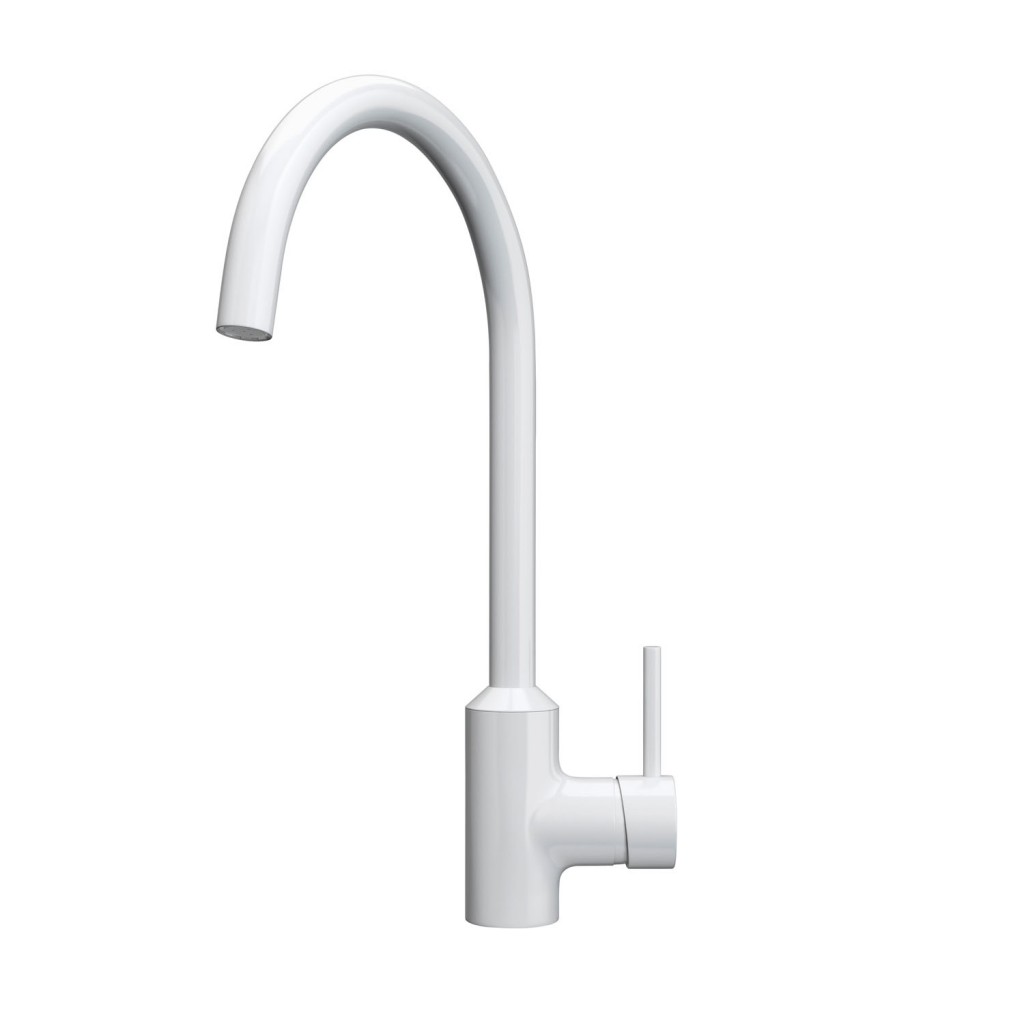 But she, too, sees trends moving away from the traditional; "Popular with designers at the moment is rose gold," she adds, a hue we think fits particularly well with rich marble benchtops.
Truly tech savvy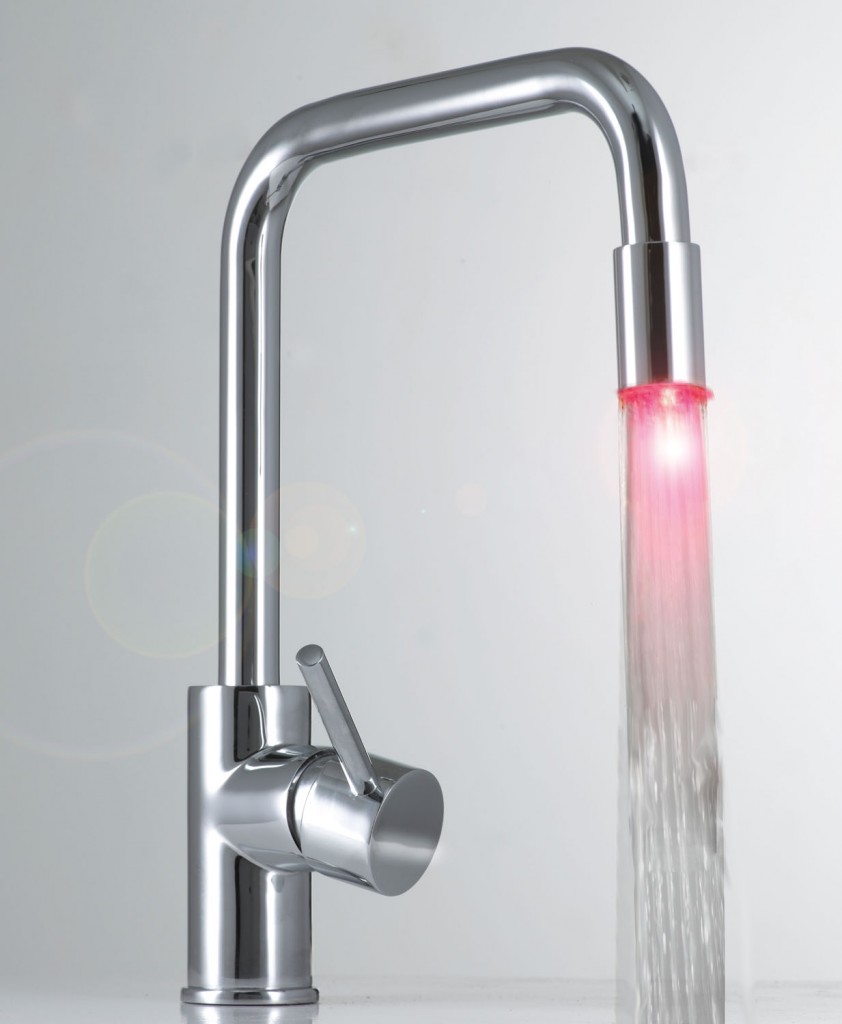 Looks aren't everything! We're seeing more and more designs with clever built-in features created with safety and convenience in mind.
Smeg's new Colori Aqua range features temperature-sensitive UV lights that visually indicate how hot or cold the water is — perfect for households with kids.
Keep an eye out too for touch taps, which you can tap with whichever part of your hand or forearm isn't covered with paint from your ongoing reno!
Chef-friendly functionality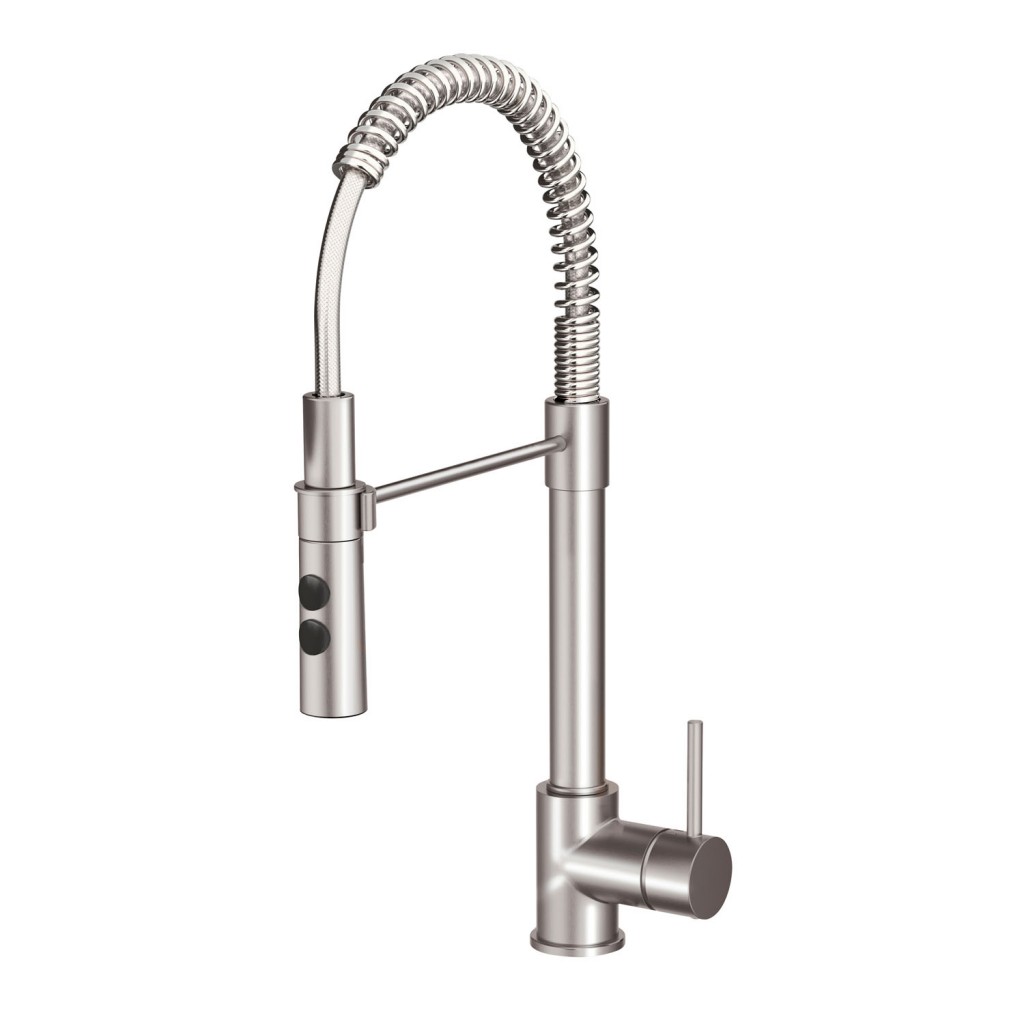 Nothing's more annoying than a bottle or pan that cannot fit under the tap to be filled. We've known for a while that swivel taps no longer have to be tasteless affairs, but serious foodies should insist on spray-rinse functionality.
"Customers repeatedly tell us that buying a tap with a spray-rinse is the best decision they made when selecting their kitchen tap," says Shirley.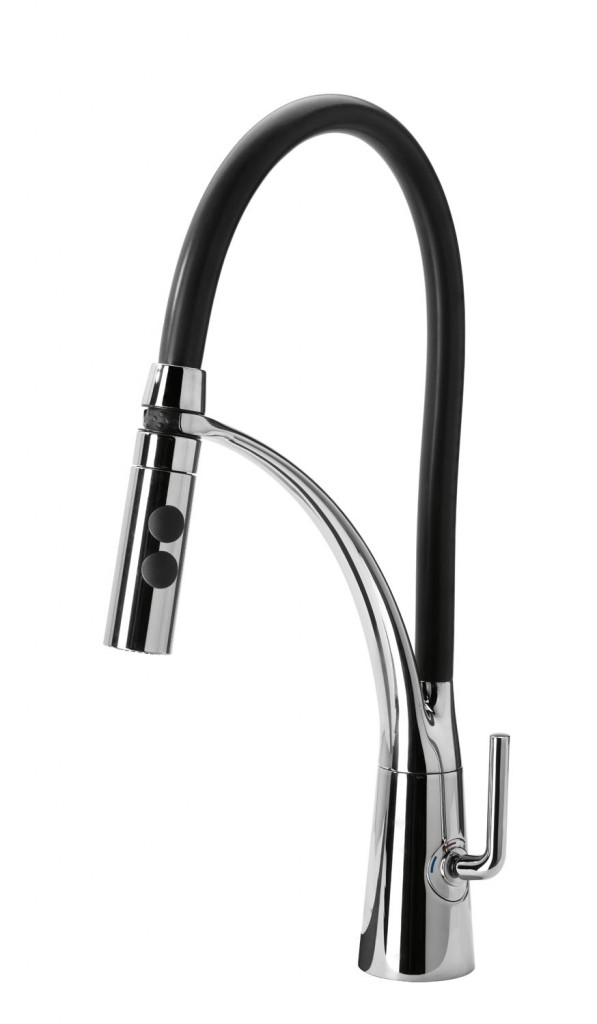 Filling pots, washing fruit and vegetables and cleaning larger items such as chopping boards is made incredibly easy with separate spray-rinse functionality, but more and more taps also offer pull-out spray nozzles that retract for a sleek aesthetic when not in use. Look out for particularly beautiful designs from Franke and Garsden & Clarke.
On a budget? Never fear. IKEA and similar retailers are well and truly on-trend here, offering models with pull-out and hand-spray functionality that match a huge range of aesthetics and won't break the bank.
Hydrate, hydrate, hydrate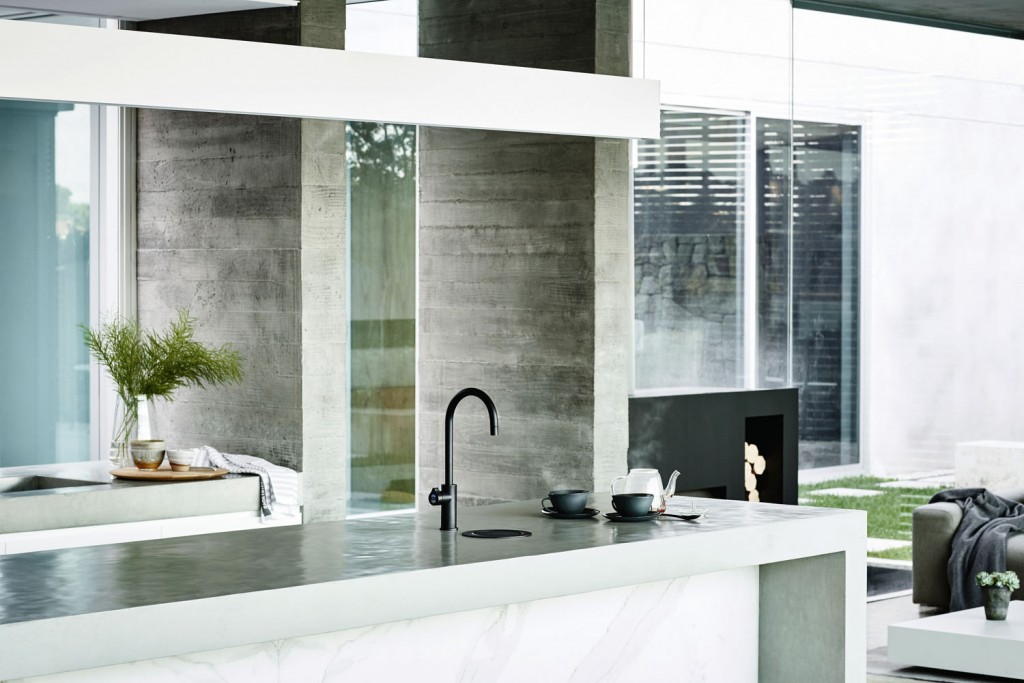 Most Australians don't drink enough water, but with new, advanced filters built into stylish tapware, there's really no excuse.
European giant Brita has a three-way system that allows both filtered and unfiltered water to run through the one tap, making an easy, uncluttered, modern aesthetic highly obtainable. There's a built-in filter reminder, and it's super-easy to install it yourself. Best of all, you won't need to find a spot to store a jug in your fridge!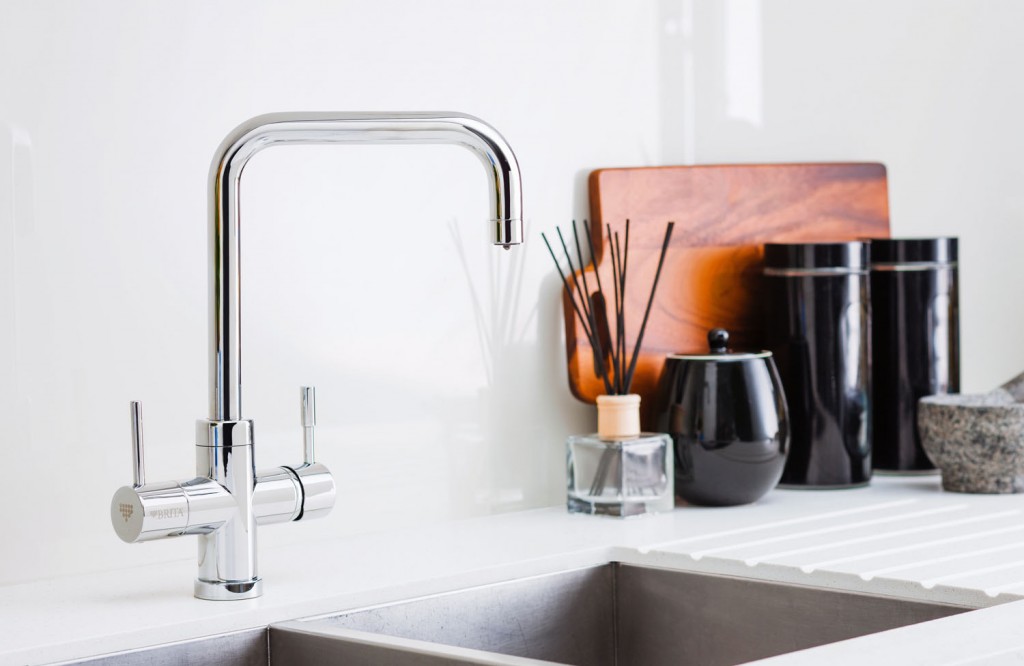 That said, these days, filtered taps are the tip of the iceberg. Companies such as Zip Tapware now offer the chance to sip chilled, boiling and sparkling water with the push of a button so you can instantly top up your tea or sip a chilled summer bevvie.
Zip Tapware's Amy David suggests that whether you've previously been a fan of filtered water or not, do your research on what's available.
"I think the biggest problem is that some customers still don't know this product exists," Amy says. "After all, who wouldn't want one tap that can deliver pure filtered drinking water any way you want it, either boiling, chilled, or now even sparkling water instantly at the touch of a button?"
Mini-me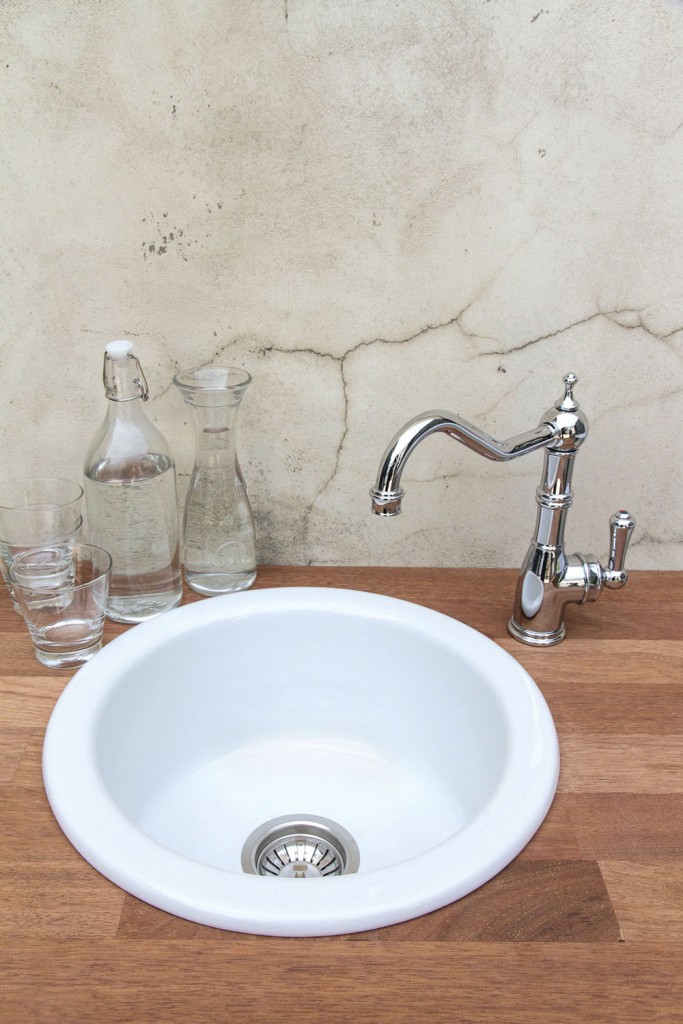 Thinking of adding a secondary sink to your bar or butler's pantry? You may just find typical tapware is a little too big. Thankfully, large manufacturers are one step ahead and are already creating new lines of bar sink taps designed especially for secondary use.
"Bar sink taps are designed to the same specifications as full-sized kitchen taps, except with a shorter spout, making them proportionate to the scale of a small sink," says Shirley. She adds that many manufacturers, including The English Tapware Company, create them to carefully match full-sized tapware, allowing for a cohesive design aesthetic.
While they're unlikely to be big enough to do a whole dinner party's worth of washing up, they're perfect for filling kettles or rinsing a few glasses, so think about this option if you're considering a separate tea area or don't want to trek back from the dining room for a glass of water.
Future-focused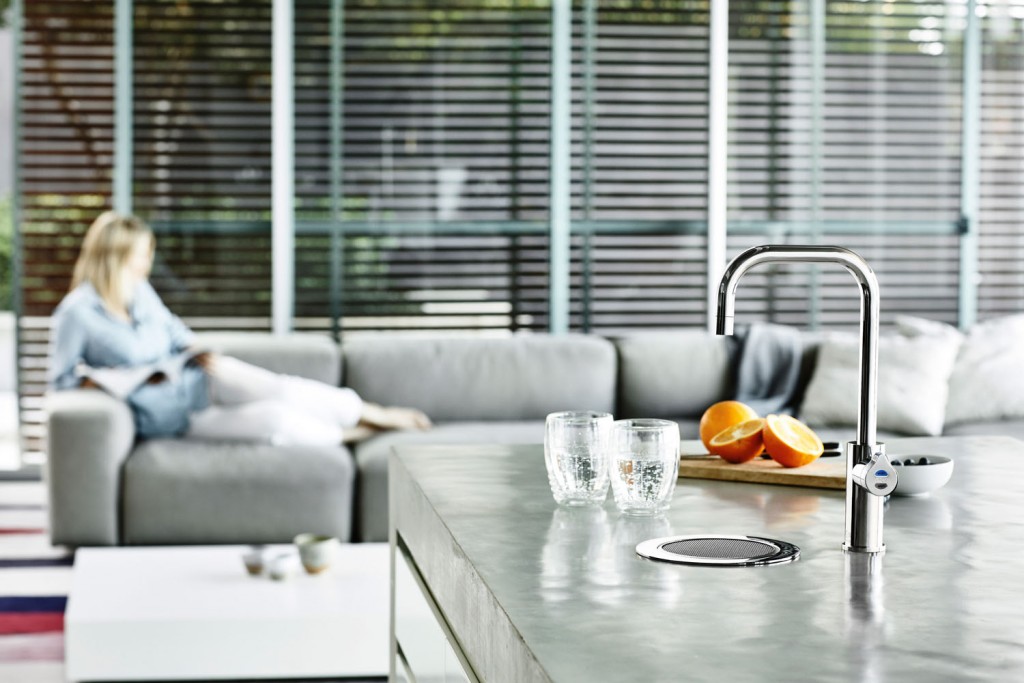 Whatever you do, says Shirley, choose carefully and don't hesitate to spend a little extra on the finish and quality you really want.
"Your kitchen tap is the appliance you use the most often, hundreds of times a day in some cases," she says, adding, "A good-quality tap will give years of reliable service."
Wise words to shop by!
Written by Jill Stevens
Originally from Kitchens & Bathrooms Quarterly magazine, Volume 23 Issue 1