From the open-air outdoor rooms designed for alfresco dining, to those that capture straight-from-nature elements such as water features and open fireplaces, there are myriad of ways homeowners have defined their indoor-outdoor experience.
1.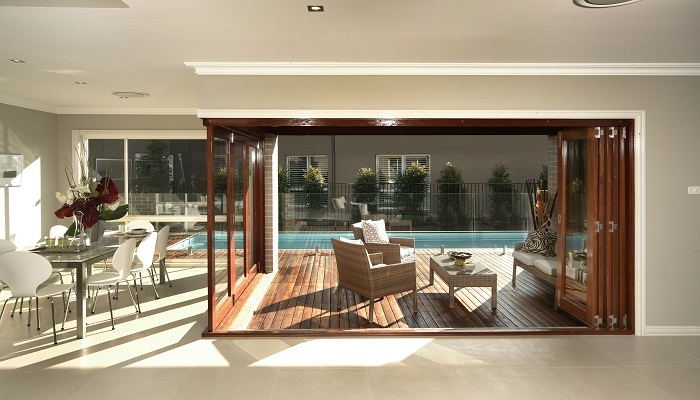 2.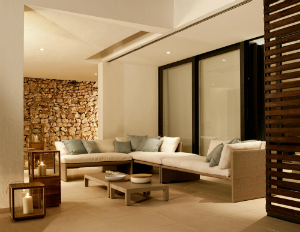 3.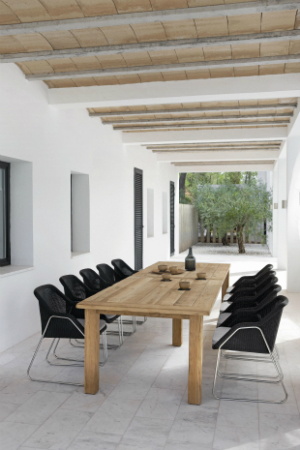 4. 
 5.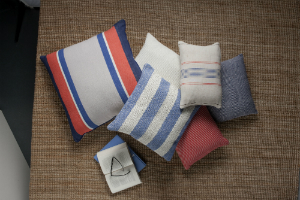 By Jennifer Kang
"These days, quite a few people are choosing an outdoor living room-style area that is enclosed and includes indoor features such as a fire, kitchen and bathroom," says James Fleetwood, director of Fleetwood Building, which specialises in outdoor room projects. "These spaces are almost like a little house outside — they're great for entertaining and for relaxing and people these days are definitely investing in setting the perfect outdoor scene."
Tempted to follow the trend? Here are five simple design ideas to help you take the indoors out.
1. A doorway to your outdoor haven
Installing bi-fold doors has long been a go-to method of linking internal and external entertaining areas. The good news is that the days of the rickety doors plagued with problems, such as easily worn-down rollers and unbalanced tracks, are gone. Surpassing their unreliable past, bi-fold doors have evolved into smooth and effortless operating systems that are reliable, corrosion-proof and functional.
They also make a stylish statement in your home. Letting in an abundance of natural light, bi-fold doors with large windows capture clear, unobstructed views and are a great way to help you and your guests smoothly make the transition outside.
Bi-fold doors from Stegbar boast a trouble-free performance with the dual bogey roller system, which allows the doors to glide smoothly on their tracks. Pictured here is one of Stegbar's bi-fold door corner designs. Made from western red cedar, these doors are a perfect way to smoothly integrate outdoor timber decking with the indoor setting. www.stegar.com.au
2. Inside-out furniture
To create an indoor-style ambience in your outdoor room, consider using stylish, weather-proof furniture sturdy enough to survive the elements. Look out for UV-protected pieces that filter out sun damage and select fabrics with special outdoor features, such as waterproof coatings that maximise their weather-resistance.
Transform your outdoor room into a homely sanctuary of comfort and relaxation with a statement piece of furniture that fits in with both your indoor and outdoor spaces. The Terra sofa from Cosh Living allows you to create your own kick-back-and-relax paradise, providing endless combinations by transforming from sofa to daybed and much more. The addition of hemp in the material also ensures the fibres have a natural look and feel, without making compromises on weather resistance and colour. www.coshliving.com.au
3. Around the table
A dining area instantly conjures the intimacy of the indoors and is an easy way to make functional use of your outdoor space. Perfect for gatherings on a warm night, an indoor-style table made for alfresco dining is an easy way to blend indoors and out.
When searching for a table, ensure it's low maintenance for outdoor use and that it includes protective weather-resistant features such as a high degree of UV stability and high resistance to extreme weather, moisture and termites.
The Asti table and Mood chairs from Cosh Living allow you to enjoy alfresco dining in comfort and style. The Mood chairs are made of electro-polished stainless steel and the fine-weave colours are available in seashell, off-white and black. www.coshliving.com.au
4. Featuring a feature piece
A standout feature piece will add life and a distinct, lived-in feel to your outdoor room. A statement coffee table, wall-hung artwork or an exotic statue you may have collected from your travels will not only blur the distinction between the indoors and outdoors, but also add attention-catching style to the outside space.
A fireplace is another attention-grabbing piece that adds a warm, inviting touch to any room, including your outdoor one.
Pictured is a free-standing, bio-ethanol fireplace from Designer Fire, which adds a hot statement to any outdoor room. Easy to light and switch off, this fireplace provides a warm and maintenance-free solution to the humble wood-burning fireplace. Also environmentally friendly, it uses renewable liquid fuel bio-ethanol, which is derived from raw materials such as sugarcane, potatoes and wheat. www.designerfire.com.au
5. Transitional additions
Add decorative touches with cosy pieces such as rugs, throws and cushions that follow the decor theme in your home to make your outdoor space replicate an indoor atmosphere. Pieces that are suitable for indoor-outdoor use will help balance your internal and external entertaining spaces and maintain a smooth transition between the areas.
Introducing colour schemes in your decor can further enhance the flow between your indoor and outdoor environments. www.sunnylife.com.au
From Luxury Home Design 15.1