Our design range is the work of a team of professional architectural designers.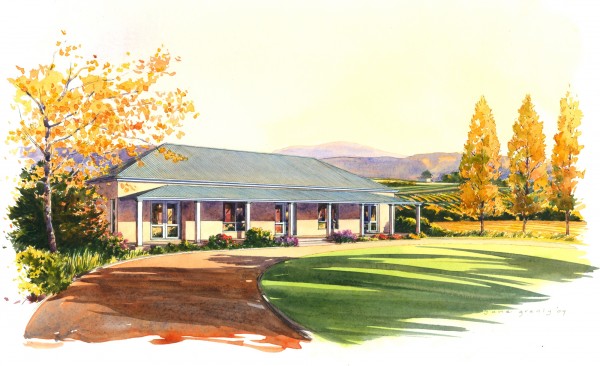 Most of the Country Style designs are the work of the highly recognized designer, Pam Wilkinson from Mudgee in the heartland of Country NSW. The brief to the designers was to provide innovative, good looking designs that didn't look like "kit homes", with floor plans that "flowed", where modern and suited current lifestyle trends. Included in the range are two new designs by Sydney design house, Russell Scott Design. We believe these designs, the Mornington and the Richmond, will become tomorrow's classics! Our updated 2013 range is the cutting edge in country design. These designs can be modified to suit your requirements.
 
Premium Construction Methods
A Riverbuilt Kit Home is built altogether differently from typical kit construction methods.
Fully welded steel frames and trusses. We use this more expensive, but far superior system as it produces a home of far greater quality. The frames are welded in long sections, so that erection is simple and achieving straight fascia and gutter lines is easy. The roof trusses are fully assembled and welded, ready for bolting into position. The weight and strength of the sections that this framework is manufactured from is far superior than is normally supplied with steel framing. Most of the riveted steel frames supplied by cheaper alternate suppliers are between .5 and .75mm in thickness. All the sections we use are between 1.0 and 1.5mm thick. That's approx 60% more steel we use in our framework! Obviously this makes our frame more expensive, but far superior and stronger, and also far easier to erect. We have testimonials available from builders who have erected our system and other systems…it is very interesting what they have to say! Building with this system provides a home that is termite free, strong and quite…literally a home built for life!
Full galvanized steel verandah framing.  Our verandahs are also steel framed. These are manufactured in a steel flush design 'box' span system, with steel posts.  Absolutely the best system available!  No twisting, no warping, no movement and low maintenance!