A difficult block of land can put everything on pause. Keep the progress going with a few tips from the specialists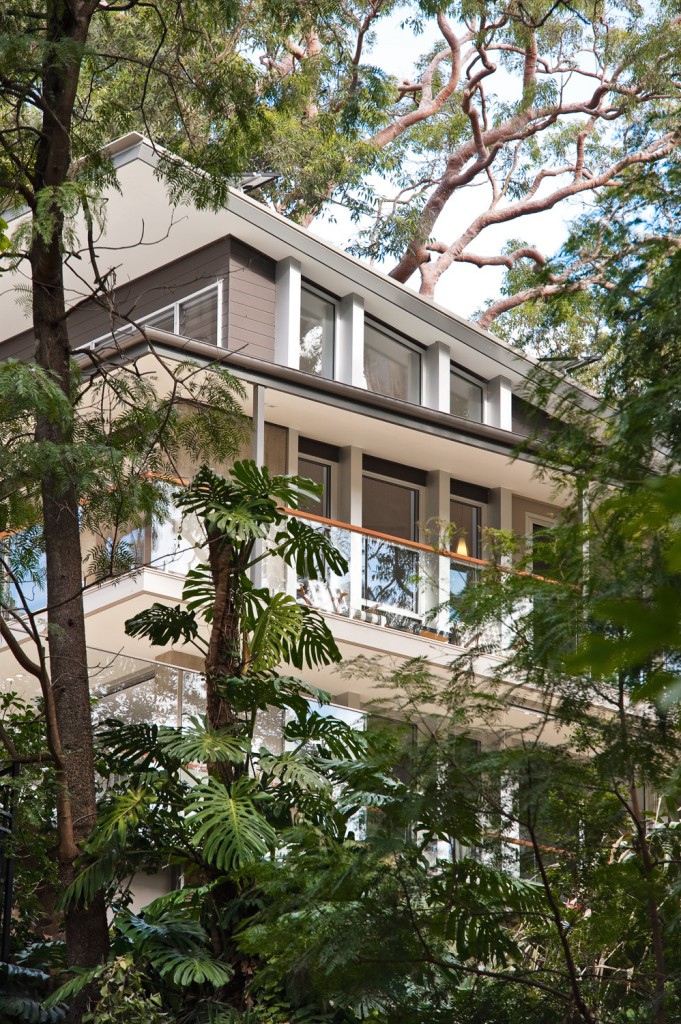 Building a home is often a challenging experience, particularly when it's your first time. Throw in a block of land characterised by its heavy gradient, isolation or odd shape and you're on the path to what could be a very frustrating build process. To save you suffering, we talk to some of the industry experts who know how to maximise the potential of your difficult site without the stress and financial loss that comes with doing it alone.
Often, dealing with an uncompromising piece of land is like trying to decide what to have for dinner. You don't know where to begin and disagreements are sure to arise. But don't get discouraged. Nic Tedesco, director and architect for NKT Architecture, suggests "there is no such thing as a difficult site, you just need to find the right people for the job." According to Nic, to make your artistic inspirations come to life, "Look around for a good team that will fit your site and intangible benefits are sure to come through."
So don't be put off by the troubles that might ensue. Unconventional sites are also unique sites and what might be a problematic slope or cliff face now could become a striking feature for your new home. However, first you have to be aware of what you're in for.
Current construction industry standards indicate that any site with a slope greater than 1m is a "difficult" site. Architects and builders alike would also agree that properties situated in remote regions, on sheer cliff faces, amid heritage listings, and limited by ecological variables may also require extra thought. Whatever the perceived challenge, however, with a smart and well-crafted plan, success will find its way.
To begin your brief, Nic suggests conjuring up a "pre-brief" plan. With the hope of creating a plan that is firm and foolproof for each of his clients, Nic encourages homeowners to first envision how they want each of their new homes' prospective spaces to be experienced. "Don't worry about the quantitative things like the number of rooms or length of the kitchen bench," he says. "Instead, focus on the qualitative things — what sort of feel do you want to present in the house?"
Nic suggests looking at the lifestyle you wish to be leading in your new home. Are you a morning person? If so, place your bedroom on the side of the house that receives generous light in the early hours. First you must walk through your ideal daily routine, and then the numbers and shapes will follow.
Your brief should also hone in on one single idea. Many homeowners simultaneously strive for many different goals, and wonder why their home just doesn't feel as timeless as they had hoped. Nic explains that you must be deliberate with your ideation process, as "the universality of that one final idea will transcend every decision that you make for the house".
If your site is characterised by something atypical of a formulated flat block, analyse the context of the site. Where is the sun setting? Which way is the wind blowing? Nic emphasises the importance of "looking around you before you look within! The land tells you different things regarding what you should do," he stresses, "how to orient the house or where you should put rooms. If there's a tree in the middle of the block, rather than knocking it down, build around it." A perceived impediment can become a timeless treasure and a real asset to the house later on down the track.
NKT Architecture was faced with this sort of alleged negative when developing a property in Hornsby Heights that had a waterfall drainage easement running through the centre of it. This meant water was forced down the proximate stone face and channelled through the site. However, after the easement received a cleanup, the NKT team found beautiful hewn sandstone beneath the flow of water. "Because we couldn't legally cover up the easement, we built a retractable bridge and transformed the drainage system into a natural waterfall feature," says Nic. NKT Architecture follows the philosophy that there is no such thing as a bad site, rather a bad interpretation of a unique site.
Work with the land
Design the house to suit the site, rather than the other way around. Not only will your home feel more connected to its natural environment, but you'll probably save on site costs too. To work with the nature of the land, consider the following advice from NKT Architecture.
If your site is characterised by a slope, consider the use of poles as an alternative to heavily excavating the land.
Instead of building the house and then adding in an extensive perimeter of retaining walls, use the lower part of the house as a retaining wall. This will require less cutting into the ground and will keep site costs modest.
In remote areas, opt for lightweight materials such as stainless-steel frames, which are particularly effective in flame zones. Lightweight cladding should also
be investigated as developments over the years have made it an inert and sustainable alternative.
Consider the clay or soil type. Some areas feature soil that reacts with typical concrete foundations. To avoid last-minute complications, examine the ground's elements.
In sub-tropical environments, place the timber materials on the exterior of the house and the brick veneer in the interior. Timber is an exceptional insulator and will keep those temperate dwellings from overheating in summer.
Touch the ground lightly. Make your home sit comfortably in its context without having to rebuild the landscape to fit the building. This can be done effectively through a pier foundation.
Use local materials. Nature not only offers simple, renewable resources such as trees and straw, but also boasts an abundance of rocks and sand. Look at what's on hand around your site; that rugged pile of rocks could manifest itself into an inconspicuous retaining wall.
When building your home, concern yourself with the problems that might arise in the future due to the resources you choose now. "If by the sea, avoid using materials that can corrode," Nic advises. "If in a high-wind current area or where seismic conditions prevail, consideration should be given to material weight."
You can foster a sustainable home by carefully selecting your materials so you won't need to replace them in years to come.
If you've got dreams that need reigniting, take our advice. Don't overlook the hidden potential in a unique site simply because you're anxious or you want "bigger" and "better". "A sloping site is not a bad thing, it's just different and needs a different skill set," explains Nic. "You cannot fit a square peg in a round hole, so go for quality, not quantity."
A successful home is built with an understanding of how the particular site can reflect and align with the needs of the owners. Pair listening to the land with thoughtful planning and you'll soon be on the way to creating a home that encapsulates all of your original aspirations.
Written by Lydia Crates
Photography by Rowan Turner
Originally from Build Home magazine Volume 22 Issue 2