A stunning display of intriguing shapes, levels and contours defines this award-winning Sydney home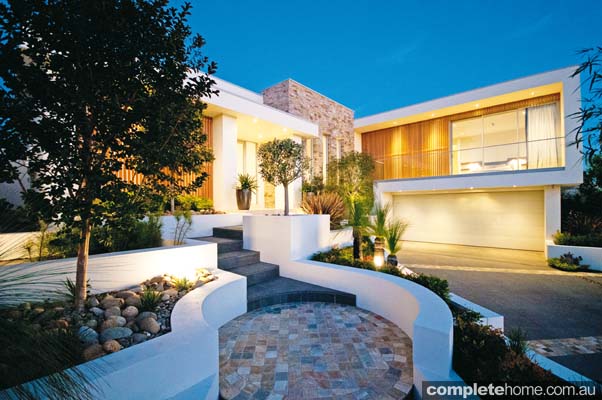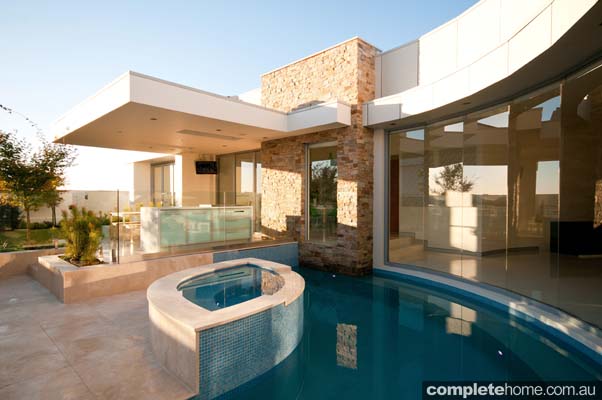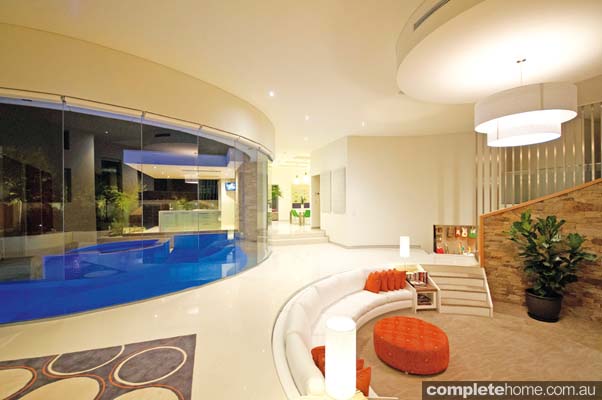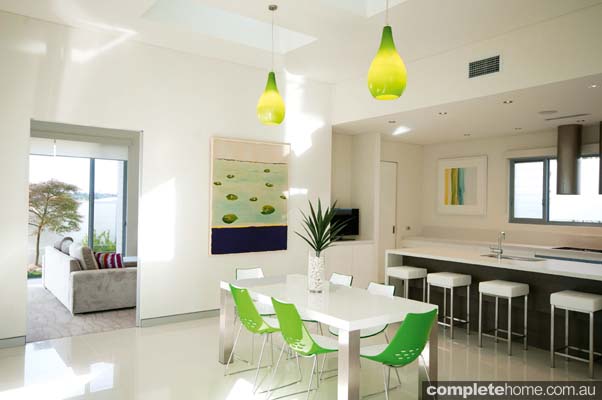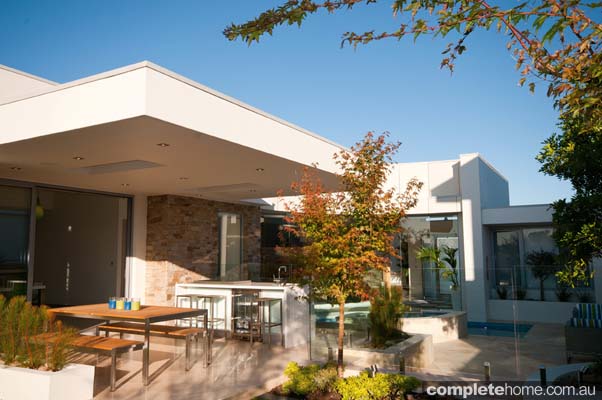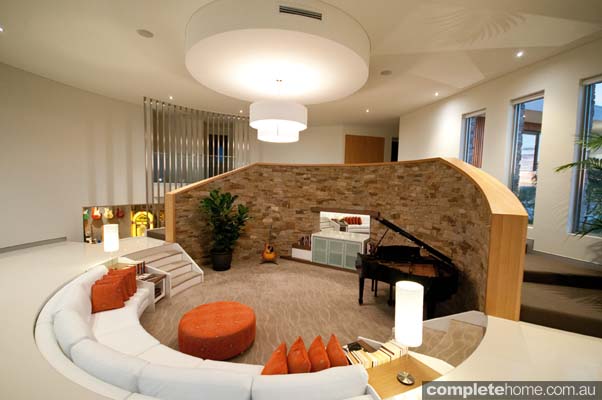 The build of this multifaceted new home began when the homeowner saw possibilities in the site that became too intriguing to ignore. Recognising the potential of the Bella Vista site, the owner worked closely with Jeremy McCulla from Urban Harmony Design to set things in motion.
New sketches were drawn up to create an integrated design that featured a curved swimming pool and a circular sunken lounge room. The brief in its simplest form called for a build that maintained the architectural character of the area, while also adding aesthetic elements that distinguish it from other homes on the street. Externally, the facade juxtaposes the simplicity of the smooth, rendered walls with Alpine Stone cladding and blackbutt timber screening. The northerly rear aspect of the site includes glazing elements that take advantage of the location of the pool and yard, as well as providing passive solar assistance.
Throughout the home, impressive curved-glass panels accentuate the symmetry that flows through the design, framing the pool and spa. Natural light and ventilation penetrate deep into the building through double-height spaces and operable windows, allowing for easy air flow and connectivity.
A music studio provides a transition between the basement and ground-floor areas. This space was challenging to work with as the clients wanted it to be incorporated into existing living sectors, while simultaneously offering a degree of separation. To overcome this difficulty, the construction team at Gremmo Homes added curved internal glazing and raised the floor height of the room. Stringybark parquetry timber flooring was also used as its retro styling works well with the Wurlitzer jukebox and classical musical instruments that were included later.
Environmentally, there are many elements of this home that enhance its sustainability, such as the 3kW photovoltaic system that was installed to help with energy conservation. Skylights above the alfresco and kitchen areas improve the amount of natural light and a comprehensive CBUS lighting system manages the use of power. A 10,000L underground water tank is reticulated to all external taps, toilets and garden irrigation.
The cohesive management of the home, pool and landscaping design, as well as the construction process, ensure the home is both functional and aesthetically pleasing while maintaining a high level of attention to quality and detail. This has resulted in the successful realisation of the homeowner's design brief, which went from a dreamed-up idea of a curved haven to the spectacular end result seen today — an accolade-winning home that was awarded a 2012 National Master Builders Association Award for Design and Construction.
For more information
Gremmo Homes
02 9629 9509
Photography by Ian Mainsbridge
Originally from Home Design magazine, Volume 17.5