This unique family home in rural Victoria is paving the way for energy efficiency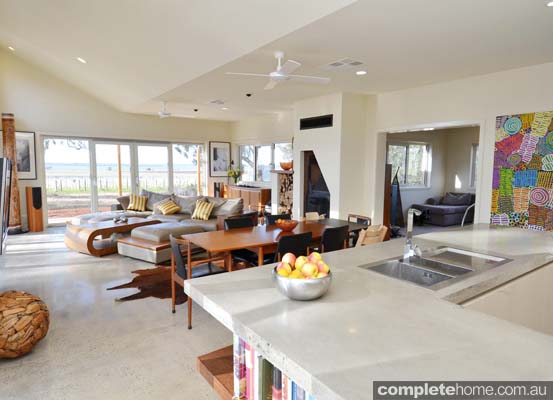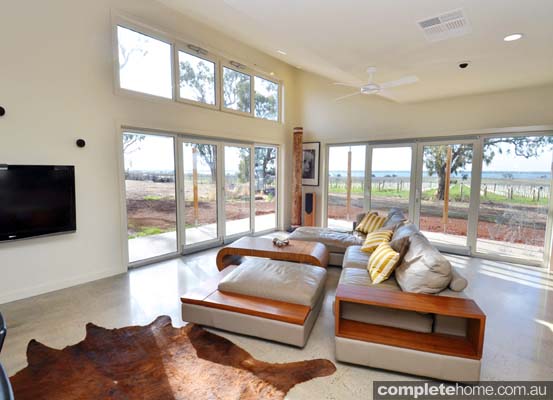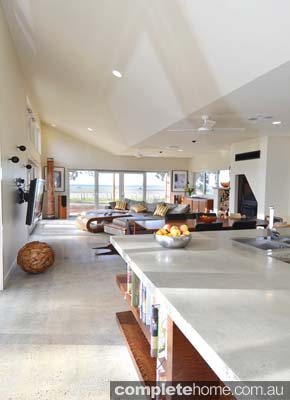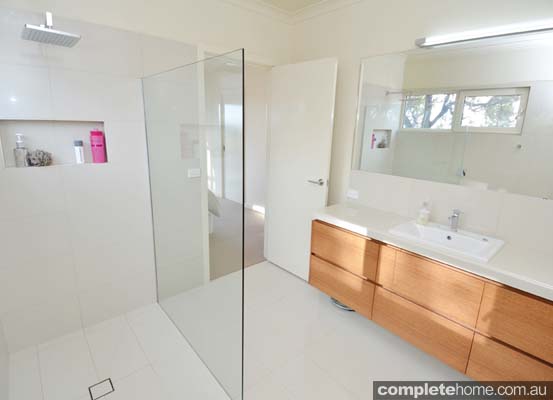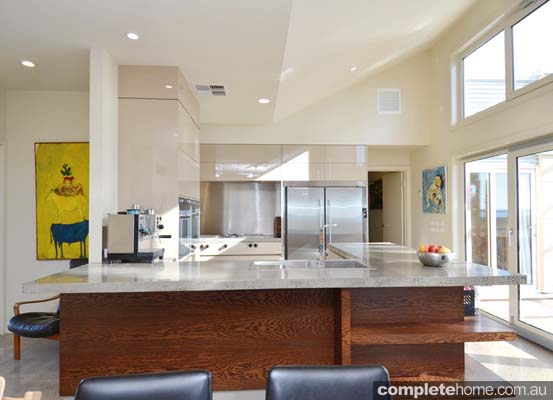 When you live in Australia's harsh climate, sometimes there is just no escaping the environment — particularly when you live in regional Australia. The way this home design has used the environment to its advantage is impressive, and with its 8.2-star energy rating it was lauded at the 2011 Master Builders Association of Victoria Excellence in Housing Awards, winning Best Sustainable Energy Home.
When this family of four decided to build on their 44-hectare farm in rural Corop, a small town in Victoria's Goulburn Valley, they had energy efficiency in mind. They were after a contemporary, light-filled home, says Peter Sutton of Sutton Constructions, who built the property. "They wanted a home that blended well with its lakeside position and achieved a high degree of energy efficiency," he adds.
The three-bedroom residence has an office, two bathrooms and two living areas offering a bucolic outlook of the property and Lake Cooper. "As this was a large rural block with north-facing views over the bush, it was a terrific opportunity to build massive windows on the north and achieve over 8-star energy efficiency," says Peter. One of the special considerations for the design of the home was maximising solar access in winter to the living spaces and kitchen. Beautiful polished concrete flooring in the living area, together with an interior brick wall, provides thermal mass that stores heat absorbed from the sun during winter days, and releases it to warm the home each evening.
A vaulted ceiling with motorised highlight windows which can be opened ensures hot air can be drawn out in summer and assists with cross-flow ventilation. High-performing Rehau uPVC framed windows and doors from Weatherall Windows impress. Used throughout the project, including the automated tilting hopper windows above the doors, they feature double glazing and are extremely well sealed with argon gas, ensuring a high degree of energy efficiency and keeping heating costs down. The north-facing "unprotected" windows are Low-E glass. The use of the uPVC framed double-glazed windows and doors, along with the unique design of this home, has resulted in its admirable high energy rating.
Other sustainable elements include R6 roof insulation, sustainable bamboo flooring in the hallways and solar hot water. "A massive water tank collects roof water to supply the whole house with its water needs," adds Peter. A clear-water sewerage system also turns waste into water good enough to keep the gardens lush.
Corrugated iron roofing and exterior detail, along with an earthy, ochre-toned exterior render, were chosen specifically to suit the home's rural environment and blend in with the rich colour of the surrounding soil. "The owners appreciate indigenous art and were attracted to earthy colours," says Peter.
Proving there is a market for sustainable design, the home drew in more than 150 interested people when it was opened for Sustainable House Day, despite its remote location. "We enjoyed designing and building this home and have received an amazing amount of interest as a result," says Peter.
For more information
Rehau
rehau.com.au
Photography by Cass Naughton
Originally from Home Design magazine Volume 17 Issue 3