The sophisticated layout of this residence by Trevelle Homes showcases a functional but elegant design. With luxury in mind, Trevelle Homes has created this stunning display home that showcases how a house can be functional without skimping on the aesthetics.
The striking Liberty is based on a double-storey home design that features dark and moody tones throughout the interior, with dashes of metallic and white to lift and brighten. The materials and colours selected bring sophistication to the interior while delivering a rich ambience.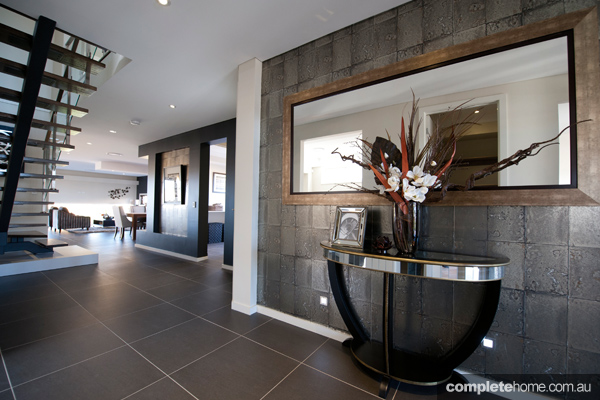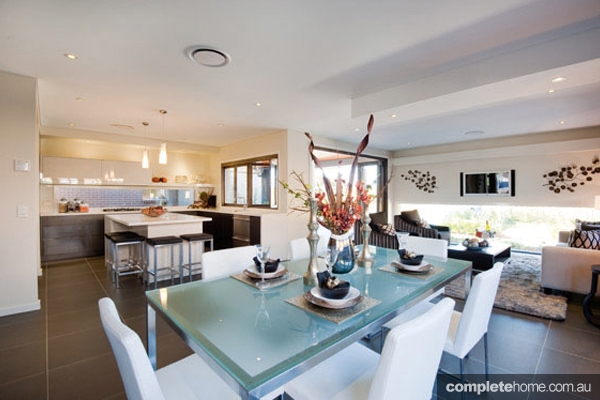 The home's large floorplan, with its four bedrooms and three bathrooms, enables the master bedroom to include both a walk-in robe and an ensuite. The moody hues carry throughout the home into the kitchen and living room. The entryway, with its large expansive space and floating stairs, is also a standout, adding to the luxurious and inviting space.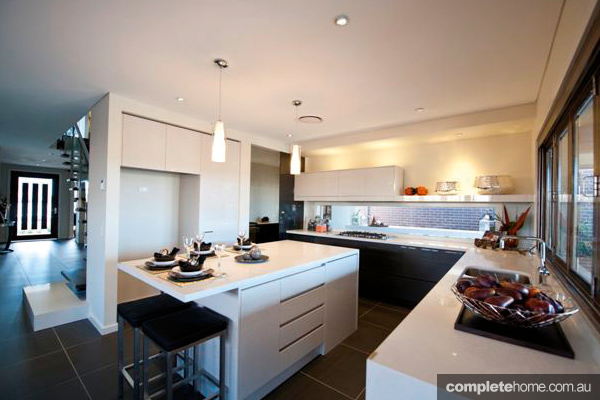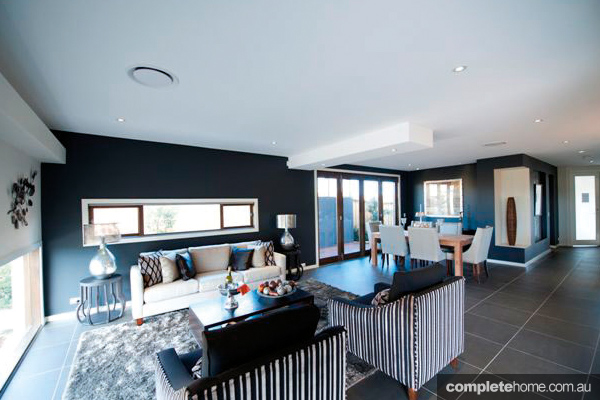 Trevelle Homes is a family-run business whose sole focus is on its clients. "We understand that each individual requires an individual home and we cater for this by allowing clients to amend our designs to suit their requirements," says Eddie Treffiletti, director of Trevelle Homes. "We have an in-house architect who takes the time to understand each client's needs and will design homes accordingly, with clients' budgets in mind. Additionally, the owners' commercial building experience and expertise broaden the range of homes Trevelle can offer — from spec-level homes averaging approximately $250,000 to full custom architectural homes costing up to $800,000."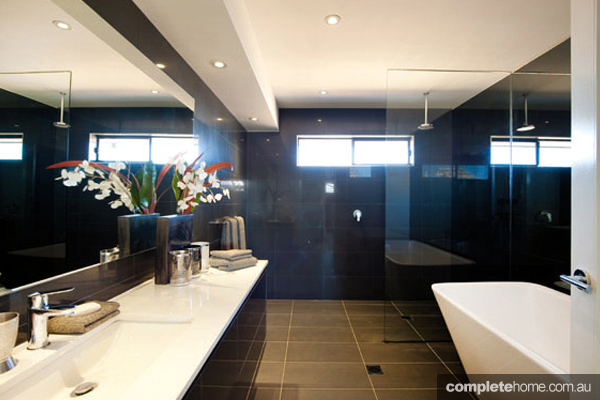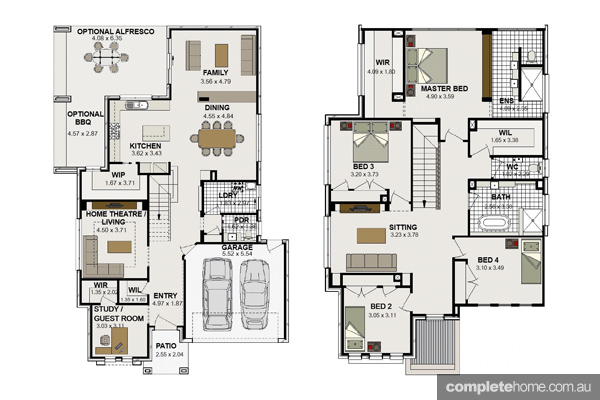 Trevelle Homes' continual and unwavering focus on its clients means it works under the ethos "large enough to make a difference but small enough to care". It offers clients a specialised and personal building experience that caters to their specific needs.
For more information
Trevelle Homes
Unit 36/65 Marigold Street, Revesby NSW 2212
(02) 9773 8700