Providing the ultimate in simplistic and neutral coloured furniture, the Calais collection from GlobeWest is sure to make a statement in your backyard.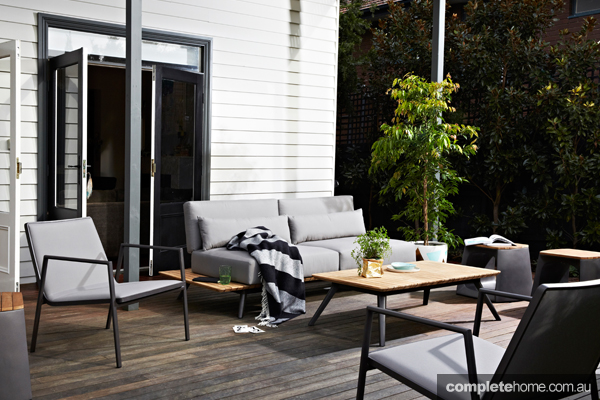 A new range from Globewest, the Calais range combines new teak with anthracite bronze. This unusual combination of metal and timber creates an effective statement collection of furniture.
Perfect for outdoor relaxing, the Calais has some special elements to it. The sofa (seen above) has beautifully detailed teak slats that surround the entire piece – creating a remarkable effect with the upholstery.
With options in the range such as tables and stools, it's a gorgeous collection to refresh your outdoor area this summer.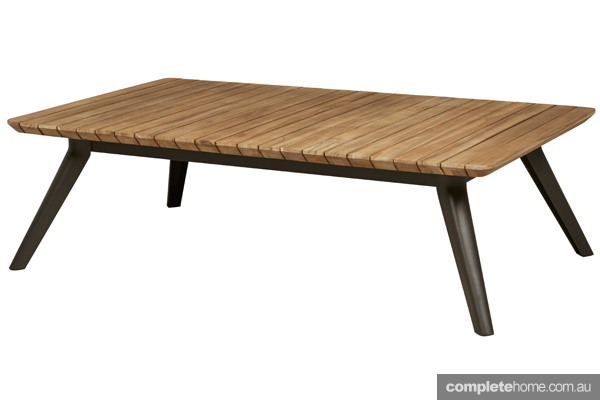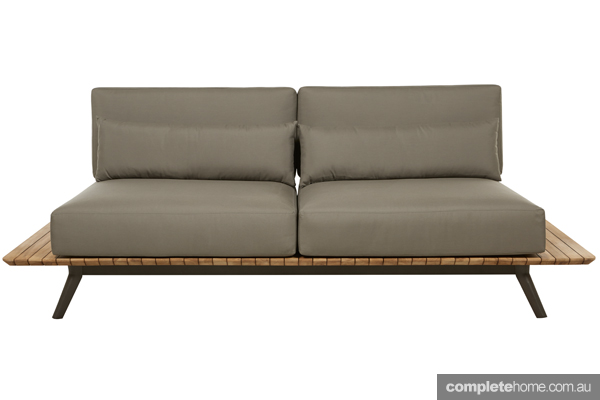 For more information check out the Globewest website.