These composite products transform a holiday home into an outdoor retreat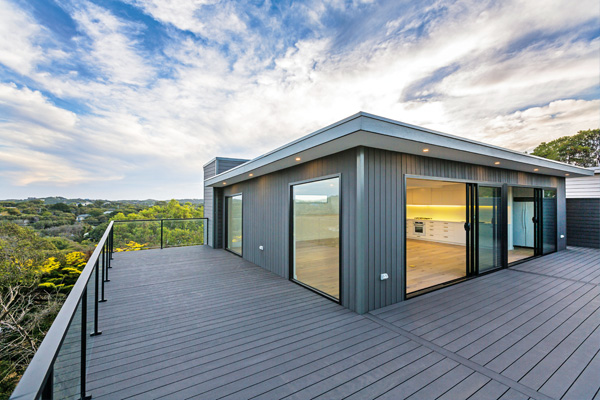 This gorgeous coastal residence, located in Blairgowrie on Victoria's Mornington Peninsula, is situated between the calm waters of Port Philip Bay and the wild winds and seas that roar northward from Bass Strait. The elevation of the home means it receives direct and constant exposure to the elements, especially salty sea-driven winds.
This presented something of a challenge for the owners who use the property as a holiday home. What they needed was an external cladding and decking product that would stand up to the extreme environment and do so with minimal maintenance. Brian Alsop Architects of Hawthorn, Victoria, were tasked with the job of designing this project and immediately looked to Futurewood's timber alternatives, in particular, CleverDeck and EnviroSlat.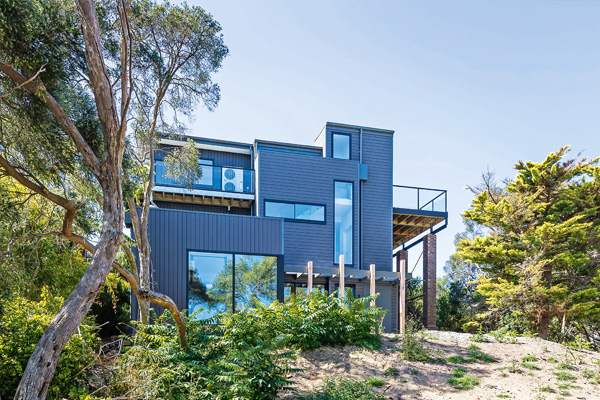 Both EnviroSlat weatherproof cladding and CleverDeck decking are wood plastic composite (WPC) products that are designed to withstand the extreme Australian climate. Where forest-grown timbers require constant maintenance to reduce the risk of breakdown and rot from exposure to the elements, Futurewood's WPC products will not rot, warp, split, twist or splinter. Best of all, Futurewood's products will do this without the need for ongoing maintenance, such as the regular sanding, oiling and painting that traditional timber decking and cladding would have required in this harsh environment.
The builder of this residence, Tim Rodgers-Wilson of TRW Constructions says, "I found CleverDeck very easy to work with and install, especially because we used Futurewood's NewTech deck clips, which significantly reduced the installation time and left us with a beautifully concealed fixing. I also found Futurewood staff to be very helpful and easy to work with."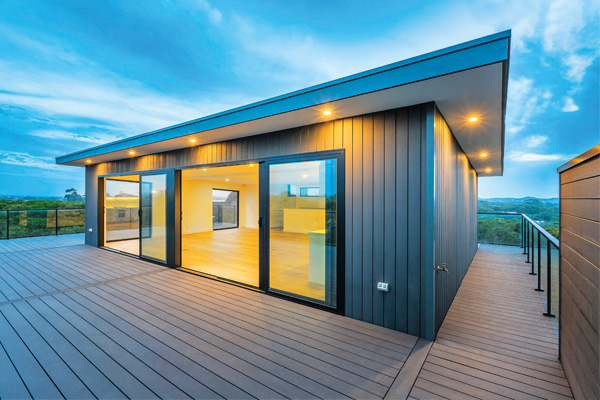 On this stunning project, Tim also worked with Futurewood's EnviroSlat 156mm weatherproof cladding, which was used on the exterior of the property. As with all Futurewood products, the colour runs right through the cladding so there is no need to paint or oil the boards as they come prefinished and ready to use.
The owners of this property wanted a colour that would complement the surrounding landscape so they went with Slate Grey for both the decking and the cladding. CleverDeck comes with an indented grain pattern and a choice of five colours: Mahogany, Slate Grey, Saltbush, Walnut and Chocolate. (Other CleverDeck colours are available but orders are subject to minimum order quantities.) EnviroSlat comes with a standard coarse-sanded finish and is available to order in a wide range of colours.
For more information
Futurewood
Website: www.futurewood.com.au
Email:  info@futurewood.com.au
Phone: 1300 484 308
Originally in Small Gardens, Balconies & Courtyards Issue 6