Add a floral flourish to your dinner menu or cup of tea with edible flowers!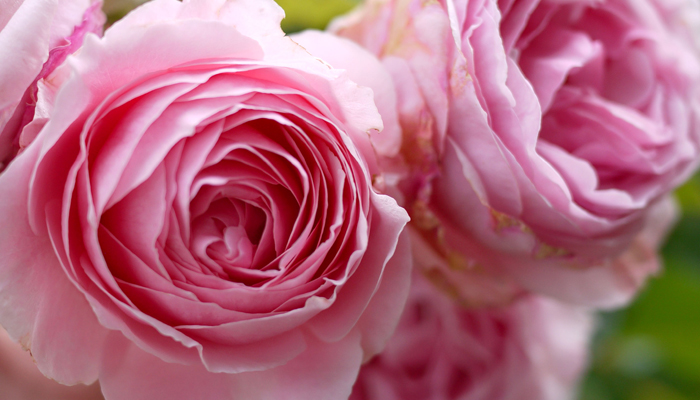 Traditionally grown to be admired, roses can be eaten, too.
Adding some edible flowers to your vegie patch can be advantageous for a number of reasons. To begin, some varieties will deter pests from your path. Another reason is that they add a pretty element to your produce garden and, finally, some can actually be eaten. If you're looking to give some extra colour to your patch with flowers, consider the edible varieties.
It's important to research whether or not a flower is edible before having a taste, as some are dangerous — even poisonous — if eaten. However, some edible flowers contain vitamins A and C, so be sure to investigate any flower before eating it, even those listed below.
Edible flowers can either be eaten fresh or preserved for future use by drying, freezing or steeping them in oil.
Candied flowers are made by crystallisation using egg whites and sugar as a preservative.
Edible varieties
Zucchini: The zucchini flower is probably one of the most common flowers to show up on menus both in Australia and overseas. They are often found sautéed, stuffed, baked or in soups. If you have a zucchini plant in your vegetable patch or garden, you can eat firm, fresh blossoms that have opened a little. The stamen needs to be removed from male flowers and the pistils removed from female flowers. The stem will also need to be removed prior to cooking or before serving.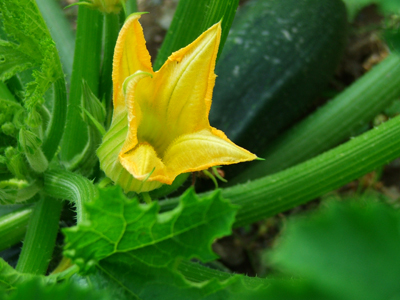 Zucchini flowers are a popular dish when stuffed with cheese.
Camomile: The flowers of the camomile plant are commonly used in teas to help with sleep and reduce stress and can be served with honey or lemon.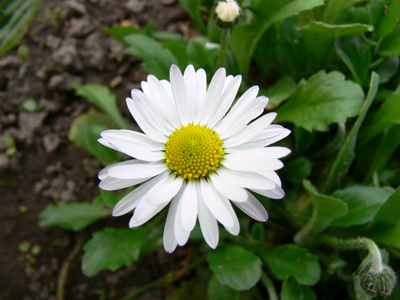 If you're feeling stressed, a cup of camomile tea could be just the thing you need to relax.
Nasturtium: Both the blossoms and leaves of this plant can be eaten. The leaves can be added to salads. Related to garden cress and mustard, nasturtiums have a peppery, tangy flavour.
Roses: Roses have been used to make jam and marmalades, and have featured in teas for their high vitamin C content. Rosehip syrup is made by pressing and filtering the flowers.
Violets: Just-opened viola flowers are used in salads and in the stuffings of fish and poultry. It is common to see creams and desserts flavoured with this flower. Violets can be candied and the French have been known to make a violet syrup from the flowers for scones and marshmallows.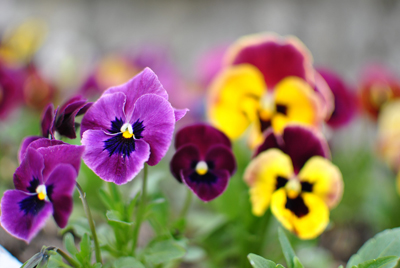 Often used as a garnish, violets make a pretty addition to many plates. They can also be added to a salad.
Hibiscus: While this big, brightly coloured flower is most often seen in tropical gardens, it also has a history of culinary uses, including as an ingredient in herbal tea, candied and as a garnish. In Mexico, the dried hibiscus is considered a delicacy.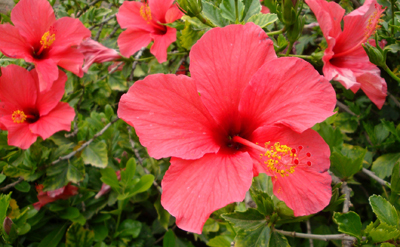 Some hibiscus plants can be eaten, but make sure you do your research before you eat these plants. Hibiscus has a cranberry flavour.

Chives: The flower of chives is most commonly used as a garnish and has an oniony taste.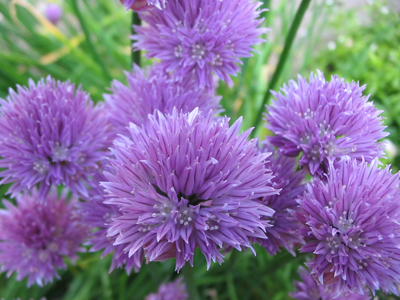 If your chives start budding with these bright flowers, don't pick them off — they make a great addition to a summer salad.
Jasmine: To make tea and syrup for use in scones and marshmallows.
Borage: The blue, star-shaped flowers from this plant are used as in salads or as a garnish. They have a sweet, honey flavour.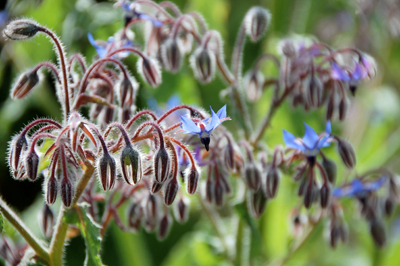 Borage has a honey flavour and can be used as a garnish. It's also a stunning decoration on a dessert.
What to beware of
Do not eat any flowers, whether they are generally regarded as edible or not, if you have bought them at a florist, nursery, garden centre, or you picked them at the side of the road — it's possible that these flowers have been sprayed with either pesticides or weed killer and would therefore not be approved as a food crop. Likewise, never use chemical sprays or fertilisers on flowers that you plan to eat later.
Never eat a flower if you don't know what it is or whether it is safe to be eaten — it's better to be safe than sorry. Before you do eat a flower, be sure to remove the pistil and stamens. Not only are the petals the safest part of a flower to consume, but they're the best-looking, too.
Wash your flowers before eating them.
Use caution when you select a flower to be eaten: some flowers are poisonous and some plants that have edible blossoms have other poisonous parts.
Tip:
Wilted flowers don't look appetising in a salad or as garnish, so it's best to pick them just before serving. To revive one that's looking a little sad, dip it in iced water to rejuvenate it.
From Great Vegie Gardens Issue 1